BBL Fantasy Preview – The Semi-finals
Finally! We've finished the regular season of BBL matches and we've reached the business end of the season.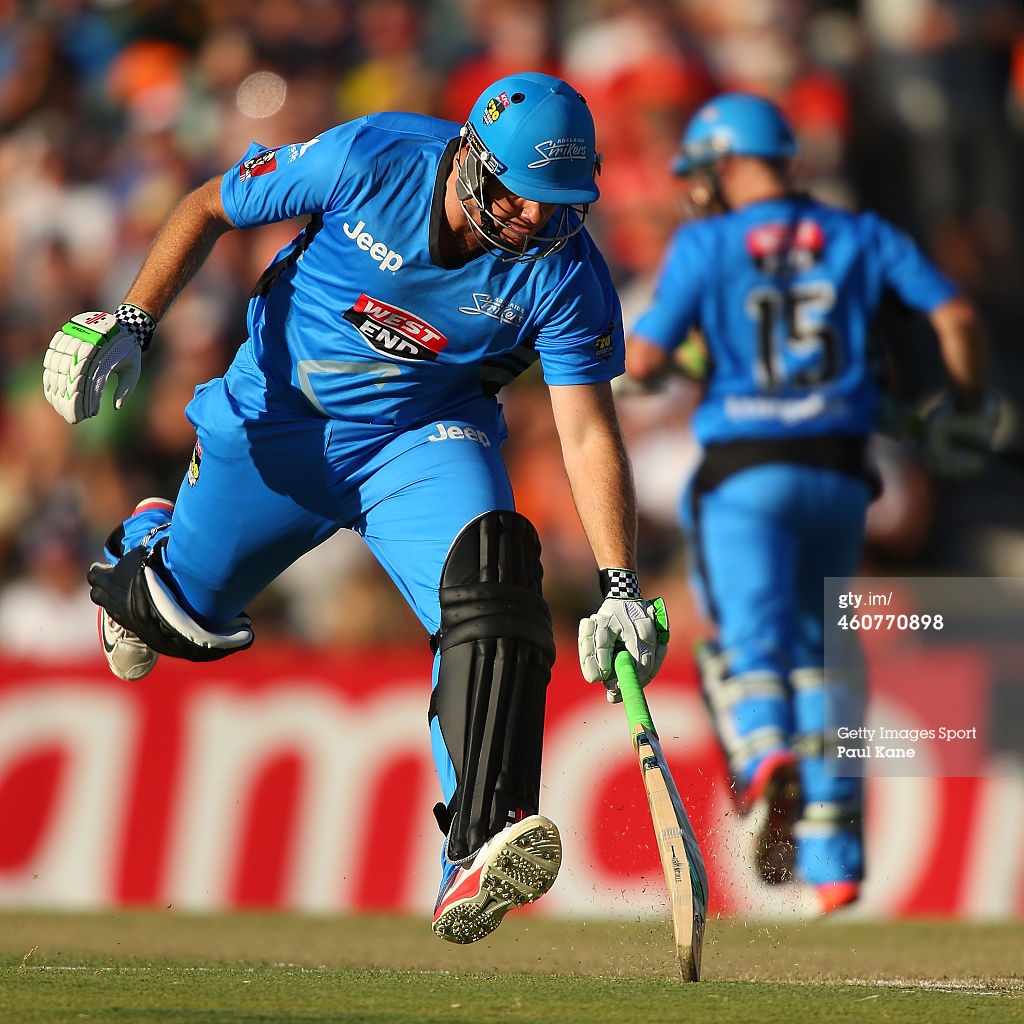 Finally! We've finished the regular season of BBL matches and we've reached the business end of the season. Perth and Sydney will be trying to make their fourth and second grand final respectively, while newcomers Adelaide and the ever-present Stars will be campaigning to play in their first.
There has been some confusion as to whether the fantasy game has officially ended. To clear it up, your league finals take place over the actual finals series i.e. the semi-finals of your league are during the semis of the BBL. Points scored in the knockout rounds also go towards your overall tally, so a good finals series could see you shoot up the rankings.
Maximise cash on the field
You have unlimited trades throughout the entire finals series (you obviously still can't trade a player out once he's played), so there is no need to have playing substitutes. Consult the team lists about 20 minutes before the game to make necessary changes if needed. It's just a massive waste to have money on the bench! For example, $20k that you might use to upgrade your bench wicketkeeper to Sam Whiteman could be used to upgrade Doug Bollinger to Brett Lee. For those concerned about players injuring themselves before the final, you have unlimited trades between the semifinals and the final, allowing you to replace them.
To show you what I mean, my bench subs are: Sayers, Handscomb, Lawford and Smith. They might not all play, but they're bargain basement price, allowing me to afford the premium players like KP, Henriques and Laughlin.
Have an even spread of players
For this, you have to put aside team bias. Having 8 players from the same game is pretty silly. Yes, the odds are that you'll catch the high scorers for that match, but at the cost of potentially missing the high scorers in the other match. An ideal ratio would be 5/6.
It's also annoying when you have the top three batsmen from one team, and two bowlers from the other. So, not only try and balance overall game numbers, but even the teams out through each individual position as well. A rough guide could be to have one bowler and batter from each team, while your two allrounders and wicketkeeper come from different franchises.
For example, my batting line-up has one Striker, one Star, and two Scorchers. I only have two Scorchers because I feel that one of them will definitely fire, and I can't pick which one. I am, however, tempted to swap to a Sixer.
Do your research!
Although it may not seem like it, form in previous finals can flow on to future ones. That's why it's critically important to look back to see who's performed and flopped. I've taken the liberty of linking the scorecards for last year's finals just below, but definitely feel free to go back further – the Stars vs. Scorchers game at the WACA was a classic and should be examined since it's virtually a rematch.
1st Semi – Stars vs. Hurricanes – MCG
2nd Semi – Sixers vs. Scorchers – SCG
Final – Scorchers vs. Hurricanes – WACA
While the opponents and grounds are totally different, the general feeling and buzz is generally the same. Finals are always crunch situations, and certain blokes always stand up in crunch situations. Players I'd be looking at are Brad Hogg, Nic Maddinson, Jason Behrendorff, Shaun Marsh, Craig Simmons, Ben Laughlin, Cameron White and Brett Lee. Mitch Starc would obviously be a huge addition to the Sixers if named.
Captains!
Nailing your captain this week is an absolute MUST! Since most people will have similar players, the only thing separating your opponent and you is the guy you give the armband to. The VC loophole will also play a massive role, since you effectively get two bites at the apple.
Vice Captain
Craig Simmons – He had a ripper finals series last year for Perth, scoring 112 and 45. He's also playing at Adelaide, with the voices of 50,000 at his back. His bowling hasn't been used a huge amount in the last couple of games, but that could change. My number one by a distance.
Tim Ludeman – I think most people will be picking Ludes in their starting keeper slot, and justifiably so. Not only does he open, but his record at Adelaide this year is phenomenal. Should also grab a couple of catches/stumpings. He's not without risk, however – he's the type of guy who could easily lose his stumps first ball trying to slog one out of the ground.
Nic Maddinson – Yeah, a bit of a smoky, but Nic is about due for one. Played a lone hand in the Sixer's loss to the Scorchers last year. I tossed up Henriques, but doubts about whether he'll play and how many overs he'll bowl (they named five specialist bowlers last match) makes me side with Nic. I'd still probably go with either one or two though.
Captain
If your vc spuds it up, then you're going to have to rely on the Scorchers vs. Stars match. My picks for that game are:
Shaun Marsh – Not only is he in phenomenal touch, but Shaun is as experienced as they come. He's played at least two blinding innings in finals to get the Scorchers home. We've missed him dearly this season.
Jason Behrendorff – 'Bezza', as he's affectionately named, has been absolutely brilliant this season. I predicted before the season that he would average more than fifty for the first time, and smashed that mark – his average is a phenomenal 56. That's two wickets and an economy bonus every game. Interestingly, he took two and conceded only twenty four runs in last year's final. I'm expecting him to deliver once again.
Brad Hogg – Tough call, and some Stars are unlucky to miss out, but I feel that Hogg's experience and guile will be too much for the Stars to handle. He picked up 2/17 in the final last year, and he's been exceptional ever since coming back from a hamstring injury. His ability to control the middle overs is a huge asset to the Scorchers.
Cheers guys, that's the second last article for the year. Please feel free to comment who you'll be captaining down below. Also, check out www.cricketgalore.com for pieces such as 'Trade Talk' and 'POD Watch'. We'll also be ramping up our prep for the World Cup, so stay tuned!