NBL Dream Team: Round 16 Preview
A high scoring round had a few big surprises but there's no time to pause with less than 24 hours until the round 16 lock-out.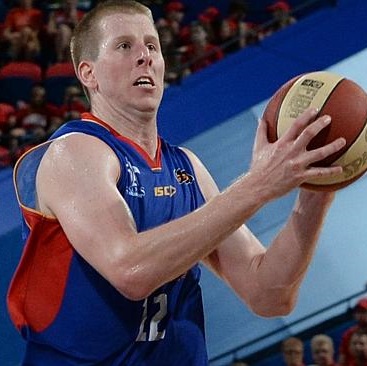 A high scoring round had a few big surprises but there's no time to pause with less than 24 hours until the round 16  lock-out.
Wrapping Up Round 15
It was another high scoring round with 395 teams scoring 500+, while 10 teams scored an incredible 600+. This charge was led by Brock Motum, who top scored with 114, followed by team mate Jamar Wilson on 90. Josh Childress continued to score less than we've come to expect but was still third best with 86, which was an appreciated score since he was the favourite captain. Most who took the gamble and went for a different captain were disappointed as Mark Worthington and Jordan McRae undelivered with 52 and 48 respectively. McRae could have been a lot worse though after he finished his first match with a season equaling low of -20!
Round 16 – Trade Targets
If you're looking to boost your team then Perth and Sydney both play the double this round and still have the most games remaining of any team. Cairns and New Zealand only have the single double round remaining and should be targeted for trading out, although New Zealand players will be crucial in the Round 19 Semi-Final week when only them and Melbourne have the double match.
DeAndre Daniels and Tom Garlepp are the best potential pick ups as they are both slightly undervalued but still premium and look like they will consistently score well for the rest of the year. If you're after a bargain guard then Kendrick Perry and Jermaine Beal are both cheap and both have the potential to score big with their extra double matches. Adam Gibson has also hopefully finished his price plummet and could be a great addition, although many people will be trading their Adelaide players out after this round.
Round 16 – On Court Selections
This round is very similar to last round as Adelaide, Perth and Sydney all have double matches again and they are joined by Townsville. It will be very interesting to see how the Adelaide players score with the addition of Daniel Johnson but given how prolific they have been over recent weeks I would leave Brock Motum and Anthony Petrie on court despite the match time that they will lose to DJ. Tom Jervis struggled against Melbourne and might find it tougher to score on the sunshine swing so I'll be putting Mickell Gladness on court ahead of him but if you don't have Gladness then stick with Jervis on court.
Captain choice offers huge potential this week however Josh Childress remains my preferred choice. Despite his recent downturn in scoring I'll be backing him in for another 80+ score. Brock Motum is really showing his NBA potential at the moment and could score well again, but is a big risk with the addition of DJ. Brian Conklin has repeatedly shown that he's a quality scorer while DeAndre Daniels is still increasing his output and showed that he can score even when coming off the bench.
Lockout is 5:30pm AEDT on Friday so get your changes in quick because that's less than 24 hours away.
As always you can follow the live dream team scores for the games at dtlive.com.au/nbl
Cheers
Tristan
Coach of the Statismathgicians