BBL Fantasy 2014/15 – Trade Period 6
Two teams have a bye and players are becoming unavailable due to the ODI Tri-Series, so good luck trading this week.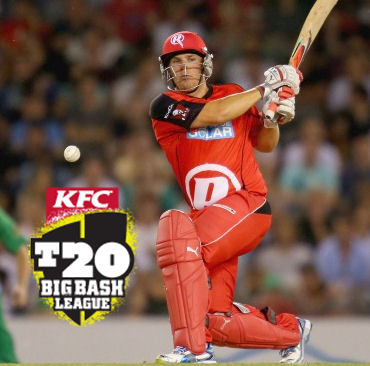 Due to the wonderful scheduling of BBL04, this is one of those great rounds where two teams have the bye. On top of that, players are becoming unavailable due to the ODI Tri-Series, so good luck trading this week.
Before we get to round seven, let's look at a few things to take out of round six.
Aaron Finch will be cheap for BBL05!
I'm just trying to find a positive in the mess that has been his tournament. Finch has averaged 24 points and has a high score of 48. The man who was the biggest lock of BBL04 at the start of the season now needs to get the boot out of your team, if you haven't already.
It's now a five team race
The Hobart Hurricanes are probably now the only team outside of the top four who could get themselves into the finals. The Renegades, Heat and shockingly, the Thunder are all seemingly out of the running now. What relevance does this have for BBL Fantasy? Well your head to head finals will take place during the actual BBL04 finals, which means that only players who are in the top four teams will get points. You will get unlimited trades for finals so don't panic but it's something to keep in mind for now.
I hope you like donuts
Looking to this round, you're probably going to struggle to field a full side. The Scorchers and the Stars having the bye is bad enough, but when you combine that with the fact that players are now going off on international duties AND an injury to Mike Hussey, you may struggle to field a full side.
If you're in a position where your three trades cannot give you a full team then you need to prioritise. Cop the zeroes in places where you have Stars or Scorchers players and trade out the guys on international duty. Mike Hussey is also NOT listed in the Thunder squad for tonight's game so if you can trade him out, you should probably do so.
The Adelaide Strikers and the Brisbane Heat play twice this week so you should probably aim at bringing them in.
If you can use your trades smarter than your opponent in head to head, you'll probably get the win. It could be the biggest factor this round. That and taking* my captains advice.
Nic's Captain's
Ben Cutting – The Heat play twice, including once at Etihad Stadium where Cutting has bowled well in previous tournaments. Not to mention how easily he'll be able to clear the rope with the bat.
Tim Ludeman – Based solely on form and the fact that the Strikers play twice.
Craig Simmons – See Tim Ludeman. Also the Strikers have a must win game against the Sixers and I think Simmons will be the man to go big.
Ben Stokes – Proved he enjoys batting at Etihad Stadium, on top of that the Brisbane Heat's bowling has been subpar this tournament and Stokes is the form batsman for the Renegades.
Chris Lynn – Needs to make some runs, if he fires in at least one of the games he should net you a decent total.
Smokie: Peter Forrest – That guy who once played for Australia and then couldn't get a game in any format for anyone who's now opening the batting and scoring well. That guy.
Smokie: Ben Dunk – Dunk made 87 when these two teams played in BBL03.
Good luck this round and avoid all the donuts that you can!
*Captains advice will probably fail