NBL Dream Team: Round 12 Preview
It's Christmas time and the NBL has an interesting present for us – a round with no double matches!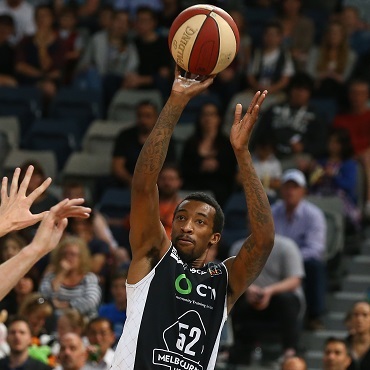 It's Christmas time and the NBL has an interesting present for us – a round with no double matches!
Wrapping Up Round 11
With Josh Childress being nearly everyone's captain it didn't hurt us too much that he got injured and missed the second game. He was only the 10th highest scorer for the week though as lots of players took the opportunity to score big, leading to 2 teams breaking through the 600 point barrier. 164 teams scored 500+ making a solid week for many.
Player of the Week Jordan McRae also top scored in Dream Team with a cumulative 116 across Melbourne's two overtime wins. Mika Vukona turned back the clock to be second best with 82. Surprise result Jason Cadee made the most of his extra court time scoring 70, whilst Gary Ervin is well and truly back as he also got 70, but from a single game. Only two players got a negative score this week, however both are popular selections. Brendan Teys and Cody Ellis both scored -2, although Ellis spent two games to get there.
Round 12 – Trade Targets
There's no pressure to make trades this week since there are only single games but it can be an opportunity to look to the upcoming weeks. Adelaide, Sydney and Townsville have good runs of double matches in the upcoming weeks so some players to consider include Adam Gibson, Anthony Petrie, Tom Garlepp, Ben Madgen, Brian Conklin and Todd Blanchfield. All six of those guys have very achievable break evens and have been scoring well so should go up in price this week.
If you're looking for a bargain then Sydney has two great opportunities right now. Jason Cadee and Josh Duinker both played two good matches this round and are set to jump in price. The only catch is that they then play the double next round so you've only got one week of guaranteed increases. Drake U'u delivered another good score and could be worth the risk, although I know a lot people got burnt on him the first time around.
Round 12 – On Court Selections
With every team playing just the single match then the best way to go is to make calls about who to bench based on a player's average and their current form.
For our captain it would have been really simple to leave the big C on Josh Childress but with him under an injury cloud this makes us think. One option is to leave him as captain and then if he doesn't play you just get your VC doubled. The problem here is you are leaving someone who'll definitely score points on the bench and there is a risk Childress might play and get a low score. It might be worth the gamble though, I'm currently taking this risk.
Otherwise look to back in Mark Worthington or Jordan McRae. Melbourne might be playing Perth but these two have consistently delivered all season with only the occasional poor match. Brian Conklin has his form back and is playing Adelaide and it should be a great match-up between him and Anthony Petrie, who should also score very well.
Lockout isn't until 7:30pm AEDT on Boxing Day, so you've still got a little bit of time to make your decisions.
As always you can follow the live dream team scores for the games at dtlive.com.au/nbl
Cheers
Tristan
Coach of the Statismathgicians