My Team 2015: Version 1.0
Start creating your various AFL Fantasy teams over at DT Live and start discussing these in the comments. Giddy up for a huge year on DT Talk!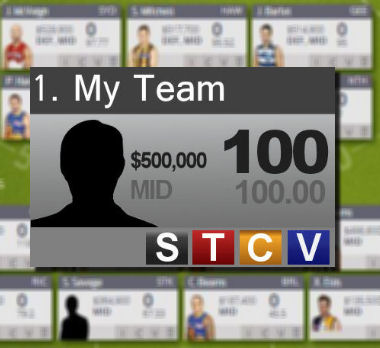 As we get the DT Talk pre-season cranking, it's time to start the My Team posts! Head on over the www.dtlive.com.au and use the Drawing Board to put together your AFL Fantasy Classic, AFL Dream Team (RDT) or SuperCoach team using the prices and positions for this year.
It's free and easy to sign up and the site will continue to evolve over the pre-season.
Post your teams (via the simple copy and paste on the Drawing Board) in the comments and discuss your fantasy pre-season. Be constructive and as always, give and get! Stay tuned as the Deck of DT will start on Boxing Day!