NBL Dream Team: Round 10 Preview
A tough round 9 led to some interesting scores but it will all be forgotten as we look forward to some big scores when four teams line up for the double in round 10.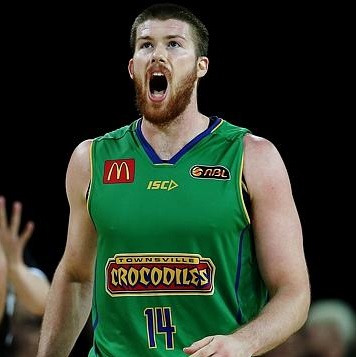 A tough round 9 led to some interesting scores but it will all be forgotten as we look forward to some big scores when four teams line up for the double in round 10.
Wrapping Up Round 9
The honours for top score were shared this round, with both Brian Conklin and Jamar Wilson scoring 82 from their two matches. Both players have had a great two rounds and were bargain priced before round eight, so give yourself a pat on the back if you traded in either of them. Mickell Gladness looked set to be top scorer for the round after scoring 70 in his first game, but then foul trouble limited him to only 8 against Melbourne, to finish on 78. The top six scores came from Adelaide and Townsville, then there was a small run of high scoring singles, however only 10 players scored 50+ leading to a lean scoring round for many teams. Only 151 teams totaled 400+.
It was far easier to find poor scores, with the injury to Todd Blanchfield the biggest headline. On track for another great score, he rolled his ankle on Friday night to finish with only 20. Showing his character he suited up on the Sunday, but had little impact and only added another 6. As one of the best options for captain his injury hurt other people a lot too. Mitch Creek hasn't quite found his touch since his return from injury and only got 16. Cedric Jackson finally had a mini form slump and got 16, the very week I bit the bullet and traded him back in, while his partner in crime Corey Webster only managed 6. Alex Loughton was probably the most disappointing as he had an unusually quiet game of 4.
Round 10 – Trade Targets
We have a list of very big targets that can be considered this round, with 4 of the top 5 players about to play double matches for the next two weeks. Mark Worthington, Jordan McRae, Ekene Ibekwe and Cedric Jackson have the 2nd through 5th highest averages, in that order, and all four play four matches over the next two weeks. If you're looking for a scoring boost then grab one of them, however it will cost you with Ibekwe being the cheapest at $184,900. A mid price player who has hit a purple patch, but doesn't have a double match any time soon, is Oscar Forman. He has scored in the 30's for his last two games, one of them against Perth in Perth, and if he maintains this form he'll rocket up in price.
If you're after a cheap downgrade target so that you can afford one of the big guns then there are a number of options. Gary Ervin has been dropping in price for weeks but looks like he's bottomed out at the very cheap price of $62,500. He comes with some risk with rumours that he might get dropped from the team (most likely unfounded), or he might be more injured than we realise, but at such a low price it's probably worth the risk. Alex Pledger is now an even $85,000 and although we know he is carrying an injury he still has the potential to score plenty with two weeks of doubles, plus he'll barely cost you any money if you're upgrading from Brandt or Duinker. Darryl Corletto had a good game with McRae absent, which bodes well for his position in the team, plus he's bottom price at $41,900. He has the risk that he'll go straight back to the support role and won't score though. Stephen Weigh has gone quiet of late after Cairns' great start and is now priced at $71,200. He could still go down a fair bit more but is almost guaranteed to bounce back at some stage. Avoid if you don't like being frustrated though.
Who are we trading out to get these players? Brendan Teys has definitely done his job and should be dropped now as his price has started decreasing and is about to plummet. His court time has been reduced to make time for Creek and Motum and he's being asked to perform a much more defensive role now. Another cash cow that seems to have peaked is Leon Henry and he has the potential to drop a lot of money this week so trade now. Tai Wesley falls into exactly the same category as Henry after a very poor round 9. Finally, as harsh as it is to do this, if you've got Todd Blanchfield you should trade him out. There's no indication of how much his injury will inhibit him and he's a player that really relies on his mobility.
Round 10 – On Court Selections
Some tough decisions to make this round as Adelaide, Melbourne, New Zealand and Perth all play a double match. You would absolutely have the big four of Mark Worthington, Jordan McRae, Ikene Ebekwe and Cedric Jackson on court ahead of anyone else, including Josh Childress, but to my mind Childress gets a place ahead of anyone else. This includes Jamar Wilson, despite his great recent form, so move him to the bench if you have McRae and CJ, but otherwise keep him on. With the rest of the player you really have to back them in based on their averages, there aren't any big surprises.
Captain choice will be divisive this week as any of the big four would seem to be a great choice but there are some potential negatives. New Zealand plays Perth and Melbourne, both teams which can shut down a player completely if they should choose to. That's two highly restrictive teams for NZ to play against meaning that Cedric Jackson and Ekene Ibekwe have a greater risk than normal of a low score. Melbourne looks better with Adelaide then NZ as their opponents, edging Mark Worthington into being the best captain choice, only because Jordan McRae has been overseas and he may be slightly jet-lagged. I'd pick one of those four ahead of anyone else, but if you need to look further then Jamar Wilson, Anthony Petrie, DeAndre Daniels, and Matthew Knight have the form at the moment and could go big. If you feel like gambling then you could pick a player like Adam Gibson, Jermaine Beal, Daniel Kickert or Brock Motum, but I'd advise against it if you have better options.
Lockout this week is early on the Thursday as we're in New Zealand for the start of the round, so get your team set by 5:30pm AEDT on Thursday.
As always you can follow the live dream team scores for the games at dtlive.com.au/nbl
Cheers
Tristan
Coach of the Statismathgicians