NBL Dream Team: Round 9 Preview
Whilst round 8 failed to live up to our Dream Team hopes, the matches were great contests and thrilling to watch. Round 9 is going to be tough and offers some hard choices.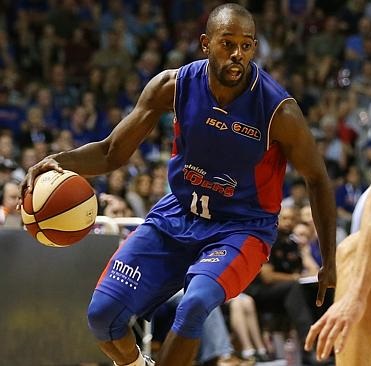 Whilst round 8 failed to live up to our Dream Team hopes, the matches were great contests and thrilling to watch. Round 9 is going to be tough and offers some hard choices.
Wrapping Up Round 8
Josh Childress top scored again as expected but didn't challenge any records as he got 104. Jamar Wilson showed that he is definitely over his injury and got 82. Cedric Jackson only played a single game but scored 64 and has now buried any remaining doubts from his early season slump. Despite these nice scores only 12 players scored 50 or more points which was somewhat surprising for a round with four teams playing the double match. 78 dream teams still got the magical 500+ score though and with many of them  already sitting amongst the top ranked teams it has made it  that little bit harder for the rest of us to catch up.
The biggest disappointment for the round was Brock Motum. Scoring a meagre 30 a from his two games, the NBA prospect has been seriously underwhelming since his first two matches. Team mate Adam Gibson saw the biggest price drop of the round, losing a massive $45,300 after only scoring 26 from his two games. Mark Worthington scored 24 and dropped $18,200 to bring him below the $200K mark also, leaving Childress as the only super expensive player. Mitchell Young continued his streak of poor scores and finished with -2 from his two matches.
Round 9 – Trade Targets
Adelaide and Townsville are the only teams with double matches in round 9, after both played a double in round 8. Jamar Wilson is the only player from those two teams that I'd really be looking at, however he had a good price jump this round and there's no guarantee he'll continue delivering with Adelaide's erratic scoring.
Rueben TeRangi and Tai Wesley made the most of the extra time they got from Abercrombie's absence and while Wesley is a touch expensive for what he offers, TeRangi is cheap and could make a good run of it while Abercrombie is away. Whilst in New Zealand, Cedric Jackson has been delivering for weeks now and if, like me, you traded him out early then stop wishing for another form slump, bite the bullet and trade him back in.
Tim Coenraad and Luke Nevill both looked good in Wollongong's win and now have negative break evens, but it's hard to know how many wins the Hawks are going to get and they don't play another double match week until round 14, so I'd probably consider passing for now.
Round 9 – On Court Selections
Keep your Adelaide and Townsville stars on the court and hope for some better scores this week. I would be leaving players like Brock Motum, Adam Gibson, Clint Steindl, and Mickell Gladness on the court despite their average scores this round. Others like Brendan Teys can readily be demoted to the bench to put a single match player on court. Jordan McRae, Cedric Jackson and Josh Childress all get a spot on the court ahead of low scoring double match players.
Captain choice is a tough decision this week and at this stage it looks like I'll be giving it to Jamar Wilson. Having consistently scored 40+ for his last three matches leads me to hope that his form will continue. Todd Blanchfield is a good reliable choice if you have him and he has the potential to score big. Anthony Petrie is also reliable but is more likely to guarantee you 50-60 rather than a potentially big haul. Other options include Brian Conklin, Brock Motum and Adam Gibson, but all three have gone completely out of games in the past and that always warns me off. The final option is just to leave the captaincy with Josh Childress as he is averaging 63 ppg and his single match will likely outscore some of the other players I've suggested as an option.
This week lockout is on a Friday and has a late 8:30pm AEDT cut-off time, so we've plenty of time to make the tough choices we're facing.
As always you can follow the live dream team scores for the games at dtlive.com.au/nbl
Cheers
Tristan
Coach of the Statismathgicians