NBL Dream Team: Round 6 Preview
Time to pick up your jaw from the Josh Childress points explosion and get ready for a very early Wednesday lockout.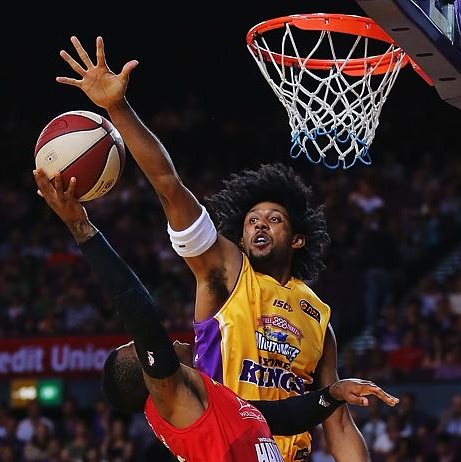 Time to pick up your jaw from the Josh Childress points explosion and get ready for a very early Wednesday lockout.
Wrapping Up Round 5
Records were destroyed this round, leaving many of us reeling. Josh Childress simply exploded, smashing out a monstrously huge 124 points in a single game. When combined with his 56 from Friday night, his total came to 180, or 360 if you were lucky enough to have him as captain. Some teams took full opportunity and posted some very high scores, with 3 teams doing so incredibly well that they scored over 700 points! The other end of the spectrum was less fortunate with 54% of teams scoring less than the Childress Captain benchmark of 360. This led to a lot of position changes for rankings with many teams moving up or down hundreds of ranks overall.
Ekene Ibewke was the other star performer in round 5 and in nearly any other round this year his 110 would have been sitting a comfortable first. This was also the first round where the majority of top scorers came from teams playing the double match. Adam Gibson (74) and Alex Loughton (46) were the only single match players in the top 10 for the round and 13 of the top 20 scorers came from double match teams.
The down side was very bad for a lot of people unfortunately. Some of the leagues top rebounders in Mark Worthington, Mickell Gladness and Tim Coenraad were late withdrawals from their matches and left people with some unexpected donuts. Then there were players who have been previously good scorers but who scored less than half their average, including Jordan McRae (14), Jermaine Beal (12), Damain Martin (12), Stephen Weigh (10), and Brian Conklin (10). The worst pain though came from Cameron Tragardh and Gary Ervin as they scored -2 and -4 respectively. The lowest score for the round came from Reuben TeRangi as he played two matches to score a total of -6.
Round 6 – Trade Targets
If you don't have Josh Childress and you can afford to trade him in then you probably should. Despite being 194,800 his performance on Sunday suggests that he's still a bargain. At the very least his ridiculously low break-even of around -60 means that you'll make some decent money over the next two rounds. Adam Gibson also has a very low break-even of around -20, however he's a lot more expensive at $237,700 and he has been getting extra points through covering for injured players. Adelaide do have a run over double matches starting in round 8 though and he might not go down in price before then.
Cheap options in Angus Brandt and Josh Duinker started finding some good form this round and while they both jumped in price they're still cheap enough to be a good downgrade option. Leon Henry is slightly more expensive as he's been gaining value all season but he just keeps improving and could be worth grabbing while he's still under $100K. David Barlow is still cheap and has the double match this round as an extra bonus.
Brock Motum looked pretty good in his first outing and scored 34, however I'd wait another week before trading him in as his price won't change this round. If you kept Tim Coenraad then keep holding him for the minute, he was at the court and they had to send him home to stop him playing. He should be fine to play this week.
If you still have Gary Ervin then offload him immediately. He seemed completely out of sorts against Sydney and when combined with having back troubles he's not someone to have right now. Brian Conklin has also found it a lot harder with opposition teams focusing on shutting him down. He's probably best moved on now while he's still worth a lot, particularly if Gladness misses again.
Round 6 – On Court Selections
Perth and Melbourne play double matches in round 6 which makes for a very interesting situation. Both teams are proving highly erratic with their dream team scoring, however if you have any of their main scorers then you're best putting them on court and hoping for the best. Watch out though as Mark Worthington is expected to miss the first of Melbourne's matches and I would suspect there's a good chance he'll miss the second as they would want to make sure he's ok before risking him on court.
Captaincy options involve a huge amount of risk regardless of who you pick this round. With Wortho missing it's anyone's guess how Melbourne will perform, however I think Jordan McRae shapes as the best captain option. Melbourne play Adelaide in their second match and the 36ers play a very dream team friendly game (for both teams). Daniel Kickert is the only other player you would consider from Melbourne, but I would look at the options from Perth before him. DeAndre Daniels, Damian Martin and Jermaine Beal all have the potential to be good captains and it's highly likely at least one of them will score 60+ for the week. The trick is knowing which one. Despite only playing one game, the league's two leading dream team scorers in Josh Childress and Adam Gibson also deserve consideration. The risk is that they both play very defensive teams as Childress faces Perth, which will definitely be worth watching just to see what happens, whilst Gibson plays Melbourne.
Also remember, it's a Wednesday lock-out this week, although we have until 7:30pm AEDT on the Wednesday.
As always you can follow the live dream team scores for the games at dtlive.com.au/nbl
Cheers
Tristan
Coach of the Statismathgicians