NBL Dream Team: Round 4 Preview
Round 3 was scarily bad for most Dream Teams making us dread what new horrors the next round might bring with games on Halloween.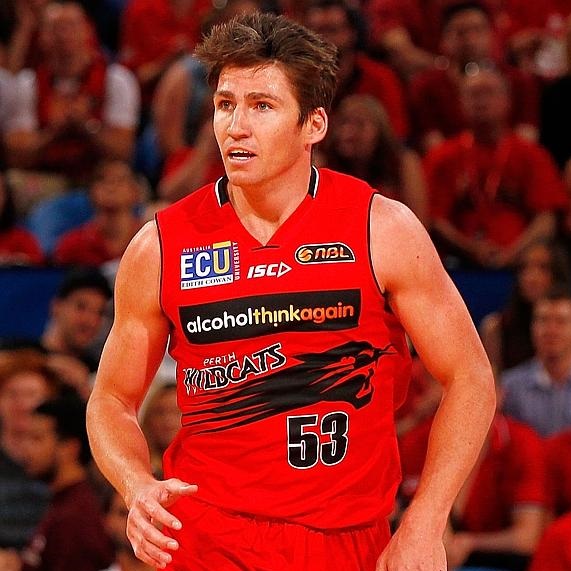 Round 3 was scarily bad for most Dream Teams making us dread what new horrors the next round might bring with games on Halloween.
Wrapping Up Round 3
It was a tough round with one less game and a lot of unexpectedly low scores from our stars, meaning that not a single team scored 400+. Popular captain choice Cedric Jackson only managed 24, while the other most selected captains didn't do much better with Tim Coenraad and Jahii Carson scoring 34 and 28 respectively. Then there were some people who selected Gary Ervin as captain. He equal top scored for the round with 64, tying with Round 3's superstar Damian Martin. 9 steals, 9 rebounds and 8 assists is an incredible haul and Martin's score of 64 was more than triple the amount he'd scored for the previous two rounds conbined. There was great support from some bench players too as Corey Webster (60), Luke Schenscher (56), Rhys Carter (48) and Clint Steindl (44) all delivered.
While popular trade targets Josh Childress and DeAndre Daniels didn't deliver points to the same level they had in the first two rounds they were more than worth it for our bank accounts, with Childress seeing the largest increase this season adding a massive $29,200. Despite some poor scores from some expensive stars, the biggest price drop of the round went to Earnest Ross, losing $17,200 as the repercussions of his -8 from last week came home. Popular bench player Josh Duinker delivered -4 this week, only marginally better than Mirko Djeric who had the lowest score for the round of -6.
So far this season has lacked consistency with many players having alternating high and low scores, making it very hard for our poor dream teams. Damian Martin currently ranks as the most inconsistent player having had -2 in round 1 before his impressive 64 this round, although given his history we know this won't last long. It won't surprise many people that Scottie Wilbekin ranks second for inconsistency, with a big gap before Torey Craig in third. The most consistent player in the league is currently Greg Page from Melbourne having scored 0, -2, and 0. That's hardly fair on everyone else though, so if we look only at players who are averaging 20+ then the most consistent player by far is Mitch Creek, except he's injured, so we look at little further and find Jamar Wilson closely followed by Thomas Abercrombie.
Round 4 – Trade Targets
Perth players look to be the acquisition flavour for this round with the Wildcats playing 7 matches in the next 4 rounds. While DeAndre Daniels has been the highest scorer so far for Perth his 16 from this round is certain to put some doubt in people's minds. I think he's still worth grabbing if you didn't jump on him last round. Damian Martin has shown the reason he started the season as the most expensive player and if you can afford him then he should pay you back nicely. If you're after a cheaper option then consider Drake U'u who has been making the most of his extra court time while Hire is out injured.
Townsville also play a double match this round and Clint Steindl is showing some great form. While it hasn't reflected in his dream team score each match, Steindl has been starting and playing good minutes and worth the investment, particularly if you can afford to upgrade a bench player to him. New Zealand continue their double matches and Corey Webster has really stepped up. His round 1 injury kept many of us away but his form in the four games since has been aggressive and effective and he is still worth getting despite his price increases. It's unlikely he'll be this cheap again.
Selecting which players to trade out of your team is proving to be incredibly difficult. In last week's article 3 of the 4 players I advocated trading out ended up being 3 of the top 5 scorers for Round 3. This round you should start considering weather there are any Wollongong players you will need to move on and if you can see an advantage to trading them out this round. Cheaper players like Brad Hill and Adam Ballinger should be specifically considered. If you can afford to turn one of those two into a player like Steindl then now would be a good time.
There has been talk about the downfall of Cedric Jackson and if you should be trading him out now while he is still expensive. Most of the change to his scoring has been due to Webster taking a large percentage of shots and CJ stepping in to make the really tough plays, leading to less point and more misses and turnovers. It's a line call in my opinion, I'll be holding for this round but trading him out isn't necessarily the wrong choice.
Round 4 – On Court Selections
We're back to four teams with double matches this round, so get your New Zealand, Perth, Townsville and Wollongong stars on court. Corey Webster has done enough recently to earn consideration for a court spot ahead of many more established players, although good luck on how you decide who goes onto the bench if you're looking to choose him over players like CJ, Ervin, Carson and similar. I wouldn't give Steindl the same confidence just yet, wait for his scores to develop some consistency first.
Our captain choice is full of great options this week and Brian Conklin tops the list. Averaging the most dream team points so far, if you've got him in your squad them lock him in. Team-mate Todd Blanchfield has quietly been going about his business and is ranked 10th in the league and 3rd amongst those with doubles this round. DeAndre Daniels and Damian Martin are both worth considering but come with a tiny bit of risk as both have had a sub-par match. However, this isn't new to us as previous choices like Gary Ervin, Jahii Carson and Tim Coenraad have all had poor rounds. All three are still worthy captain choices though. I wouldn't select Cedric Jackson as a captain at this stage if you have any of the previously mentioned options.
Lock-out is 5:30pm AEDT on Friday and you can follow the live dream team scores for the games at dtlive.com.au/nbl
Cheers
Tristan
Coach of the Statismathgicians