NBL Dream Team: Round 3 Preview
A tumultuous round 2 provided some very exciting games but some disappointing dream team scores.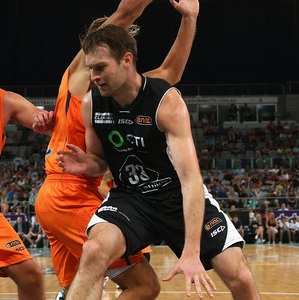 A tumultuous round 2 provided some very exciting games but some disappointing dream team scores.
Wrapping Up Round 2
Most of us came crashing back down to reality in round 2 and at times it felt like we were watching a completely different league from last week. Only 4 teams scored the magic 500+, but even more notably only 114 teams scored 400+, less than got 500+ last week despite there being the same number of matches. Mark Worthington was the superstar for the round, delivering 48 then 64, to get 112 points and the best score of the season so far. Brian Conklin saw the biggest price increase of the round, adding $22,4000 after he smashed out 68 to back up his impressive round 1. Jordan McRae, DeAndre Daniels and Oscar Forman also get special mention for scoring 50+ in one of their matches.
If you held off trading you were likely rewarded as round 1 under-performers gave most of the big scores for round 2. In fact, of the 25 players who averaged 25+ in round 1, only 5 of them got a better score in round 2. As an aside, there are still exactly 25 players averaging 25+. Unexpected top ten scorers for round 2 included Corey Webster who rebounded nicely from his back injury and Cameron Tragardh who found his shooting touch again.
Disappointments for the round were led by last week's star player Scottie Wilbekin who dropped from 55ppg to a meagre 11ppg, making those of us who chose him as captain furious. Although Cedric Jackson's 52 from two games of 26 had some people annoyed, mostly they were happy that they'd picked him and not Wilbekin. The biggest price drop of the round was -$27,100 by Mika Vukona who scored only 14 in his two matches as he continued to struggle. While Peter Crawford got -6 and upset those who had just traded him in, the lowest score was an incredible -8 by Earnest Ross who missed 4 shots to go with his 1 rebound and 1 turnover in only 5:32 of court time.
Round 3 – Trade Targets
Josh Childress and DeAndre Daniels top the list of trade targets this week. Neither have gone up in price yet, they have the two highest averages and the two lowest break evens. Ideally you want both.
If you happen to already have either or both of those players then you're looking at a more interesting decision. Corey Webster seems to offer both value and scoring as he is playing a very aggressive shooting game. If he has a high accuracy game his score and price will go through the roof. Jordan McRae showed what he's capable of with 68 from a single match and hasn't increased in price too much yet. Mark Worthington and Brian Conklin are both scoring prolifically but will cost you a lot after starting high and then having the two biggest price increases. Tom Garlepp has been somewhat overlooked but has been playing really solid basketball, looks really reliable and also hasn't changed price yet. If you're after a cheap option then Leon Henry scored 30 in his most recent game and looks like he could score that well on a semi-regular basis.
If you have Mika Vukona then you're in a tough position as he's bleeding money, however I'd suggest holding him at this stage and hoping that he bounces back and you get some good points with all of New Zealand's double matches. Similarly with Gary Ervin I would hold him until he has finished his run of doubles. Although his break even is high he is a genuine chance to get it.
I would be looking to trade out Luke Nevill though. He has been regularly benched during Wollongong's early games and with the return of Larry Davidson it looks like he'll be playing a much more secondary role. Matthew Knight and Damian Martin should be traded out before they drop in value. Both are great players but have had slow starts and could be great pick ups later in the season once their price has dropped. Finally, for the second week in a row, I will be trading out my under-performing captain and cutting Scottie Wilbekin. Whilst he was amazing in the pre-season and Round 1, it is clear teams have already adjusted to his playing style and with so many Cairns players performing well he can afford to take a supporting role.
Round 3 – On Court Selections
New Zealand and Wollongong are the only teams with the double match this round as we have only 5 matches for the first time this season. Presumably you'll have the stars from these teams on court already and you should stick with them. Also back players like Ekene Ibekwe and Mika Vukona to deliver this time around and keep them on court. If you're considering put a cheaper player with a double match on court then you can feel pretty safe with Corey Webster, but I would keep a good single match player like Childress, Daniels, McRae or Gibson on court ahead of players like Wesley, Hill or Ballinger.
My captain choices so far have been poor each round. Captains on my team have scored 110 points less than my vice-captains and given me more grief than all my other players combined. The choice this week seems relatively straight forward for me as the only star I will have from Wollongong and New Zealand will be Cedric Jackson, so he should be getting the captain armband. Tim Coenraad is currently my vice-captain however and given my poor selection start I'm very tempted to switch them and hope to make up some ground. Plus Coenraad does have a higher average than CJ so far. Other solid options for captain would be Jahii Carson or Gary Ervin.
As always, you can follow the live dream team scores for the games at dtlive.com.au/nbl
Also, make sure you remember that lock-out is 5:30pm AEDT on Thursday.
Cheers
Tristan
Coach of the Statismathgicians