Potential position changes for 2015
Plenty of players have their Fantasy position status changed from year to year depending on roles. Some FWD/MIDs and DEF/MIDs will certainly lose their FWD or MID status, while others may gain or completely change. Here's a place to discuss possible adjustments for 2015.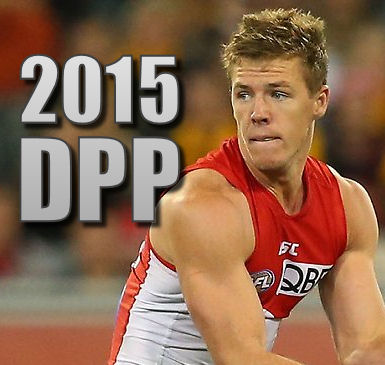 Here's a bit of a post-season discussion topic… who is likely to change their Fantasy position classification in 2015? That is, who may gain or lose dual position status or completely change position?
Some potential changes I have considered in my first five minutes of thinking are: Luke Parker to be MID-only, losing FWD. David Swallow losing DEF and becoming just a MID. Jimmy Bartel to definitely have FWD status but whether that is attached to DEF or MID, I'm not sure. Brett Deledio could be a sneaky chance for FWD status, but I'm not holding my breath. Same goes for Dane Swan. A little birdy told me he was VERY close to having FWD status added on the last DPP changes.
Anyway – add your two cents in the comments on who you think may have a position change. We'll leave this here for a while before the pre-season starts properly here.
MID-SEASON POSITION ADJUSTMENTS: Pre-round 8 | Pre-round 16