Game over for 2014… thank you!
Thanks to everyone who has been part of the DT Talk community in 2014. It has been a great year and we're already excited about what 2015 and beyond looks like!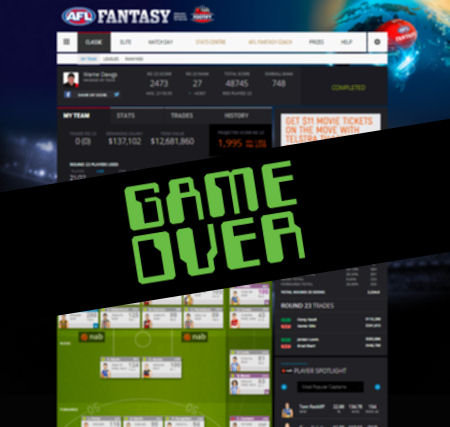 Thank you to everyone who visits DT Talk, comments on articles and helps others with their teams. It has been another great year for this website and us in general. Roy, Calvin and Warnie have had a great first year with working for the AFL providing content on the official website. Tbetta has enjoyed being the man giving all of the great advice on RDT's assistant coach and Jeppa and Dunny have been brilliant offering up SuperCoach advice in SC Gold.
This site wouldn't still exist without all of the contributors posting insightful and high quality articles for everyone to consume – whether they agree with them or not! So a big thanks to those who have written content. We'll be looking to expand a bit next year and freshen things up. If you'd like to get involved, let us know.
That is what is great about fantasy sport… we all have an opinion!
We'll be ticking things over a little bit here for the finals with Match Day still running on the AFL Fantasy site. There's $1000 up for grabs in each game, so get involved in that. Our finals league code: LSLM2427.
Once again, thanks and DT TALK IS ALRIGHT WITH US, OH YEAH!
Please post any feedback you have about this site, the fantasy games, etc in the comments.