Calvin's Captains – Rd. 23
Who is in my top 5 and who will be the next Fantasy Pig to be inducted in the sty? It's all here in the final Calvin's Captains from round 23. So what are you waiting for… get to it and have your say NOW!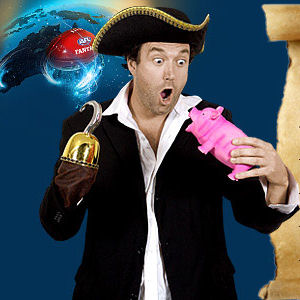 It has been one cracking year in AFL Fantasy and I'd like to thank you all or the support and constructive abuse over the course of the year. It's been one hell of a ride and we have inducted ourselves the 2nd Fantasy Pig of all time which means the year has been a winner for all.
Make sure you have checked out Calvin's FULL ARTICLE over at the AFL webite and posted your votes on the poll below.
Loading ...
For some reason a TOP 5 was missed off the article so here it is below.
All the best for those in the big GF this week and I'll see you in here covering plenty of things over the pre-season.
CALVIN'S TOP FIVE – Round 23
#1 – TOM ROCKLIFF
#2 – JOEL SELWOOD
#3 – JORDAN LEWIS
#4 – TOBY GREENE
#5 – MATT PRIDDIS