The Traders' #IceBucketChallenge
Roy takes one for the team while Warnie and Calvin donate $50 for Motor Neuron Disease research.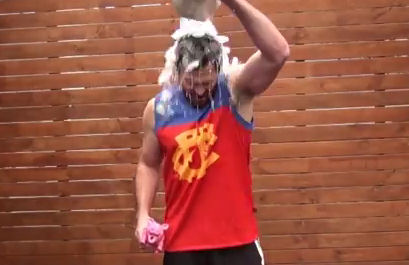 Roy takes one for the team and completes the Ice Bucket Challenge raising awareness (and money) for Motor Neuron Disease. We have also donated $50 at www.laughtocuremnd.com.
Roy has issued the challenge for Fantasy pigs Tom Rockliff, Dane Swan and Fantasy legend Nick Maxwell.
UPDATE: Here is Rocky accepting the challenge.