Calvin's Captains – Rd. 22
Want to be different? After a captain of difference or are you seeking some comfort as to why you should back Rocky in for another game…. either way, check our the Pirates work this week as he has covered all the best players heading into the second last round of 2014.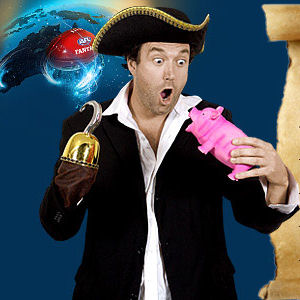 It's Preliminary Finals time so you better make sure you have the right captain.
Although you are probably going with the  mighty Tom 'PIG' Rockliff, I offer some great players who you should consider this week if you are looknig to be a little unique.
Make sure you check out the FULL CALVIN'S CAPTAINS article over at the AFL.COM.AU website for a full and comprehensive take on who you should be locking in this week.
Also, use this information as a tool to assist your trades as he covers who will be BIG this week and who might flop. With the amount of carnage already on the Fantasy floor, this might be just what you need to get one up over your mates.
CALVIN'S TOP FIVE COD's
#1 – Dane Swan (Collingwood) – We won't but Swanny will benefit in the absence of Beams and Pendlebury (if he's out) this week and will thrive with more midfield time. He scored 163 and 159 against the Giants last year.
#2 – Trent Cotchin (Richmond) – Cotchin has been in sizzling form and scored 138 against the Saints in round 15. He's coming off scors of 118, 113 and 113.
#3 – Joel Selwood (Geelong) – He's averaged 126 in his last 5 games this year and has averaged 113 against the Hawks in his last 8 games.
#4 – Dyson Heppell (Essendon) – HAS BEEN RULED OUT FOR THIS WEEK
#4 – Matthew Priddis (West Coast) – Priddis will be looked at by many this week when he takes on Melbourne at Patersons. I'm not as convinced as other coaches out there, but he'll be rather solid. He scored 98 last week and 102 when he met the Demons
#5 – Rory Slaone (Adelaide) – 79 last week and 106 and 145 in his last 2 against the Roos… he'll be ok, but man we are scrapping the barrel this week.
Make sure you check out more info about these guys and 15 other players over at the AFL website where the FULL ARTICLE is up and ready to roll.
Good luck – you're going to need it
Loading ...