Complete the AFL Fantasy survey to help improve the game
Have your say for 2015 and beyond. Feel free to add your two cents in the comments about the good, the bad and the ugly on Fantasy for this year.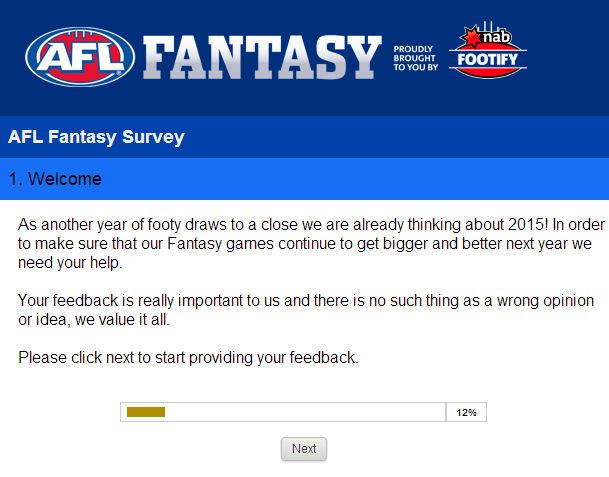 Please help improve AFL Fantasy for 2015 and beyond by taking part in the survey. Click here to have your say.
Feel free to discuss what went right, what went wrong and anything else you thought about 2014 and what you would like to see going forward.