The Weekend Wash-Up – Round 19
A nice and early edition of Matt's Weekend Wash-Up is here to greet us as we head into elimination and qualifying finals week of Fantasy and DT. Who were the Legends and the Losers from round 19?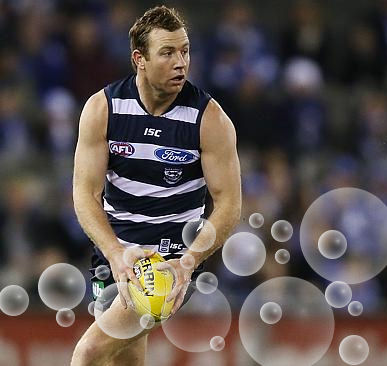 Welcome back to another edition of the weekend wash-up. I'm pretty worked over with the new English Premier league season kicking off in a couple of weeks, but with finals just around the corner now is not the time for slacking! Let's take a brief look at the weekend wash-up.
The Legends
Barlow (124) – The legends were few and far between this week, a long way off last weeks lofty standards. Never fear, when in strife Mr Dream Team is here. Anyone who locked him in as their VC would have been very satisfied. Anyone who chased Rocky's score, I just hope that didn't cost you a league spot. You did the right thing. VERDICT: You need reliability during finals, and this guy has it in spades.
McGlynn (115) – Those who took the punt and brought him in for Buddy, good on you. He doesn't look like slowing, a season average of over 100 is incredible!!! VERDICT: Gun.
Jacobs (108) – He deserves yet another mention, there's no doubt who's been the best premium ruck option this season. His average of 97 is brilliant, and discounting Martin's incredible cameo he has been the best ruck option this season. VERDICT: You're taking a massive risk going into finals without him. Consistent.
Selwood (137) – This makes me sick with rage. Selwood is one player I have never picked at the right time. Since I traded him he's gone absolutely ballistic, a great POD to own for finals. VERDICT: Fantastic POD.
Caddy (111) – If you're after a cheap F7, then Caddy is your man. He's been super since returning from injury, however we're close to missing the boat. VERDICT: Could be a great cash grab if you have the luxury.
Martin (114) – What more can I say about this bloke? He just doesn't stop pumping out tons, what an incredible story. I seriously hope every single person reading this article has him, if not it's probably best you throw in the towel for the year. VERDICT: Stefan Martin is currently the 6th highest averaging player in the comp. I have no words.
Beams (136) – There was plenty of Beams doubters around last week, and it was justified. He had averaged just 94 over the past 6 weeks going into yesterdays game, but my word did he make up for lost time. 32 disposals and 7 tackles propelled him to a massive 136, great reward for those coaches who held faith. VERDICT: He looks primed for finals.
Sidebottom (142) – What a fantastic POD to have going into DT finals. A 5 round average of 124 says it all, the man is a DT machine. He loves the wide open spaces of the MCG and should be great in the run home. He seems to be enjoying a bigger role without Swanny hogging all of the footy! VERDICT: Definitely worthy of picking up if you have an under performing mid.
Crisp (96) – Those who took the plunge on the 200k rookie will be laughing all the way to the bank. After backing up his 97 on debut with a 96, he will make some huge cash leading into the pointy end of the season. VERDICT: Great pick.
The Losers
Pavlich (7) – It was hard to pick out the legends, but the losers were everywhere. If anyone happened to own Pav as a POD, my heart goes out to you. At least it wasn't next week! VERDICT: Obviously trade, can't risk him going into finals.
Goddard (68) – God please return us our ever reliable Goddard, it seems prolonged spells up forward are killing his DT potential. Unfortunately it has helped the Bombers take some massive steps forward, so there's no real reason for them to change a winning formula. VERDICT: Very risky holding him for finals, but with some easy fixtures it may be worth holding him if you don't have the spare cash needed to upgrade him.
Stanton (65) – I don't have much to add here. VERDICT: If anyone seriously has this bloke as a POD for finals, I suggest you go under suicide watch. That being said, he's coming up against his favourite team to score against this week. Resist the temptation.
Carlisle (53) – Ah well, you win some you lose some. In reality he was never going to pay off against Sydney at the SCG in slippery conditions. This week could be a different story however, his fixtures mean he could still make some more cash, or even be held as a POD! VERDICT: If you're on board, hold on for at least one more week.
Miles (43) – Yikes. My one good pick all season and come back to strike me down. He used to be one of my most reliable players, now he's one of my most hated. He may as well have bypassed the rooms and left for the station early the way he was plodding around, this hurt. VERDICT: Hold him as an M9, drop him as an M8.
Kelly (56) – DPP gone wrong. The situation is pretty simple, cut your losses. VERDICT: A shut down role has killed his scoring potential, perhaps the return of Caddy and Christensen to the mids has hurt him.
Johnson (67) – First things first, if you for whatever reason don't own the new DT pig, take a good look in the mirror. If you did and decided to captain SJ over him, take an even closer look. If not, move on from this week and forget it ever happened. VERDICT: Remain calm people. He's too damaging not to own.
Swallow (57) – He was brave in returning from the rooms, but couldn't replicate the same scoring output that he has produced all season. We have a big call to make, but it's too early in the week to jump to conclusions. VERDICT: Wait for an injury prognosis before making trade plans.
Murdoch (-2) – Shout out to Brodie Murdoch, who played 41% of the game against the Suns to amass a grand total of 0 disposals. In fact his only influence on the game was a free kick for and against. Yes, the free kick was played to advantage. When it's not your day, it's not your day.
Zorko (57) – The Zork was simply disgusting against the Dees, and there was no obvious tag either. Those went to teammates Rockliff and Hanley, who both produced tons. Take a good hard look at yourself, "The magician". Think about how you will redeem yourself going into finals. VERDICT: Massively risky option, I'd be looking to trade if at all possible.
Gray (45) – Finally it was Robbie Gray's turn to produce a shocker. Let's all pray that our players just got this bad one out of the way before finals, because the chopping block is overloaded. I think you have to back Gray in. VERDICT: He's been solid all season, don't crack now.
This Game Sh*ts Me
You didn't think I had forgotten good old Sammy Mitchell did you? He has been reserved a special cook this week. Why you may ask? Because I have owned him for 2 weeks this season. In 2 rounds of AFL, he has managed to accrue me a grand total of 7 points. That's an average of 3.5, some tough maths indeed. In all seriousness, that is just taking bad luck to whole new levels. Not to mention now that my season is cooked, I have to put up with 4 weeks of banter whilst others compete for the League title. And that is why this game sh*ts me.
Here are this week's stubby nominations:
Beams – This was some overdue reward for those who have kept faith in our pre-season lock. The fact is he's no lock come Round 19, so to start reproducing his best footy is a great effort. Well deserving of a vote.
Sidebottom – Steele owners must be over the moon with his contributions, he's as consistent as they come. Reliability is key. Definitely worthy of your votes.
Selwood – He's not worthy of a glancing look in my books, but that's just because I'm a butt hurt, bitter old coach. Certainly deserves his owners votes.
Barlow – If you had this guy locked away as your VC, surely he gets your vote. It just shows how unlucky SJ was last week to be frowned upon with a 145!
Martin – If you're like me and you didn't nail any of the previous 4 options, then there's only one place where your vote should be heading. If anyone could challenge Rocky for the Stubby, it's this guy. Hes been immense.
Loading ...
The Other Bits and Pieces
Now to the best part every week when people laugh with contempt at my score. 2074 for me… Hahaha… Haha… ha… *gun shot*.
With my season crumbling into an utter disaster, I've had the return of the EPL to keep me going. If you haven't heard of FPLaddicts before, a few guys from this site decided to kick off our own website dedicated to providing people with some knowledge for the most popular fantasy game in the world, Fantasy premier league (Or FPL). The Off-season can be a long and boring 6 months, why not have something to keep your fantasy addiction satisfied? And don't worry, we all started off with no idea about soccer as well. Don't listen to the diving haters *cough* Lindsay Thomas *cough*. We've built up a brilliant community who are all willing to help each other out, and many have come from DTTALK. They were all new to soccer just like most Australian's, but hesitantly gave it a shot. We've had some great results, with 2 Aussie blokes managing to get into the TOP 25 MANAGERS IN THE WORLD. That's out of around 3 million particpants if you were wondering. If you're interested, just come by and check us out. It's always a fun time to go head to head in a league with your mates, whether it be for cash or just bragging rights.
I've set-up a DTTALK league, solely for us AFL fanatics turned EPL enthusiasts. The league code is 3543-211186. Hope to see you there! The address is simply fpladdicts.com. Thanks for reading!