The Weekend Wash-Up – Round 18
I'm sure we could all get used to split rounds if they produce games of such quality, and DT scores of such magnitude!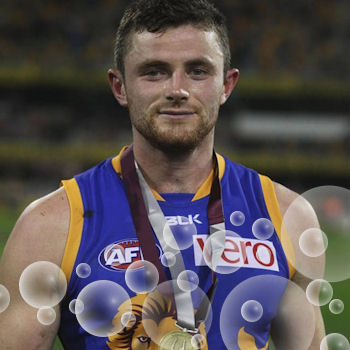 I'm sure we could all get used to split rounds if they produce games of such quality, and DT scores of such magnitude! With such massive numbers being posted, I will be taking a more statistical look at things, along with the usual banter. If you didn't crack 2400 don't worry, join the clan. This is the perfect place to drown your sorrows unless you didn't have Rocky, in which case it may be best if you skip the multiple tributes dedicated to him throughout the article. It's all about the winners this week, it's time for the weekend wash-up!
The Legends
Rockliff (190) – Everybody stand up and applaud. We have gone through some dark days this year with our beloved pig reaching retirement, who would have thought DTTALK's very own Tom Rockliff would've been the one to replace him? I said he could become the best DTer in the comp, but I don't think anybody expected an average of 130. He has always been a perfect DT specimen, never attracting the tight tags and always tackling like a machine. The way he sprints over when there's an out on the full, or how he kicks it to himself every time he kicks out from full back. Don't get me wrong, he's an incredible player and could one day win the brownlow, but it's like he's going out there and trying to maximise his DT score. It's beautiful. His second halves have been ridiculous this season, but I like to compare him to Michael Clarke. Pup was always a talent with the bat, but he would often make his way to 150 before imploding. Once he passed 170 for the first time, he went on to score a triple century. He then backed up with a further 3 double centuries after that. My point? Clarke realised that he could break through that ceiling. Rocky has done the same. It's like he's remembered there's a first half to play, there's even more in the tank than he realised. Not only did he smash out a personal best 172 two weeks ago, he's now gone a step further and pumped out a monster 190. I'm sure I don't need to remind you what comes next, surely it's only a matter of time. If Hanley (and Rich) can continue to attract the tags, anything is possible. Anyway, he looks like he'll even surpass the great Swan's season of 2012 on his way to becoming the first ever $700,000+ player in DT. Make sure you get on board now, sell everything!
STAT: His average of 129.8 is the second highest ever, behind Swan's 2012 season (133.6). His 4 round average of 155.25 suggests he could even surpass the great Dane. 
VERDICT: The novel aside, just get him in and whack the C on him.
Hanley (182) – By the last quarter the Brisbane Gold Coast game had become completely irrelevant, it literallytransformed into DT porn. That is the best description I have come up with for anything, and it was true. Watching Hanley and Rocky go head to head in the race for 50 touches was special. Onto Pearce's DT prospects, he's lost his consistency over the past few weeks, but who the hell needs consistency when you can rack up 45 disposals and 182 DT points?! That's a ridiculous score for a defender, and it wasn't a Brian Lake go and take 20 marks in your back 50 either. He was all over the ground running through the midfield, when he's allowed to run free he is now one of the most dangerous players in the comp.
STAT: Second highest score ever recorded by a defender (Lake number 1 with 192, Guerra third with 180)
VERDICT: Surely the tags will come for him now, even so we must consider getting on board this week before he's out of reach.
Simpson (120) – I was getting worried after his dip in form over the last month, however there's now no doubting that his price has bottomed out. If you're not on board, it would seem to be a wise piece of business to pick him up.
STAT: Most 120+ scores of any defender this season.
VERDICT: I'd be getting Simmo while he's cheap, he could be damaging during finals.
Riewoldt (164) – Roo has been a DT legend for almost a decade, yet on the weekend he still managed to post his highest career DT score. It had to be something pretty bloody special, and it was! 30 disposals, 16 marks and 4 goals capped off a remarkable day for the Saints. 
STAT: He hadn't even reached the ton since round 5 , nor had he passed 10 marks.
VERDICT: His BE will be extremely low, one for the risk takers who need to make up some ground. When he hits form, he goes big.
Armitage (121) – Believe it or not I actually strongly considered making a cash grab for this guy on the back of his 153 last week. Congratulations to those who did, his price will go through the ceiling. Too late now, previous averages of high 80's suggest he is now overpriced if anything.
STAT: He had passed 84 just once in his previous 8 games before his 153.
VERDICT: Missed the boat this week, I'd avoid him.
Johnson (145)– He has turned it on over the past few weeks, when we saw the fixtures read Bulldogs, Melbourne and GWS what did we expect?!
STAT: Third score of 130+ on the trot, he's back.
VERDICT: If you don't have him coming into finals, good luck.
Selwood (140) – We all know that Joel loves to finish off the season strong, perhaps he's just left it a few weeks later this year. His past month seems to suggest that he's a viable option going into finals.
STAT: 3 scores of 120+ in last 4 weeks (Since I traded him)
VERDICT: Could be a match winning POD come finals time. I'd get on board if the chance arose.
Carlisle (165) – Jesus! Bonber Thompson came under fire for persisting with carlisle up forward, how about the response?! He obviously knew something we didn't, now I understand why they call him buckets. 33 marks in 2 weeks ain't too bad.
STAT: First player to score consecutive 160's in recent history (Swan scored 165+159, 171+155)
VERDICT: Hindsight says he was a no brainer this week if we needed a D7, his BE will be low enough to tempt some again this week. If you have the cash, why not?
Macrae (129) – Some of us have really underestimated him after that patch of 80's, me included. Unfortunately I traded him at just the wrong time, like many others. Sincere congratulations if you held him all season, he truly has been a legend for us after starting out at a mere 330k.
STAT: Average of 107 in second year, highest I can find of any rookie (Barlow was mature age in his first season). He's also had 6 scores of 120+, matched by only Ablett, Rockliff, SJ, JPK and Heppell.
VERDICT: Legend! Great POD for the run home, consider him as a premium.
Priddis (147) Speaking of legends, I cannot express my love for this man. He loves the tough footy, which unfortunately isn't often suited to DT. He's proving that theory wrong with an outstanding season, scoring the third most points of any midfielder. Consistent.
STAT: 18 tackles is the most in a game behind Jude Bolton's unattainable 19 against WCE.
VERDICT: Seriously consider him for the run home, although you are paying a premium. I'm going to pass.
Zorko (136) – The magician was at it again on the weekend, when Zorks is breaking away from a contest I'm not sure there's a more dangerous player in the comp. If he could build a consistency to his game he will become a superstar.
STAT: Still not his highest DT score, he actually achieved 140+ twice in his incredible debut season.
VERDICT: I'll still be avoiding him, Brisbane won't play against witches hats every week.
S.Martin (122) – The question on everyone's lips has been when will he stop? That answer is looking like never. This is just getting ridiculous, Stephen Martin is averaging 108 guys. Just when you think he must be about to slow down, he kicks his 5 round average up to 111.2. I have no words…
STAT: Even though he's only played 7 games, he currently has the highest ever yearly average ever for a ruckman in DT  (107.9), just ahead of Coxy's 107.5 in 2011. Let's hope he doesn't knock the legend off top spot! If he keeps it up for 12 games though, you can't deny him.
VERDICT: There's nothing more I can say. Sometimes these things just happen, just enjoy the ride.
McGlynn (130) – He's certainly slid under the radar all season, and continues to do so leading up until finals. If you consider Martin to be a ruck, he's the second highest averaging forward below Harvey, actually averaging more than Dusty. It just goes to show how much the name means when it comes to trades.
STAT: That's his third score above 110 in a row, incredibly he hasn't gone under 78 since round 4.
VERDICT: Averaging 101 for the season, he could be the difference for you in your Grand Final. Tackling machine.
Sidebottom (126) – Lastly Steele has to get a mention after yet another classic display at the G. Even though the Pies are under performing, he's stepping up to the plate. He's killed it ever since returning from that suspension and must come under consideration for your final squads.
STAT: Gone under 94 once since round 2, averaged 120 since returning from suspension.
VERDICT: Consider. I rate him as a top 8 mid for sure.
The Losers
Hibberd (51) – Whilst we were blessed by most of our players this week, there was still a select few that couldn't deliver. Of those, Hibberd's score probably hurt the most. For the coaches that held him for 2 weeks (Me), I was not waiting for this pathetic effort. Now it's time to move him on anyway, and it stings.
STAT: First score under 70 for the season.
VERDICT: Trading seems like the smart move, but if he can return to anywhere near his best then it may be worth holding. I don't have much choice.
Sylvia (28) – For some reason his name bobbed up during pre-season and I can bet that somehow, somewhere, someone traded him into their team. Rest in peace. I couldn't actually get a picture of him playing as he hasn't yet been spotted out on the ground, they did find him at training one time.
STAT: Yet to score above 50 (Average 32.7).
VERDICT: Legitimate trash, he's probably played his last game of AFL.
Kelly (54) – Kelly had a day to forget against GWS, delivering his second score under 55 for the season. He does have a high ceiling for a defender, but the consistency needs work. Unfortunately he's not getting any younger.
STAT: That makes his fourth score of 70 or under for the season, putting him on the brink of the top 6 defenders.
VERDICT: You have to make a call on him now at his inflated price, if you don't have Mitchell then that seems a smart trade.
Goddard (62) – After coming back from suspension with a bang, it seems my fears with Goddard were right. I didn't see the game, but I presume this score was due to a tag? If not, he's had an absolute shocker. That makes three in a row.
STAT: He's now had 3 weeks in a row without a ton.
VERDICT: You can't let things drift at this time of year, it might be time for BJ to go. He does have the ceiling to make a difference during finals however.
Zaharakis (47) – Oh boy. If you were a Zaharakis owner this week, you would have been comfortable with your POD, and have every reason to look forward to yet another ton. Instead what you got what a knife to the back, this would've hurt a few.
STAT: First score under 70 for the year, only the third time he's failed to reach the ton since round 8 (One was 98).
VERDICT: I think you have to persist, but this will bring his price back down to an attainable level, so he comes onto everyone's radar.
Liberatore (76) – If you dropped Ablett to Libba, you would have been hoping for more than this. Consider that his young team mate Macrae has scored 120 more points over the past 2 weeks, and the regret is real. He needs a lift before finals.
STAT: That's his 7th score under 90 for the season, not what you want from a premium midfielder.
VERDICT: He's not reliable, and at that price I'd start looking elsewhere.
Cotchin (54) – I was at the game in the wet, and to say it wasn't great conditions is an understatement. However Priddis proved that hard work paid off, do we need to question the Tiger's skippers endeavour? Considering he still outworked most of the Eagles midfield, probably not. Even so this hurt many teams in such a high scoring round.
STAT: That's his third lowest score since 2010, the other 2 coming in Round 21 and 22 last season. So much for finishing the season off strong?
VERDICT: This will kill his price, you need to make a call on him this week. I'd be waving goodbye.
Bennell (45) – Harley popped up as a POD up forward after averaging 95 in his first few games on return from an injury. I hope to god nobody made that plunge, as he's capitulated in the past 2 weeks.
STAT: Average of just 50 over the past 2 rounds.
VERDICT: Get rid.
Malceski (56) – His form has slipped under most of our radars, mine included. He had actually averaged over 100 for the last 10 weeks, unfortunately his run ended here. Just be thankful this came before finals!
STAT: Malceski previously had just one score under 87 since Round 8.
VERDICT: Stick to your guns, back him in.
Suckling (67) – Finally I just want to get this off my chest. Suckers you've been brilliant for your price tag, but please mate. I've been under the hammer over the past few weeks, and all I asked for was just one good performance. Nope, he's been consistently sh*t ever since I should have dumped him.
STAT: Just one score over 70 in past 5 games.
VERDICT: I'm the only person still to own him, but finally he's gone. I hope no one still has Birchall.
The Talking Point
What else? Tyrone Vickery. I need to control myself here as to not say anything stupid, but seriously… We all know he's a spud, now he's a low life spud? I know he's come out and apologised, and I'm sure that's not in his nature… But he came out and king hit a legend of the game, knocking him out cold. What do you expect to happen? He was honestly lucky to get out of the ground with nothing more than some abuse from the spectators, I can personally tell you the atmosphere was not a good one. Please spare me the argument that it wasn't intentional. Cox had given him a cheeky elbow, and it was clear retaliation. Spin it whichever way you want, he swung his arm in anger and clean up Coxy's jaw with his fist, knocking him out of the game. It's lucky things weren't worse. Whether he meant to cause that much damage is completely irrelevant, you take resposibility for your actions. If a guy hits his head on the pavement after you punch him, you didn't mean it but you take full responsibility. The same action should be taken here, if Vickery gets off with reckless and plays again this season I am done. Now he's got to go and work on his football, let's hope for his sake he comes out a better player. If not he can take over his Dad's role as boxing coach.
This Game Sh*ts Me 
Honestly not much sh*ts me this week. I managed a pretty average score and Hibbo's efforts weren't brilliant, but I've given up hope after the trade fiasco a couple of weeks ago. Now that I'm not caring, I can sit back and take a wider view of some of the comments coaches make. Let's give it up for all the "Geniuses" who ignored the loophole because they knew Rocky was going to score 190. GIVE ME A SPELL. "I knew Rocky was going huge". That's great, those that loopholed SJ against GWS and bagged a handy 145 points were pretty smart too. They got unlucky. You got lucky. I had Rocky captain and knew he was capable of something huge, but I was hoping for a 150 at best. Just look at that 380 points and smile. Don't give yourself a bloody knighthood! And that's why this game sh*ts me.
I'm going to save us some time here. I apologise to all Hanley owners who were stoked with his 182, and how a defender manages to score 182 and miss out is a joke in itself. But when a captaincy differential knocks up 190, let alone a favourite son, he's walking home with a golden stubby in his hand. Let's give it to him for the season while we're at it, no ridiculous fairest player calculations that the AFL like to make (tongue in cheek guys). We'll have a vote on it at seasons end, but I'm willing to give him an early shout. What a performance!
The Other Bits and Pieces
I scored in the vicinity of 2300, not that anyone would care. Why would they. Anyway DT finals are just around the corner, kicking off in just two weeks. Rejuvenate your squads, you're going to need to be ahead of the ball game. Thanks for reading!
For those of you who don't know, I run a fantasy premier league website over at fpladdicts. We're steadily building a great community with plenty of DTTALK members joining us over the years. If you're new to the site, or just want to give FPL a go, come over and check us out! It's great fun to make a league with a few mates in what is probably the best organised fantasy game going around. If you need something to get you through the off-season, this is it! Hope to see you there.
If you enjoy seeing me rage and want a punching bag when sh*t goes tits up, follow me on twitter @MattCraigDT. My views are honest, mostly helpful and occasionally entertaining! Hit me up with your weekly Golden Stubby nominations, and mainly what gave you the sh*ts! I value everyone's opinion