Calvin's Captains – Rd. 17
Need a captain do ya? How's the… 'I always lock Gaz or Rocky in each week and don't even bother reading Calvin's Captains treating ya?'… ha ha arrgggg, ok ok… stop listening to me rubbish on and check out the master piece this week.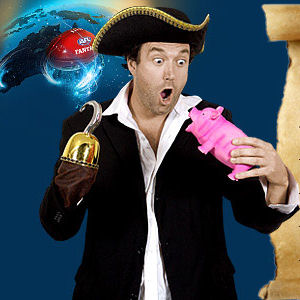 Wowzers! What a week it has been and I have a feeling that things may just get a little worse when teams arrrrr released.
There isn't many things you can control though, but picking a captain IS something you can.
Check out my full Calvin's Captains article for round 17 over at afl.com.au.
Good luck this week and make sure you follow me on twitter for more info and tips!
Something different here before I depart. People often ask me about the 'range' a player is capable of scoring for a given week. So let me have a crack at what I think my top 5 can achieve.
Pendlebury – Anything between 105 and 130 is his range. Predicting: 126pts
Johnson – Anything between 75 and 155 is his range. Predicting: 121pts
Barlow – Anything between 95 and 135 is his range. Predicting: 118pts
Liberatore – Anything between 80 and 130 is his range. Predicting: 116pts
Ellis – Anything between 70 and 120 is his range. Predicting: 110pts
Cut and paste yours predictions like I have below. We all have a crystal ball after all.
Loading ...