Daniel's Dilemma: DPP Delights
The dilemma we are faced with this week is which of the new Dual Position players we get in this round. A few were announced on the podcast last night which should give coaches something to think about as you plan your trades for this week.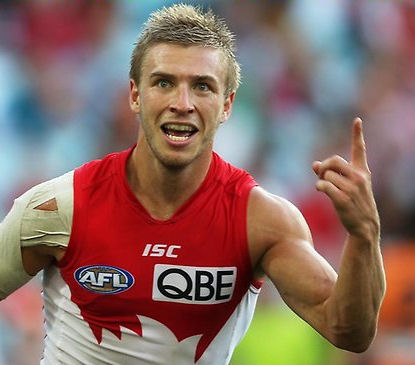 Welcome back to Daniel's Dilemma! Another week, another dilemma though this round we could sit back and celebrate the hours of hard work and research that we applied at the start of the season, to gloat at the score that some of us achieved!
With the fantasy gods consistently throwing our back towards the wall in previous weeks, we could thank our lucky stars that our premiums and POD's delivered us impressive scores.
Gary Ablett silenced the doubters with an inspiring 157 points in tough conditions at Aurora Stadium on Saturday, with coaches hopefully putting the 'C' on him as he racked up 45 disposals against a tough Hawthorn outfit. Stephen Hill was also one of the highest scoring players this round with 140 points, as Fremantle edged past West Coast in 7 point thriller at Subiaco.
Many coaches found themselves hovering around 2300 points this round, which inevitably could decide whether they rise up the rankings or slip down the ladder as the season rapidly approaches to an end.
The dilemma this week though is the new Dual Position players that were announced last night on the podcast, which should give coaches something to think about as you plan your trades for this week.
Among the mentioned players were options that we should seriously consider, as selecting these stars could enable you to take advantage of the possible weaknesses in your side.
Kieran Jack ($534,352) has now been repositioned as a FWD/MID, with coaches already rallying together to introduce Jack into their forward lines. The Swans star becomes relevant as a choice due to the poor scores that our already existing players are producing.
Jack has been in stellar form throughout the season and has been unlucky not to be mentioned in Calvin's Captains on numerous occasions, though reports have suggested that the fortunes of the midfielder may change this week.
He also managed to string together 8 consecutive tons and comes across West Coast and Carlton in the next two weeks, which suggests that his rich vein in form may continue.
Overshadowed in the midfield by the likes of Rockliff, Swan, Ablett etc. his move into the forward line could potentially boost the interest in owners and give you the edge needed to break away from the pack before it's too late.
David Zaharakis ($539,318) has also been granted a move into the forward line, which gives you another angle of attack as you decide how to take advantage of the new DPP players.
Already considered for a midfield spot alongside some of the greats of fantasy football, this positional move should enhance the chances of Zaharakis lining up in your forward line as a potential point of difference.
He may have began the season shakily, but Zaharakis has found his true form recently recording some huge scores as Essendon desperately try to keep in touch with the top 8 as the seasons begins to conclude.
However, Essendon are faced with a tough draw in Collingwood, Port Adelaide and Western Bulldogs and finding the footy may be a problem for Zaharakis as he tries to maintain his impressive form.
Though the above players may seem like the obvious options, Mitch Duncan ($479,657) represents great value and form recording 3 consecutive tons recently. The Geelong Midfielder had 22 disposals (15 kicks and 7 handballs), 10 marks, 4 tackles and 2 goals in Geelong's Rd 15 9-pt win over Essendon at Etihad Stadium.
Fortunately, this isn't the only surprising stat that could have you rushing to trade in this gun before Friday lockout.
Geelong have Western Bulldogs, Melbourne and GWS which have been notorious to conceding numerous amounts of DT points thus far and Duncan could his value sky rocket if he continues to produce the numbers he is at the moment.
Having the opportunity to select players in a different position doesn't happen as often as we may like. Fortunately, we have some players that could make a real difference to our sides if we choose to take a risk and pick these stars.
As we reflect upon a season that was, we may be the only ones to blame for not exceeding our initial expectation at the start of the season. Clicking that trade button could improve your forwards that may have been causing havoc so far this season, while putting yourself in a good position come finals time.
Loading ...
If you are too lazy to listen to the podcast, The Traders confirmed that Kieren Jack, Harley Bennell, Mitch Duncan and David Zaharakis will be FWD/MIDs. Nick Dal Santo will gain DEF status. They also announced that Joel Selwood, Dane Swan and Gary Ablett will NOT be getting DPP. The full list of 18 dual position players will be published over at AFL.com.au on Thursday morning.