AFL Fantasy Match Day Preview Rd 11
So here we are, back again with the Match Day Preview after a short hiatus and we are looking at three games to get right this weekend for a shot at the $250 and the AFL Live pass.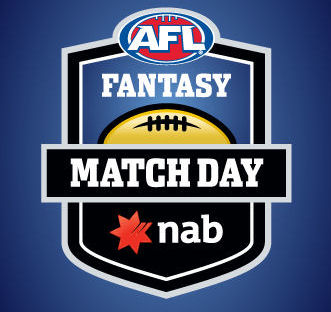 So here we are, back again with the Match Day Preview after a short hiatus (due to unavoidable circumstances) and we are looking at three games to get right this weekend for a shot at the $250 and the  AFL Live pass. I guess we are learning as we go along how hard it is to get the Match Day combination right but every week we get another crack so don't throw the towel in just yet ! Here are my picks for the week and if you've got any other inside info or guys I might have overlooked throw it in the comments. As always… may the footy gods shine in your favour.
Should be a cracker of a game and Geelong will be looking to put their foot down in the second half of the season but the Sydney outfit has recovered from their shaky start to return to premiership contention conversations. I think the Cats are better poised to negate the big four forward line of the Swans than most clubs are but at home on the SCG I believe the Swans will still get it done. Probably game of the round in my mind and really it could go either way. Weather may play a factor too and if the rain does come it probably suits Geelong more than Sydney.
Steve Johnson has been destroying it this year but has had to endure an extended break recently as a result of the bye and a suspension incurred, so has only played once in the last 3 weeks. That game was his worst performance of the year to date (just 56 points) and his massive breakeven of 171 will be keeping classic coaches away for another week or so yet. Despite all of this he should be looked at for this match day round. Johnson has a very handy record of 132, 107, 99, and 86 against the Swans from his last four and is still the 3rd highest averaging player this year (117). 107 at the venue last time around and I'm sure he'll be wanting a big performance.
Jarrod McVeigh has been solid all year and his record against the Cats is solid as well (94, 99, 113, 59). McVeigh struggled last game with only 68 points against Essendon and isn't an automatic lock this week with the likes of James Kelly and Jimmy Bartel available for selection in the backline but being that it's at the SCG, where McVeigh averages 98, he will probably still get a run.
Josh Kennedy and Joel Selwood will battle it out for my other midfield slot as Johnson will more than likely take the first. Kennedy's past record in these games (90, 59, 98, 76) isn't quite as good as Selwood's (110, 123, 101, 100) but Kennedy's last three round average is up to a massive 131.33. Really tough call here… I'm going to say that Guthrie will go to Kennedy and that should make things a little harder for him but Selwood has been a little down on his usual form recently too. Urgh! Flip a coin maybe … but you can't go past current form so my suggestion is Kennedy… just.
Jimmy Bartell killed it last week for a huge 155 points! That alone is probably good enough to get another run this week. But consider his record of 84, 66, 102 and 111 against Sydney in his last four, avg of 106 this year and last score at the SCG of 66 before you put the stamp on him.
Franklin, Tippet and Parker are our best forward line options this week but all have shown pretty poor performances against the Cats in recent times. Parker and Franklin are the inform players here with Parker throwing up 97,121 and 119 in his last three this season and Franklin giving us 106 and 115 in his last 2. Tom Hawkins gave us 100 last round but hasn't enjoyed playing against the Swans at the SCG in the past so it's a pass on the Tomahawk.
Hamish McIntosh (avg 75.3) should get the job done in the ruck for us and has been is good form leading in (89 and 92 in his last 2). Derickx has been ok but his low average (51.8)suggests he has a fair way to go before finding himself picked for Match Day.
Captain: Josh Kennedy
Collingwood should go to town on the Saints and I can't come up with a scenario where this isn't the case. Collingwood have too many quality midfielders and too much depth for the Saints and if they can keep it within 4 goals then it will be a well fought effort. Collingwood by 30.
Nick Riewoldt has been slowing as the season has moved on and has found himself suffering a huge price drop in classic and a current three game average of just 67. His record against the Pies is neither great nor deplorable with 117, 74, 62 and 74 from his last 4. Since I just can't justify getting on Cloke at the moment and next to no other real forward contenders from either team in this game (outside of Elliot, read below) I will be backing the champion Saint to get back to form.
Leigh Montagna is another one who has slowed in the last two weeks with scores of just 91 and 53, well down on his 151, 158 and 135 the three weeks prior. 106, 99 and 132 in his last three against the Pies is very respectable and Joey is probably deserved of a spot in your team but with the Macaffer tag looming and Pendles, Swan and Beams to choose from in the midfield you really need to believe that the Saints can take it to the Pies for at least 3 quarters to let him in. If it wasn't for Macaffer's new found tagging ability this year I would have had him locked in but now I'm not so sure.
Again we have the Pendles/Beams/Swan conundrum.
Scott Pendlebury is back in the match day frame this weekend with his good run in recent weeks (101 and 119 in his last 2 games) and a very solid scoresheet against St Kilda (121, 92, 107 and 129 from his last 4). Really you could throw a blanket over Pendles, Dane Swan and Dayne Beams as all three have had good results against the Saints in the past (Swan – 109, 120, 137, 83 and Beams 119, 113) but current form suggests that that Pendles and Beams should get the nod in the midfield with Swans inconsistency haunting him a little this year. None of them have any problems with the venue and I think all three will top the 100 mark. The question is who will take control? For me its Beams and he will get my (C) followed closely by Pendlebury.
Jamie Elliot's poor history against the Saints is no concern for me here (56 and 84 in his last 2) as the young man is enjoying somewhat of a breakout season. He is our next highest averaging forward (after Reiwoldt) at 87 and has been peppering +100's over his meals every few weeks. He's due for another one and I am confident he will have a good run at it this week.
Heritier Lumumba is playing at his favourite venue this week (Etihad) where he is averaging 101 from his last 4 games. Lumumbar gave us 125 in his last game against the Saints (also at Etihad) but has had a pretty average history prior to that (63, 86 & 36). Lumumbar is not the greatest of fantasy backs but with Sean Dempster and rookie sensation Tom Langdon our other scoring options Lumumbar gets my first defence spot.
Brodie Grundy has been steadily improving over the course of the year but has failed to produce scores that catch the eye. On the other hand we have Billy Longer who has been given only four opportunities to make a mark this season and hasn't really been overly competitive outside of his 88 against Carlton in round 8. I think this will be a really tight battle even if its a fairly low scoring one but will be going with Grundy in the hope that he has learned a thing or two during his hit-outs with some of the games better ruckmen.  Grundy has the higher average of the two (65 vs 64) but only just and they both share a high score of 88 so far this year. If you can split them please throw your reasoning in the comments because I can't.
Captain: Beams
At the start of the season we probably all expected this game to be a top eight battle or close to it. Instead we are looking at 11th vs 13th. Richmond are still confident they can make the eight while Essendon's season isn't over yet but a win this weekend is very important for both clubs. If Richmond loose (which I think they will) you can just about nail down their coffin. Should be a red hot game with seasons on the line… we hope.
Brent Stanton has frustrated me this year as I have put him in my classic team twice so far based on his previous outputs against certain teams just to watch him seemingly run away from the ball in both of those games! So I promised myself I wouldn't go there again and I will be sticking to my guns this time round but… his record against Richmond has been pretty scary. 149, 144, 61 and 124 in his last four make him the highest scoring player in these matchups… by a lot! So unless you have made yourself a similar silly promise I'd consider slotting him in.
Jobe Watson is picking up speed again after an underwhelming run in rounds 4 through 7. Back on track, he has given us 116 and 149 in his last two games and should be well rested and ready to get in the thick of it this weekend. 74, 122, 76 and 134 against the Tigers in his last four shows he is a bit up and down against them but if we follow the pattern he is due for a good day and I have confidence he will 100 up this weekend with the potential for a very big score.
Trent Cotchin has a great record against the Bombers, only falling below 100 once from his last 4 (100, 99, 145 and 143). He has been consistent recently sporting a three game average of 101 but has failed to really break out since round 5. There has been a lot of talk about Cotchin increasing his on field aggression in the future and I'm sure he'll be fired up about it this weekend so if you don't want to risk Stanton then Cotchin is your second man in the midfield.
Michael Hibberd has the best record of any defensive player in these games in recent history (104, 113 & 67) and is the highest averaging defender so far this season playing in this game (95.7). Cale hooker is the next best option with an average so far of 91.89 but has struggled in recent weeks only producing 89 against the Lions and 47 against the swans. Then we scroll way down to Ricky Pettard and his average of 85.4. So with 7 scores of 90 or above this year and a lowest score of 79 Hibberd is far and away my first defender picked.
Dustin Martin had a productive game last week (111) and has steadied his ship to have a three round average of 106. Decent scores against the Dons in past of 115, 81, 119 & 82 help his case this week and his increased tank this year has helped him to avoid any dreadful performances. I am a big fan of the mid/fwds and Martin is one of my favourites.
Paul Chapman has enjoyed some time off to rest the body (albeit unrequested time off) but will be back fresh and firing again. My classic team has really missed Chappy and I can't wait to have him back in this week. Only one score under 90 all year with 4 +100's from 8 games. Lock him in !
Patrick Ryder is  the best ruckmen available in this game and has been in fine form with a last 5 game and 3 game average of 100. Ryder's output against the Tigers has been ok without being dominant (61, 91, & 90). Ivan Maric may be back but I wouldn't expect him to be at his best for a few games yet.
Captain: Stanton or Watson