The Weekend Wash-Up – Round 10
You'd be forgiven for thinking we've boxed our way into the twelve round, yet we're not even halfway through the season! The byes are over. I repeat, the byes are over! Matt takes a look at the Weekend Wash-Up.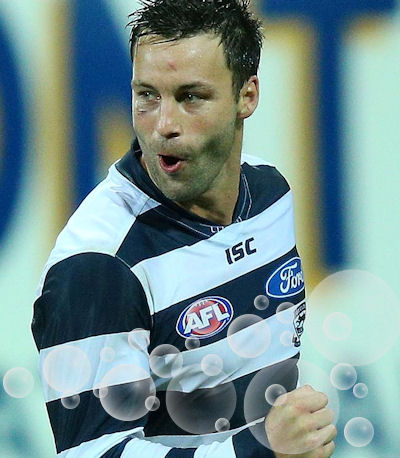 You'd be forgiven for thinking we've boxed our way into the twelve round, yet we're not even halfway through the season! The byes are over. I repeat, the byes are over! In the words of Precious Little, praise the lord! It's time to sweep through the mess that has been left in the wake of the past 3 weeks. It's time to take a look at the weekend wash-up.
The Legends
Bartel (155) – I got this one horribly wrong. He'd been on the decline for the past 3 seasons and seemed to be reduced to lock down roles. One score under 89, a season average of 106 and a monstrous 155 this week says Jimmy is back. You'll be paying a premium for him, but you'll be buying the year's second highest scoring defender. VERDICT: I shouldn't need to say much more, Jimmy is a champ. Get him in ASAP.
Kelly (131) – I was all over him last week, however I didn't see the massive 131 coming. SJ's indiscretion meant there was a spot to fill in midfield, Kelly and Bartel did not disappoint. He won't score this well consistently and I still don't think he'll average 100. But he's certainly a bargain. VERDICT: Top 6 defender.
Greenwood (146) – I suppose you could do worse in the midprice range, however surely his scores aren't worth chasing. Will often be used as the Roos main tagger, however he ran loose for most of the game with Selwood spending time up forward. VERDICT: I'd stay away, will be inconsistent.
Riewoldt (156) – We all know he can play, it was great to see him answer his doubters with a big bag. On a sidenote I don't care how many talls GWS have out, the way opposition key forwards are marking the ball under no pressure is inexcusable. Look out for Gunston and Roughead to go huge this week. VERDICT: Stay away from Jack, I wouldn't grab him for a short term price hike.
Ellis (127) – Ellis has returned to form in style with a 5 round average of 104. He is tempting, but still seems like a bit of a front runner. He's averaged 105 in Richmond's 3 wins, pity there's only been 3 of them. VERDICT: His price had bottomed out at 380k, I wouldn't go paying over 450k for his services.
Priddis (137) – No he's not DT relevant, but you just have to love the way he goes about it. He absolutely torched the Pies for 3 quarters on Saturday, his 35 disposals almost won the Eagles the game. VERDICT: Just wait for him to sub off concussed, then pick him up cheap later!
Pendlebury (119) – His final quarter was the difference between the two sides, Pendles is a champ in every sense of the word. Well done to those who captained him. VERDICT: Ever reliable.
Cox (113) – Picking premium rucks hasn't been easy this year, so his performance will have brought smiles to many who have no choice but to hold him for now. VERDICT: An average of 92 ain't too shabby.
Lewis (136) – Once again his DT relevance is minimal, but the work he does for his team is superb. With Mitchell out Lewis is elevating his game to elite levels. VERDICT: Certainly a legend.
Hallahan (95) – Those who took the punt on Hallahan are being rewarded with some superb performances for a player at his price. He was one of the Hawks best and should continue to get games with Mitchell out. VERDICT: He'll make some serious cash. M8? Not so sure.
Griffen (115) – The attack dog was on form against the Gold Coast, but it should have been expected with the Suns happy to go head to head in midfield. The way it should be! I still don't like his reliance on tackles and he runs into Crowley next week. VERDICT: I would be steering clear.
Dahlhaus (107) – Dahlhaus did not disappoint his new owners with a solid ton. Without doubt my best pick of the season, he's cementing himself as a clear top 6 forward. VERDICT:  Can't be ignored any longer.
Simpson (143) – Finally I finish off with a true DT legend. He has scores consecutive scores of 143 and 145. He's a defender. He's averaging 105. Need I say anymore? VERDICT: Bring back the beard. Gun.
The Losers
Bews (38) – The bubble has burst after one game. Not sure how long he will last in the Geelong side, sit him at D8. VERDICT: Consider him this week as a cash grab only.
Mumford (50) – If there's anyone out there who held him with limited trades, put the shovel away. He'll work his way back into it. For the rest of us, he will be cheap in a few weeks time. VERDICT: Keep an eye on his progress.
Langford (55) – He's no loser that's for sure, however his job is pretty much done. Look to ship him out over the next 2 weeks. VERDICT: His time is up, thank him for his services on the way out.
Ablett (78) – DRAMA! Ignoring his brownlow chances for now, his 78 was not what his captaincy suitors were after! He'll be back in a big way next week. VERDICT: No need.
Cameron (37) – Don't get it twisted, this is all we can expect from Cameron. He's a perfect cash grab to throw into F8. Should only be used as back-up. VERDICT: Hopefully he can maintain his spot to at least provide us some sort of coverage.
Walker (58) – He looked very rusty out there against the Blues, he grassed too many +6's for my liking. If he can start clunking those marks he'll be great value, I'm still on the fence. VERDICT: Great value if he can manage an 80 average. I think he can.
Murphy (72) – Hopefully you made the early call and chopped Murph at his peak pre-bye. He's not consistent enough to claim premium status. VERDICT:  If it was me, I'd have sold him 2 weeks ago. Nothing has changed.
Shaw (51) – It's still early days, however the Heath Shaw trade is not exactly working out as GWS would've hoped. If only they had played Dream Team, they'd know exactly what to expect. VERDICT: Forget you ever read his name.
Ward (63) – His tendency to randomly pump out absolute howlers is the only thing holding him back from becoming a premium. Unfortunately there's a heap in the same boat. VERDICT: The costly side of having a POD. Sell.
Cloke (42) How much is this guy being paid again? Let's hope David Cloke pipes down, his son is playing like a pleb. VERDICT:  Just when you think he has bottomed out…
Talking Point
I can look no further than Ablett's errant elbow that's landed him in a world of bother. He had a nightmare of a time against Picken and unsurprisingly, he snapped. See the incident here. The MRP has been an inconsistent rabble this season, who knows how Gazza will come away from his game of MRP Lotto. Fact is the fairest and best player by a country mile may not end up winning the award for being the fairest and best player. That statement sums up the AFL at the moment, utter confusion. Let's pray he gets off, however they will be careful not to go easy on him due to the name. Who knows.
This Game Sh*ts Me
For once, I'm having a tough time writing about what gave me the sh*ts during the week. Eagles aside, I had a solid weekend. However there was one factor of the game that caught my eye. Why is it when you're in desperate need of a solid back rookie, 2 or 3 pop up elsewhere. Last week I was on the desperate hunt for a forward, only for Bews to shine a week early. You can plan all you like, the game will never let things fall your way. And that's why this game sh*ts me.

Dangerfield brought home the stubby last weekend ahead of Gaz, but both were well down this Round! We have a player trying to become the first man to win consecutive stubbies this week, and you wouldn't bet against him…
Bartel – Just a lazy 155 points this week for the only man who can make long sleeves look great. I was totally wrong about him this season and I'm paying the price, a lock for those who have him.
Kelly – He was immense for his new owners, presuming he was only picked up over the past 2 weeks. Well worth a vote for those who took the plunge on his DPP move.
Simpson – Simpson's second consecutive score of over 140 should guarantee him a stubby at the best of times, forget about him being a defender!!! Going past the point of must have to a season maker or breaker, well worth your numerous votes.
Riewoldt – Finally Jack gets a nomination for bagging 11, it seems he still knows where the big sticks are. Gunston has his boots ready for filling.
Yes I'm only nominating 4 this week, that's how bad things got! Realistically it's a two horse race. Who will get your vote?
Loading ...
The Other Bits and Pieces
You can probably tell I'm in a lighter mood this week, and for good reason. A big score of 1827 pushed my ranking to around 2000, still room for improvement but it's a start. I'll be honest I really chased points this week, I couldn't carry on pushing out scores like a peanut. Expect me to thud back to Earth big time this week! If you didn't fare so well, feel free to vent in the comments below. There's plenty of footy to look forward to next week, a whole 9 games of it!
If you enjoy seeing me rage and want a punching bag when sh*t goes tits up, follow me on twitter@MattCraigDT. My views are honest, mostly helpful and occasionally entertaining! Hit me up with your weekly Golden Stubby nominations, and mainly what gave you the sh*ts! I value everyone's opinion