AFL Fantasy Match Day Preview Rnd 7
Cubbo is back again with the Match day preview. Carlton vs Collingwood and Essendon Vs Western Bulldogs is a pretty decent Match Day fixture set for this round and after the drawn out easter break and emotion of ANZAC day we can breifly return some sort of normality again before the bye rounds give us all the "you know whats" next week. So let's look at the numbers…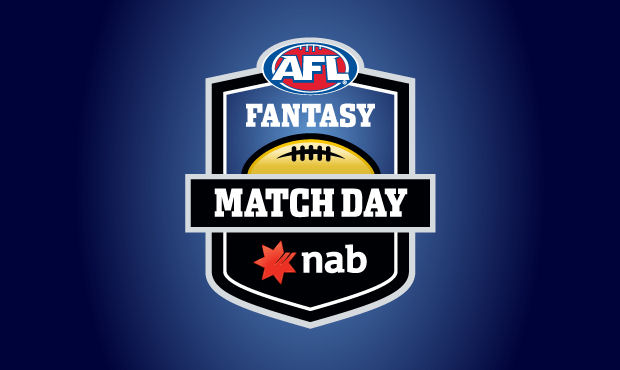 I'm running out of ideas for introductions to this article so we will keep it brief this week.Carlton vs Collingwood and Essendon Vs Western Bulldogs is a pretty decent fixture set for this round and after the drawn out easter break and emotion of ANZAC day we can briefly return to some sort of normality again before the bye rounds give us all the s#!t's next week. So enjoy it while it lasts. Anyway .. let's get stuck into it!
Calton Vs Collingwood @ MCG
One of the longstanding rivalries in footy has become less of a focus over the last decade but the players (and fans) are all still well aware of their epic battles in generations gone by and will be looking to take the field with the passion and hardness of their respective alumni. There are few questions to be answered in this match up such as … "Can Murphy stand up among the Pies midfield?", "Can Cloke get back in form?" and "Can the Blues keep winning against the stronger teams?". I think … probably not, no and no but It will be interesting to watch and truthfully (I can't belive I'm going to say this but…) I'd love those answers to be yes,yes and yes for the good of the competition. Really I can't see how the blues can get the job done tho unless guys like Gibbs, McLean, and Thomas really stand up and produce to support the far too few year-long contributors in Walker, Simpson and Murphy. Waite would also need to be at his best and provide a genuine target up forward. But enough of that … lets look at your options!
Marc Murphy (Mid) has been on fire in recent weeks putting up 2 +140 scores in as many games. So you have to think he is in contention for a midfield slot this weekend but I am not so sure. Coming up against a Collingwood midfield full of stars in great form won't be an easy task. Add to that the extra attention Murphy will receive from Macaffer and I think we might see Murphy struggle a bit. He has worked his way to a 109 average this year but his last decent output against the Pies was three games back (139) and since then put up 68 and 84 against them.
Dayne Beams (Mid) is fast becoming a week in week out lock again. Bringing his own football to games and just picking up touches as he pleases. 136 again last week with his average at 120 this year and I think we can just dispose of his 78 and 93 against Carlton since 2011 and lock him in. MCG average of 105 and he should add to that this weekend. 120+ Lock!
Dane Swan (Mid)… Back in form, Lock him in! 122 last week with an ever-increasing average of 104 and take a look at his record against Carlton! 163,117,105 and 109 makes him the most dominant player across these games since 2011. MCG average of 118 and everything points to another Swan song.
Kade Simpson (Def) has been going about his business in solid fashion this year despite the up and down season of the Blues. Simpson had 105 last week and is averaging 95 so far this year and has been a good backline pick through most of the season thus far. His record against the Pies is not as good tho with just 75, 71 and 46 to his name in the past 3. I think a lot depends on Simpson's performance this week and if his scores are not up to scratch then the Blues are going to find it very difficult to get up. It's a matter of backing his character and resilience and as I am hoping this will be a close game I'm going to give him a run.
Jamie Elliot (Fwd) is quickly becoming one of the best small forwards in the game. His work rate is great and his courage and hunger for the ball often brings him into the game when the Pies need it most. 96 last week was probably a B+ for him and I think that's about where he will end up this week. Averaging 88 so far this year, so he isn't tearing the house down week in week out just yet but is definitely in contention for a forward spot in your team. 74,125 and 43 from his last 3 against the Blues, shows he can go big but also highlights his inconsistency in years gone by. Less unpredictable than our other forward options tho.
Andrew Walker (Def) has been another solid contributor without really showing us his best up to this point. Walker has improved as the season has gone on and has worked his way to a last 3 game average of 96. 92 last week with 106 the week before, he is starting to find form and has upped his season average to 86. With previous scores against Collingwood of 83 and 64 recently and a venue average of 88 he is not the first guy we pick this week but may just be the 2nd to last.
Jarrod Waite (Fwd) and Mitch Robinson (Fwd/Mid) are our other two forward options for this game but neither is overly impressive in terms of fantasy output this year with averages of 75 and 76 respectively. I'll be looking to Waite as I think his scoring potential is a bit higher than Robinson's this year as Robinson's highest score so far has been just 86. Waite had a 108 against the Pies 2 games back and a 97 last week… enough to get his nose in front. Robinson's best footy is not what we are seeing from him currently.
Robert Warnock v Brodie Grundy (Ruc) is another tough battle as neither has really beaten any of their direct opponents so far this year. Grundy improved last week but was outscored by Ryder and again gave away too many free kicks but will probably work his way into my team as I have no faith in Warnock… at all.
Travis Cloke (Fwd) may go big but I won't be touching him again for the time being. I'll give you the stats for those who are still happy to ride his rollercoaster but I'll be looking elsewhere to spend my ride tickets. 101, 69, 88 and 58 vs the Blues in his past 4 with a venue average of 97 and season average of just 59 closes the door on Cloke for me for the time being.
Captains
1) Beams
2) Swan
Essendon Vs Bulldogs @ Etihad
Essendon have now lost three in a row and things are starting to slip drastically while the Dogs promise has turned to disappointment as a failure to produce further wins has them sitting at 2 and 4 also. It's do or die for both teams here you would have to think as coming back from a potential 2 and 5 record to make finals is a massive task. Both clubs do have an easing draw over the next month but will need this weeks win to really have a chance of reviving their season. I think the experience of guys like Stanton, Heppel, Watson, Chappy and Goddard (should be back this week) will be the difference in the end and the Don's should run out winners… but god help them if they don't!
Brent Stanton (Mid) has been running hot after a mediocre start to the season. 143 week last brings his average up to 116 for the year. Stanton hasn't scored under 100 in any of his last 4 hit-outs against the Doggies with scores of 107,111,153 and 138. His venue average is 101 and with Watson likely to draw the lion's share of the defensive midfield attention he will be my go to captain this week.
Mathew Boyd (Mid) ye ol faithful. Boyd has been a safety net for many fantasy coaches over the years seeming to be one of the most reliable +100 players going around. This year has been no exception with only 1 game under 100 (87 vs North Melbourne). Boyd put up 107 last week and is again sporting a +100 average (110) with a decent history against the Bombers (132,115 and 85 from his last three). A venue average of 109 and still the power house of the Dogs midfield you would be silly not to at least consider him.
Jobe Watson (Mid) is going to get a soft pass again this week as he was last week. I said last week that Watson would be limited to a low 100's score at best at I'm happy to say my pass on him was justified as he was held to just 92. That's 4 sub 100's in as many weeks for Jobe and this has brought his average crashing back to earth to sit at 104. He has had some big games against the dogs in the past tho recording 126, 97 and 135 from his last 3 and the Dogs don't have a pure tagger to really lock him down but I am sure someone will be given the job anyway and with Boyd and Stanton in good form and Heppel and Macrae carving it up there are better options for us.
Jack Macrae (Mid) has been just awesome this year. I love this kid and many coaches will have reaped his rewards in classic this season. 4 scores over 100 with 2 in the 80's but I'm sad to say despite holding the highest average at the club (111) he might not make my match day line-up this week. No real history against the Bombers to speak of and his 89 last week might just be a sign that other clubs are becoming aware of his potential to cause damage. Look, I still might just pull the trigger on him at the last-minute as he is one of those players that make you rethink your strategy late on a Friday afternoon. His numbers this year are definitely good enough and he has shown he can go big. All I can think of at this point is watching him go head to head with Heppel which would be great, but seems unlikely as it would be to the detriment of both clubs.
Dyson Heppel (Mid) is in the same boat as Macrae. 119 last week with an average of 112 so far this season but Heppel's previous hit-outs against the Dogs worry me a bit as 80, 68 and 76 are not huge scores. Having said that, this year's numbers put him in contention for a spot without doubt and he is also a guy that makes you doubt your picks right up until lockout. A clean and easy 129 last week with an average of 112 and the potential to go big all weigh on my mind but with the safety of Boyd and form of Stanton it's a really hard decision to make. I have Macrae in my Classic so if I was going to pick either it would probably be Macrae only so I'm not torn between a Match day win and a Classic win as I'm not one to hedge my bets but you might want to go the other way.
Paul Chapman (Mid/Fwd) was slowed for the first time as a Bomber last week and limped to 77. He looked to struggle with a bit of a leg and head knock but should be back firing this week. Chappy is an easy decision in the forward line as a genuine midfield inside ball winner and outside runner. With an average of 107 this year, a venue average of 99 and previous scores against the Dogs of 131 and 82 (both in 2012) just lock him in.
Michael Hibberd and Cale Hooker (Def) are the standout backline picks this week despite Hooker putting up a disappointing 49 against the Pies. Hibberd performed ok with 89 tho and they both are holding on to healthy backline averages of 98 (Hibberd) and 96.5 (Hooker). With Bob Murphy and Liam Picken (only 1 +100 between the two of them so far this year) being the only other backmen really vying for a spot this decision seems relatively straight forward.
Luke Dahlhaus (Fwd) I like as a forward option this week. He had 99 last week and has held a steady average of 95 so far this year. The fast paced game suits him and the Don's like to play that style of footy which means the rebound opportunities for him to score should be there. He is a hard worker and finds space as well as being able to win the hard ball on occasion. With 85 and 106 against the Dons in his last 2, Essendon don't appear to be a bogey team for him so he should do pretty well. Expect 90+
Patrick Ryder (Ruc) hit some form (111) last week and beat Grundy as I thought he might but this week's match up vs the man mountain in Minson won't be quite so easy. I will still take Ryder only because Minson is yet to crack the ton so far this year and Ryder has form and a good record against the Dogs (86,104 and 103) on his side, but at least we have a tough choice to make in the ruck slot this week as opposed to weeks gone by where it has been a case of picking the lessor of two evils.
Captains
1) Stanton
2) Boyd/Macrae/Heppel/Goddard/Watson ahh stuff it … just take Stanton
So there it is … Happy hunting and don't forget to give us a follow on twitter @CubboDT
P.S I apologise for the graphics … the re-size function didn't seem to work properly :P