Calvin's Captains 2014 – Rd 6
The Irish Pirate is back with his Captain tips for round six. There is a loophole this week in AFL Fantasy Classic as there is a partial lockout from the start of the Collingwood v Essendon game until 8:40pm AEST.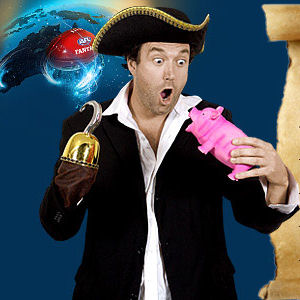 Click here to read Calvin's Captains for round six on AFL.com.au.
PLEASE NOTE: There is a partial lockout in AFL Fantasy Classic this round. It will start at 2:40pm AEST for Collingwood v Essendon, continue through St Kilda v Brisbane Lions game (those players locked at 5:45pm AEST) before full lockout at 8:40pm AEST for the Fremantle v North Melbourne game where all players will be locked. This means you can choose a VC from either Collingwood, Essendon, St Kilda or Brisbane to try the loophole with. Remember, you must have a non-playing player AFTER those matches to be able to use this; so don't go picking Patrick Ambrose as your C as that will be locked in (see this article from a couple of years ago if you're not sure how it works). There is NO LOOPHOLE this week in Real Dream Team as there is no partial lockout.
Loading ...