Fantasy Match Day Preview – Rnd 4
With just 2 Match Day fixtures this week Cubbo is back to run us through the numbers, helping us get up in what is sure to be a tight match day round.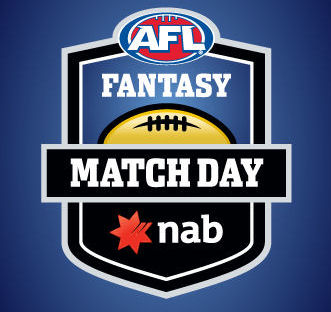 With only two games to consider this week our job should be made a little easier right? Well… not really, as both these games present us with a myriad of midfield options while our forward picks prove to be highly unpredictable. The match day fixtures have been great so far tho and continue to give us games well worth watching (if you exclude the Melb v Saints games from rnd 1). Richmond and Collingwood are in a desperate battle not to be left behind the contenders while the Suns get an opportunity to test themselves against one of the powerhouses of the competition in the Hawks. My picks this week are the Pies to get up in a close one and the Hawks to out think the Suns after a tough, fast contest early and once again these outcomes have affected my player focus this week.
Richmond vs Collingwood  @ MCG
This game should be another close one with both sides looking to improve after disappointing losses last week. Richmond failed to get the job done against an inspired Bulldogs side while the Pies were out muscled by Geelong. Richmond have been pretty average of late and really haven't put up much worth talking about while Collingwood's best performance by far was against Sydney in round 2. This shapes as a very important game for both clubs with the winner being able to claim a 50% win ratio and set a platform for the rest of the year. I feel like the Pies should get it done via their superior midfield depth and despite a gallant 2nd half from the Tigers in their last round I don't think they have the firepower to overcome Collingwood's midfield superiority.
With midfielders galore to choose from this week and only two games to be played our margin for error is minimal.   Trent Cotchin (101, 88, 102) and Brett Deledio (80, 140, 118) have similar numbers against the Pies but with Cotchin averaging 97 and Lids averaging 112, Deledio just has his nose in front here. Cotchin tends to draw more attention from the opposition due to the damaging effect he can have with his disposals and the situations in which he racks up his possessions but as Fantasy coaches we don't really care about any of that so its Deledio by a hair if he gets up … and if you want to include either of them that is.
Dane Swan has been down on output of late but I am not going to count him out yet. His work rate has increased as the rounds fly by and his previous scores against Richmond have been 130,116 and 131. Swanny will get back to his best soon enough and I think it will be against a team that lacks a bit of defensive midfield pressure (such as the Tigers).
Scott Pendlebury was tied down last week to the disappointment of fantasy coaches across the country. He is usually the number one focus for opposition teams and will be again this week. I'm not sure that the Tigers have a defensive midfielder capable of limiting his output tho and he will be as frustrated as we were with his last performance. A big game on a Friday night on the big stage suits him down to a tee and I will be locking him in. Scores against Richmond in his last 3 have been solid (86, 122 and 121), his MCG average in 2013 was 112 and I am super confident he will put on a show.
Travis Cloke loves playing against Richmond and history says he should be the pick of the forwards this week with previous scores against the Punt Rd boys of 147, 94 and 90. Cloke had an MCG Average of 94.6 last year and despite his average start to the season we have to consider him. It may be a pass in the end but he has earned his mention via his performances in years gone by.
Jamie Elliot put up such a good performance last week (108) I can't leave him out here. This kid has a long future at Collingwood ahead of him (if he wants to stay) and is an exciting player to watch. Not much history against Richmond worth mentioning but if you're looking for a point of difference that is capable of +100's this is your guy. Oh and what a great mark last week! Hope you caught it.
Heritier Lumumba has had an ok season to date and has the highest average of any defender playing in this game (82.67). Lumumba has had scores of 91 84 and 60 against the Tigers in his last three and has a venue average of 84.75 at the G. Next in line is Tom Langdon believe it or not. Langdon has an average of 81 so far this year with 72 last week and has slotted into Collingwood's defence seamlessly. He had 101 in his first and most recent Friday night game against Freo and many will be hoping that he can have a repeat this week.
Dustin Martin is the last guy I'm going to address for this game as we would be scrapping the bottom of the barrel if we were to go any further. With previous scores of 58, 75 and 113 in his last three vs the Pies he doesn't fill me full of confidence and Dustin has played in spits and spats so far this year. Working for him is the fact that Dusty does enjoy a big game and is the highest scoring forward available to us at this point with an average of 88.33. Combine that with a similar average at the G last year (86.43) and you have a pretty safe pick, all things considered.
Captains
1)      Scott Pendlebury
2)      Brett Deledio (if picked)
Weather
Melbourne VIC
Wed
Chance of Rain
Precipitation: 20%
Humidity: 80%
Wind: 6 km/h
.
Gold Coast vs Hawthorn @ Metricon
What an interesting game this is! The Hawks are in top form after stomping on Freo last week and the Suns are running high after taking out another Q clash in convincing fashion. Now I don't think the Suns can get over the Hawks but I definitely think they can push them further than some might expect. The Hawks are such a force when they are switched on and their footy smarts should do enough to get them over the line even if they are caught on a bad day but Gold Coast are just lying, waiting for their first top four scalp and will be full of confidence. Should be fast paced, full of energy and a great game to watch! The weather forcast is for a chance of storms tho and if its really wet we may see the Hawks precise posession style come unstuck, so keep an eye to the sky.
Gary Ablett should be your first guy picked in just about all Gold Coast matches in the near future. He is still a cut above the rest and the hawks wont put too much concentration into limiting his possessions as they will focus on winning most other contests around the ground. I think Langford will go to him to try to minimize the damage he does with his possessions but he will still rack 'em up. Huge scores of 139, 175, 147 and 135 against the Hawks and we know he loves Metricon Stadium so stick him with the C and lock him in!
Sam Mitchell is on the comeback trail and should be solid for us this weekend. 122 last week with scores of 103, 90 and 132 against the suns make him a lock in my mind. It's just a matter of whether you use him in the backline or the midfield. With Swallow available in the backline and Suckling, Birchall and Hodge to choose from down there as well I am leaning towards making Mitchell my second midfield pick this week.
Jack Gunston has his best record against Gold Coast of any team ( scores of 114 and 104) but has only played them twice as part of the Hawks outfit. Gunston has been consistent so far this year with scores of 92, 71 and 88 but we would like to see a bit more from him. His ability to push up onto the wing helps him to avoid devastatingly poor performances but with the Hawks midfield pushing into the forward line or kicking goals over his head so far this year, his scoreboard tally has been down on what we might have expected.
If you do slot Mitchell into your backline then you might want to include Jordan Lewis in your next midfield spot. A record of 122, 101 and 103 against the Suns shows he has no concerns with the opposition and his 112 last week for an average of 96.33 this year puts him and Liam Shiels (99 last week with average of 96.33 also) on par in terms of output this season. Shiels may return to the tagging role this week tho if Langford fails early against Ablett so I'd be cautious there.
Dion Prestia and Isacc Smith are two midfielders you might want to consider as they are both in career best form of late. Prestia has racked up scores of 125, 86 and 102 so far this season and is starting to look like a week in week out performer while Isacc Smith has had 106, 73 and a huge 142.
The difficulty with this game is that we are flooded with midfielders and DPP Mid/Defenders but our forward line picks are flimsy at best. Jarrad Roughead has been a bit off his best form and doesn't have any outstanding stats vs GC while our highest scoring option for the Suns is Sam Day averaging just 71 points with scores of 62, 61 and 90 so far this year.
Luke Breust is probably a good forward line pick again this week tho and I hope you jumped on him last week as his 116 was a very handy match day forward tally.  With an average this year of 94.33 he is far and away the best scoring forward available to us and the bonus with Luke is you get to let out a demonic sounding "Brrreeeuuuuussssstttttttt" call whenever he touches the footy!
Ben McEvoy is my ruck pick if he gets up this week after being a late withdrawal against the Dockers. His history against the Suns is 100, 59 and 88 from his three games against them and has had a decent output of 89 in both of his games so far this year.
Oh and don't forget to give some thought to David Swallow in your backline. Swallows midfield duties have ensured he will likely lose his DPP next year so we should try to make use of it while it's still here. Swallows scoring potential is not as high as say Matt Suckling or Grant Birchall but his consistency has been stronger than the two hawks this year with 114, 89 and 99 (Standard Deviation of 12.5) so far compared to Birchall's 103, 47, 103 (standard deviation of 33.48) and Suckling's 85,67 and 117 (standard deviation of 25.3). Having said that, Suckling looked to be getting back to his best while Birchall has put up 2 +100's. Consider that having Hodge and Mitchell both back in the team this week will likely reduce their numbers slightly when compared to the Dockers game tho (in which the Hawks broke their all-time possessions record).
Captains
1)      Gary Ablett
2)      Gary Ablett
Weather
Gold Coast QLD
Saturday
Chance of Storm
Precipitation: 40%
Humidity: 69%
Wind: 13 km/h