Buy wine online at crackawines.com.au
Thanks to our friends at crackawines.com.au – Australia's largest wine site – we have a special offer for DT Talk readers. $25 off your purchase of wine. Read on for more on this great website and the fantastic deal they have for us.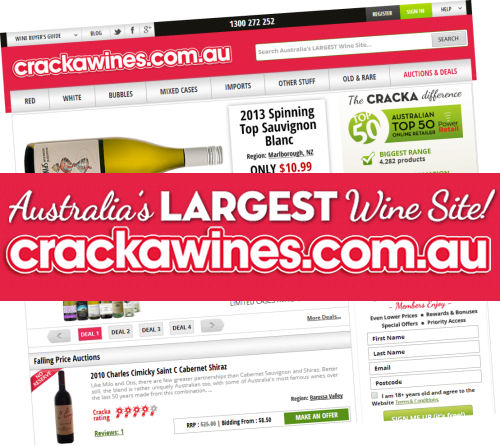 We've just purchased some wine from our friends at crackawines.com.au and it was a smooth and easy experience. They have the biggest range in the country with over 4,200 wines to choose from and best of all there is a wide range of styles, varieties and price points offering something for every taste and budget.
With some products discounted by as much as 70% you will enjoy the super sharp prices just as much as us. Plus, there is lots of helpful information and expert reviews to help you decide what to buy.
A great feature of the site is Cracka's Falling Price Auctions where wine price drops until everything is sold. You can also create your own mixed cases via the DIY Mixed Dozen feature.
With Easter and Anzac Day approaching, it's a great time stock up on some bottles. Delivery takes between 2-3 days in metro areas
SPECIAL OFFER FOR DT TALK READERS
Head on over to crackawines.com.au and enter the voucher code of DREAMTALK25 to receive $25 off your purchase (for terms and terms and conditions, visit www.crackawines.com.au).
When you buy from Cracka, you're supporting the wine makers, not the greedy supermarkets.