AFL Fantasy Match Day Preview Rnd 3
Cubbo takes another look into this weeks Match Day fixtures to help you get away from the everyday fantasy grind and grab a piece of Match Day glory.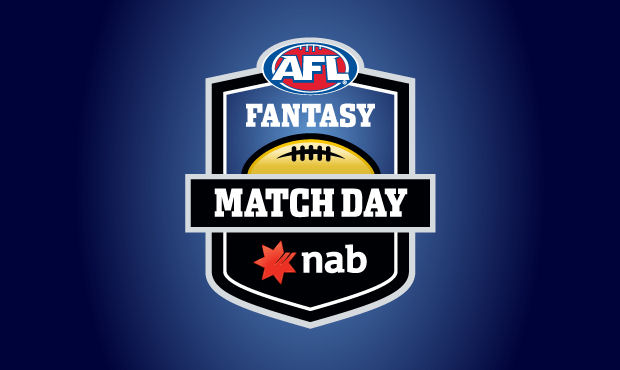 This week we are looking at an MCG special Match Day Round with all of our games to be played on that hollowed turf we know as the home of football. With 3 big match-ups to cover this week, involving some of the game's biggest names, things are not going to be easy at the selection table. So I will try to give you the numbers you need to make an informed decision and hopefully one of our readers can walk away with the cash! Last week didn't go too badly outside of the Mitchell (late withdrawal) and Hodge (injured during the game) issues and the Cotchin/Deledio fail but we are definitely becoming aware of just how hard it is to get things right in the Match Day fantasy mode. Remember tho it only takes one week to be a winner and we get to refill our plate every round so keep digging in!
Hawthorn Vs Fremantle @ MCG
Grand final rematch but the both the Dockers and the Hawks look to be without key leaders. Barlow and Fyfe will not play while both Mitchell and Hodge look in serious doubt. I think the losses of Barlow and Fyfe will have a more profound impact on the Dockers than Mitchell and Hodge will on the Hawks so I'm picking the Hawks to get it done at home.
Shaun Burgoyne has had a pretty average showing against the Dockers in the past recording scores of 55, 113 49, 61. Despite this he is the in-form defender in the Hawks outfit at this time posting a very decent 123 last week with an average of 105.5 so far this year. Burgoyne's average at the MCG last year was 83.22 which isn't horrible either.
Grant Birchall still needs to be considered despite his poor output recently. Now don't yell at me until you've seen the numbers ok?  101, 151, 86 and 81 against the Fremantle boys in his last 4 show us that he doesn't mind a run against the Dockers and although we are very angry at him this week for letting us down he might … I repeat might… just deserve another chance. Birchall's average at the MCG last year was 87.33. With Mitchell and Hodge looking likely to miss, your hand might be forced here. If either Mitchell or Hodge do get up tho … I'd go with one of them over Birchall.
Liam Shiels has been let of the leash a bit this year and has broken free of the tagging role he has played in years gone by.   109 and 81 so far this year with a record of 81, 84 and 105 in his last three vs the Dockers means he has worked his way into Match Day consideration. Not a lock by any means but worth a thought.  Shiels had an average at the MCG last year of 68.33
David Mundy also has a solid record against the Hawks producing scores of 119, 103 and 83 in his last three against them and has been finding plenty of the ball so far this year with a score last week of 123, bringing him to an average of 111 this year. Combine that with his MCG average last year of 107 (2 games) and you have to think he is a chance to go big with Fyfe and Barlow both out.
Luke Breust is a forward option that we can also consider. 77, 100, 97 against the Dockers recently shows that he is capable of running through the Fremantle defence and is capable of going bang on any given day.  Breust's average at the MCG last year was 72.11
Aaron Sandilands hasn't had his best showings in these match ups recently (2 sets of 79 since 2011 vs Hawthorn) but is definitely the in-form ruckman in the competition at the moment. 104 last week brings him to an average of 107 so far this year and he should be the highest scoring ruckman on the ground again this week. Lock him in. average at the MCG last year was 15 from only 1 game but don't worry about that.
Michael Walters hasn't had a great record against the Hawks either despite his bursts of brilliance against them in recent match ups (64 and 89 in his last 2). Walters is holding onto an average of 82.5 so far this year with his 86 last week and may be worth a look.  Walter's average at the MCG last year was 102.5 (from only 2 games tho).
Jack Gunstan has put up scores of  94 and 76 in his only two games so far against the Dockers and is sporting an average so far this year of 81.5. There is not a lot of evidence to support a big score this weekend but seems the most reliable of the forwards available. Jarrad Roughhead hasn't been in great form yet this year and has a disappointing average against the Dockers in general so I'd go with Gunstan if you are tossing up between the two.
Captain
Tough one… but maybe Sandilands or Mundy.
Weather
Min 13 Max 20 Shower or two developing. Cloudy. Isolated showers from the early afternoon. Winds south to southeasterly 15 to 25 km/h becoming light in the late evening.
Collingwood vs Geelong @ MCG
While Collingwood got over the line against a dissapointing Sydney outfit last week, I dont think the cards will fall thier way. Geelong should be too strong for the Pies but I'm sure there will be some lead changes along the way. Collingwood's midfield will need increased output and support from thier forwards to have any chance of an upset here while Geelong should only need to have enough run in thier legs to hold out for the win.
Stevie Johnson is killing it! Lock him in now!  137, 95, 94 against the Pies in his last three … 153 last week with an average of 137 so far this year. I'd be strongly considering putting the C next to his name as well!  Average at the MCG last year was 136
Joel Selwood has dispelled any concerns regarding his hamstring issue to start the season off with a bang. 104 last week with an average of 118 this year so far is a very decent start but is probably not enough to get into my midfield this week.  Selwood has given us scores of 69, 97, 136, 119 against the Pies in the past but it's hard to look past Stevie J and Pendles at the moment. Soft pass again, despite his average at the MCG last year of 104.25
Scott Pendlebury is on fire! Pendles pumped out 152 last week and 122 the week before for an average of 137. With 127, 117, 133, 131 against the Cats recently we need look no further for our 1st or 2nd midfielder. Oh .. and his average at the MCG last year was 112.71. Get on board.
Jimmy Bartel will be a solid backline option for us this week. His record against Collingwood is very handy  (119, 92, 100 from last 3) and despite his dip in output last week (71) he gave us a solid score in round 1 (99) and will be looking to do a bit more damage again in round 3.  Handy average at the MCG last year as well with 105.5
Forwards have had little dominace in these games in the past and I dont think this week will be any different so I will be looking to Josh Caddy to get back to business in round 3. Caddy had a dissapointing game last week with only 55 but has looked really good this year outside of this performance and should be able to get involved again. There is little to no history worth mentioning with Caddy against Collingwood and really he is in a different space this year than he ever has been before so this again is more of a gut instinct call. The same goes for Travis Cloke. Cloke had a 76 last week which is enough to show he is on the up and Clokes average of 94.6 at the G last year including the 90 he had against the Cats is enough for me to slot him in this week.
Andrew Mackie is in top form at the moment with a 92 last week and a score of 104 in round 1. Mackie gave Collingwood a hard time the last time he played them with 108 but hasn't shown much against them prior to that. I'm not 100% convinced that Mackie is going to hold this form for too long so you might want to jump on the train while you can and with an average at the MCG last year of 93.25 there is little concern with the ground. So with Corey Enright looking unlikely to play due to an ankle complaint Mackie is probably your best option.
Captains
1) Johnson
2) Pendlebury
Weather
Min 14  Max 22  Shower or two clearing. Partly cloudy. Isolated showers clearing during the afternoon. Winds south to southeasterly and light increasing to 15 to 25 km/h during the morning.
Essendon Vs Carlton @ MCG
I'm backing the Dons all the way here. Carlton failed to run down a fading Richmond last week and Essendon will be fired up from thier narrow loss to the Hawks. All in all I think Essendon are at least a 5 goal better side than Carlton at this stage and if they get an early break it might get ugly for the blues.
Jobe Watson looks in tip top form this year and we have been lucky enough to be able to have him in all of our match day rounds so far . 120 last week, 152 in round one and simply looks unstoppable at the moment. Watson's scores against the Cats have been solid with 104, 77, 98 and 100 in his last four against them and should be an easy captain decision for this game. Average at the MCG last year was 106.57
Kade Simpson started to pick it up for us last week and registered a decent 96. Simpson is looking better with each game that passes and with a record of 120, 98, 131 and 124 in his last 4 against the Bombers I will taking him in the backline again this week.  Simpson's average at the MCG last year was 90.89.
Dyson Heppel dropped off a bit last week (88) after a blistering start to the year (150). His record against the Blues is 122, 82, 97 in his last 3 and I think with a bit more room this week he will bounce back and give us another +100. He will take my second midfield spot over Marc Murphy only because I feel like the Bombers will put a bit of work into Murphy. The side will be seething after their narrow loss last week and looking to take their anger out on Carlton. Essendon are in great form and should win this one after a tight first half. Heppel's average at the MCG last year was 106.8 so you have to give him a thought.
Paul Chapman is loving his new strip and his output so far this year has been great for us and Essendon.  110 last week and 106 in round one and doesn't look like slowing down yet. Chappy has an average at the MCG of 103 and as I said a couple of weeks ago, I think we will see the best of Chappy early in the year before a little bit of mid-year fade out and so far he is proving me right (for once). Get on him in your forward line!
Jackson Merrit is one I would never thought I would be including in these conversations but with 94 last week and 111 the week before he has forced himself in. Not much of a record to speak of against the Blues but if you are looking for in form players Merrit must be looked at. Merrit's average at the MCG last year was 65.25 which is well below his current form and may be cause for concern but he is playing well above the level he has been at previously so it may not be too relevant.
Patty Ryder looks likely to miss with an ankle injury so make sure you don't slip him in this week.
Michael Hibberd has a very poor record in Essendon v Carlton hit-outs previously putting up just 50, 55 and 56 in his last three. He is in ok form leading in tho with 95 last week and 96 the week before to add to his 2013 average of 83.67 @ the MCG but if we are looking soley at form you would have to take Cale Hooker over Hibberd. Hooker has thrown up 125 and 98 so far this year and gave us 90 against the Blues in his last match up. Hooker seems to be the better option at the moment … just. Be aware tho… Hooker only averaged 62.43 at the MCG last year.
Captain
1) Jobe Watson
2) Jobe Watson
Weather
Min 13 Max 22. Partly cloudy. Winds southeasterly 15 to 25 km/h.
I know I havn't covered anywhere near as many players this week but time constraints have gotten the better of me so I have focused on the priority picks. Will be back in full form next week for sure! The life of a new dad sometimes gets a little out of hand :P