Pearcey's B-E.S.T. – Round 1
Welcome to the debut of 'Pearcey's B-E.S.T.' where I will bring to you the best information available to allow you to make informed decisions on changes to your team from week to week. This is, Break-Evens. Stats. Trades.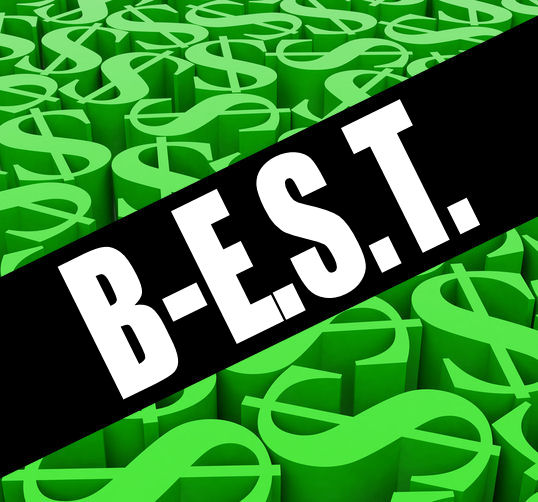 Welcome to the debut of 'Pearcey's B-E.S.T.' where I will bring to you the best information available to allow you to make informed decisions on changes to your team from week to week.
Rise or Fall?
The change in providers for AFL Fantasy from Virtual Sports to FanHub also brings a change in the way the player prices will change from week-to week. In the past we have had a system where a player's price changes on a 3-week rolling basis, with the first price change not being applied until a player had completed their 3rd game for the season. All of the stats-gurus amongst us (and the plethora of stats-based websites available) knew how to calculate a player's break-even, and how much their price was expected to rise or fall. Now, with the change in providers we are faced with a new challenge of how the price rise/fall system will work.
What we know so far:
–          Players prices change after 2 games
–          Players' prices will change based on a formula that takes into account their past performances. All games played by the player since the start of the season are taken into account in the calculation of their price changes, with a sliding scale of weightings with the most recent games receiving the highest weighting. (taken from official rules of AFL Fantasy)
It is going to take a little time to work out the formula involved and to correctly 'estimate' break-evens and price changes. If anyone works it out or has any further information please be sure to share it with the DT Talk community!
Value, Value, Value!
We heard the term 'value' thrown around quite a bit this pre-season. Value is when a player is likely to score on average more than the price he is calculated at.
(For example: Dayne Beams is priced at an average score of 92 – most would predict he will average more than this for the year, hence him being good 'value').
Value is also a great indicator of the likelihood of a player rising or falling in price from week to week. Below are a number of players from each position that have represented the best 'value' in round 1:
(Note: Value (Dollars per point) = Price/Points scored)
Defenders:
Tom Langdon (COL): Price – $135,500, Score – 105, Value – $1,290 per point scored
Debutant Langdon was the best value of any player in round 1. With a great score of 105 he was a godsend considering the lack of quality defender cheapies available. Added bonus was his DPP (FWD/MID) eligibility.
Ben Griffiths (RIC): Price – $135,500, Score – 73, Value – $1,856 per point scored
The big back-up ruckman only played 1 game in 2013 but has already equalled that in 2014, putting together a solid score of 73. Job security seems good with Maric out injured for a number of weeks.
Honourable mentions:
Will Langford (HAW): Value – $1,935 per point scored
Alexis Georgiou (MEL): Value – $2,133 per point scored
Jeremy Laidler (SYD): Value – $2,463 per point scored
Midfielders:
Jared Polec (POR): Price – $135,500, Score – 85, Value – $1,594 per point scored
Polec lived up to the pre-season hype with an impressive score of 85 in round 1 for his new club. He looks to have slipped in to the Port Adelaide midfield nicely and I think we can expect a similar effort week in, week out. A must for every AFL Fantasy team.
Dom Tyson (MEL): Price – $218,400, Score – 116, Value – $1,882 per point scored
Slightly higher price but worth the extra dollars, Tyson is another who impressed in his first game with a new club. Roaming the midfield and picking up possessions at will, Tyson is another who should be considered by any serious AFL Fantasy coach.
Honourable mentions:
Harry Cunningham (SYD): Value – $1,963 per point scored
Luke Dunstan (STK): Value – $2,045 per point scored
Martin Gleeson (ESS): Value – $2,094 per point scored
Rucks:
Aaron Sandilands (FRE): Price – $244,500, Score – 110, Value – $2,222 per point scored
The big 211 was the only 'value' ruckman of note in round 1, and I would be very surprised if anyone reading this article didn't already know of the great value he provides. Sandilands seemed to return to his halcyon days in Round 1, loping around the field freely and dominating the hit-outs like no other ruckman can. Lockity-lock!
Honourable mentions:
Jake Spencer (MEL): Value – $3,137 per point scored
Tom Hickey (STK): Value – $3,325 per point scored
Forwards:
Patrick Ambrose (ESS): Price – $115,200, Score – 57, Value – $2,021 per point scored
The mature age recruit started off his career at the Bombers with a handy 57 points. Looked a bit lost on the field but contested well and used his strong body to crash some packs and laid some strong tackles. Job security may be an issue but with Tom Bellchambers out for an extended period Ambrose may be able to string some games together.
Sam Frost (GWS): Price – $144,200, Score – 62, Value – $2,325 per point scored
In only his 6th game in 3 years with the Giants, this relative unknown was one if the best of a pretty bad bunch of cheaply priced forwards. Had 12 possessions, took 5 marks and kicked a goal, resulting in 62 points for the game.
Honourable mentions:
Jackson Merrett (ESS): Value – $2,456 per point scored
Lachie Hunter (WB): Value – $2,631 per point scored
Gary Rohan (SYD): Value – $2,768 per point scored
And on the flipside?
The 5 worst 'value' players for round 1:
Jack Martin (GCS): Value – $44,716 per point scored
Rhys Palmer (GWS): Value – $39,470 per point scored
Troy Menzel (CAR): Value – $32,471 per point scored
Ryan O'Keefe (SYD): Value – $31,217 per point scored
Dom Sheed (WCE): Value – $21,436 per point scored
To be fair all of the above players were vest-affected, either by sporting the green or coming off with an early injury and donning the red. Players that have a high 'value' can fall in to 2 categories – 1) players to watch who will have a high break-even and hence a reasonable drop in price in the coming weeks (fallen premium) or 2) players who are not that great and shouldn't be considered for your team (crap players).
Stats, stats, and more STATS!
Round 1 bought up a few statistics/numbers that I would like to share:
$4,088 – price per point scored for two players on opposite ends of the AFL Fantasy spectrum – Dayne Beams and Zac Dawson. Who would you rather in your team?
19 – Number of points scored by Joel Patfull – the lowest for anynon sub-affected player.
103 – Number of players that scored over 90 for the round.
2 – Out of the 103 players that scored over 90, only 2 players scored less than their 2013 average – both DT Talk favourites – Dane Swan and Roy's Boy Tom Rockliff.
153 – The highest individual score for the round, scored by Essendon captain Jobe Watson. Great captain choice by The Pirate!
2464 – Points that 'PEPPER YO ANGUS' scored to secure the number 1 overall ranking for Round 1. Congratulations!
24 – Position that Warnie finished overall in Round 1 and still managed to end up in the green vest! That means that all 3 of the DT Talk boys finished in the top 24 overall! What a top effort! I wonder how Dr DreamTeam went???
Complete overhaul!
For those that don't know, the powers that be have allowed us to have a 'free-hit' for round 1 and unlimited trades up until lock-out in round 2. There has been many an article written about team set-up so I won't try and re-invent the wheel, but I will offer up a couple of points to consider:
–          Price rises are going to come in to affect for all those players that will have played 2 games at the end of this round so try and pick the cheaper players that should increase in price (Polec, Dunstan, Tyson etc).
–          When picking premiums the change in price shouldn't affect your decisions too much as you would be picking the player for their ability to score well for the entire season (the price change shouldn't matter as you are not likely to 'sell' the player), although consider that some premium players may drop in price and can therefore be traded in at a later date for a cheaper price (ieCloke, Minson, Fyfe).
–          Keep an eye on your bye structure as a lot of the premium midfielders share the Round 8 bye (Ablett, Swan, Pendlebury, Cotchin, Deledio)
–          Consider the B.E.S.T. – Beams (Dayne), Ellis (Xavier), Sandilands, Tyson (Dom)
Well, that's a wrap for Round 1. Please feel free to offer any suggestions as to any other information you would like to see, or provide feedback on what you thought of the article, either by commenting below or by hitting me up on Twitter at @pearcey47.