The Weekend Wash-Up – Round 1
Those of you who've been with us for a while will remember the Sunday knee-jerk, welcome back. To any new readers, welcome aboard. There will be some new content as well as some of the past traditions. Matt looks at the round just gone in the Weekend Wash-Up.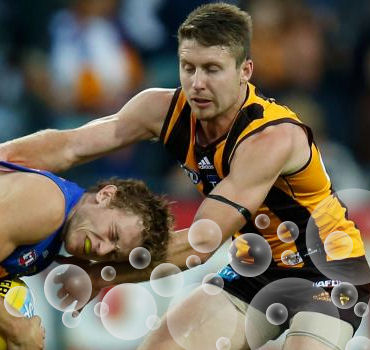 Those of you who've been with us for a while will remember the Sunday knee-jerk, welcome back. To any new readers, welcome aboard. There will be some new content as well as some of the past traditions. On the topic of welcoming, I'd also like to finally welcome back a regular Dream Team scheduling. No more rolling lockouts or drawn out split rounds, just big team news on Thursday and a packed weekend of footy ahead. We need to cram 2 weeks of pain, shame and for the lucky few gloating, so let's get straight into unpacking the first 2 weekends of Fantasy for the season.
Every Round there will be some higher and lower than expected scorers, however the final number doesn't always tell the whole story. Each week I'll be analysing the outliers and separating a Chad Wingard from a Tyrone Vickery. Picking the stayer from the bolter is what makes a DT pro… a DT pro? The list of legends this week was absolutely huge, good luck narrowing your squads down to about 10-15 of these guys! In fact I've gone through about half the bloody comp here, so sit back and enjoy a round 1 recap special.
The Legends
Gary Ablett (141) – These guys are why we play Dream Team. They make us smile every time they touch the pill, and we forgive them for every mistake made. A poor score doesn't make them a peanut, it means they've had an off day. Gazza personifies this perfectly. Why did most of us not pick him again? McKenna has stated he has at least another 2 years left in midfield so don't expect him to tail off just yet, in fact he may get even better! Can't go wrong picking him…
Barlow (134) – Mr Dream Team did it again, playing with a straight bat for yet another safe score. Don't be surprised if he pushes his average past 110 this season, I can't come up with a good enough reason not to pick him aside from a lack of room. Once again you can't go wrong.
Sandilands (110) – Gun, gun, gun. Let's just pray every day for his safety and well being, our team structures literally hang by a thread… or Sandi's big toe. Appreciate what he does every week, he's under 300k!
Beams (122) – Everyone should have him, and if you don't then it's probably best to stop wasting your time and take up a new hobby. I hear bird watching is fun.
Pendlebury (122) – He always seems to be the forgotten man, playing in the pigs shadow. Perhaps not for much longer, I'm tipping him to break into the top 2 averages this season, and I may have had a cheeky punt on him finishing number 1. As far as points scored goes, no one does it better. Reliable scores every week.
Mumford (110) – This one has had me torn. Mummy is known for his inconsistencies, however it just seems like the stars are aligning for him up at GWS. He is clearly the number 1 ruck and should increase his scoring output without having to share the ruck role with Pyke, who he dominated last weekend. He should torment St Kilda and Melbourne over the next 2 weeks and must be considered at around 430k.
Swallow (114) – Not picking him was a tough pill to swallow (pun possibly intended), however he's in my Fantasy squad for Round 2. Even if he averages above 80 it's a win, so to go and smash out 114 is massive. The Suns Richmond game was incredibly open meaning scores were inflated, however take nothing away from Swallow. Looks set for a breakout season.
Cotchin (127) – Another benefactor of the open game up at Metricon, he is incredible value at just above 510k and I'm happily on board the bandwagon. Should push his average at least back to 105.
Wines (136) – This kid had to make it in because not only is he a jet, he is surprisingly great value in Fantasy as well. 400k is a great price for such a talented player, especially with a ceiling like Ollie! Definitely consider.
Polec (85) – Pretty simple, get him in. A brilliant pick up for Port and our Dream Teams, a must have in every sense of the word.
Selwood (132) – Shame on us. Injured we said. Interrupted pre-season we said. Joel said he didn't care, the mans a freak show. Extremely close to fitting in my line-up, he has the potential to match the big guns this year.
Johnson (121) – SJ will do it week in week out, he's a ball magnet! He has a knack of finding the footy when others wouldn't, however I'd still look at him as an upgrade target.
Enright (108) – Are you after a safe pick in defence? Here's your man. Thank me later.
Caddy (85) – He was a true legend, even though he didn't score as highly as some may have thought. He copped a boot to the head that I dare say most of us wouldn't come back from, yet he wiped the blood away and pushed on to a more than respectable score. Not only did he score, but he did it in style. Lock for me.
Jacobs (108) – Ok so this is a big decision to not call him fools gold, however I honestly reckon we'll see big Sauce return to prominence this season. 406k is a bargain for a guy who's averaged over 85 twice before, and he's already beaten his best score from last season. Will rise back up along with the crows, a risky pick no doubt but it has some merit. Very happy with my 18th round draft pick!
Watson (153) – Lock him in Eddie. A bargain in all formats and will be a bankable ton almost every round. Look for him to push his average back up to around 110.
Heppell (150) – We've overlooked D.Hepp in pre-season, however there is certainly some thought process to be put into picking him. A monster 150 signifies his scoring capabilities, however we saw that last year as well. The big question is whether he will jump ahead of Stanton in the tagging pecking order, if not he will go past an average of 105 in my opinion. Looks great value.
Shiels (109) – So happy I picked him in most formats, Langford did his job as a tagger and Shiels went on his merry way. Hawthorn need ball winning, goal kickings mids and he ticks all the boxes. No reason for him not to return to his glory days of averaging over 100, he's a more experienced player and can only get better for it.
Langford (70) – Legend! We needed a decent defensive rookie and Langford has stepped up to the plate, yes I have him ahead of Langdon (105). Langford's midfield role should see him score well enough to occupy D6.
Riewoldt (125) – Did what he does best, run forever and mark the ball 12 times. If you can afford him, get him.
Dunstan (106) – Another legend! He's an absolute beast and a must have in RDT on your field. There's plenty of other options to consider in fantasy, especially midpricers, however Dunstan should still be in. He scored a ton for christ sake!
Tyson (116) – If there was a category above legend, Tyson would be that. Must have in all formats, he runs around like a premium!
Macrae (122) – Definitely made his way into my AFL Fantasy team for Round 2 with that display, I didn't really notice him at the game yet he pumped out his third score above 120 for the year! Must be doing something right.
Cox (108) – Safe as houses, if you can't decide on a ruck then look no further than Cox. Saves you a lot of hassle.
Le Cras (139) – His move into the midfield culminated in him getting 27 touches, 10 marks and still dominate up forward to bag 5 sausage rolls. Certainly an inflated score but he definitely has the potential to push his average close to 100, which would be brilliant at his price.
Dahlhaus (108) – I'm claiming my boy status right here, right now. I love the way he goes about it and a move into the Doggies midfield has been seamless for him. I'm hoping he can push his average up to 90, making him great value at just 380k.
Fools Gold
Ziebell (45) – I'll be much briefer here. No he didn't score well, but this bloke is the perfect example of fools gold. 147 in the pre-season over has us all sexually aroused at how good he may be. We then get reminded of why the Kangaroos can't make it into the top 8 and why their kids are so maligned. Consistency please!
Ball (124) – Not worth over 500k, don't be tempted.
Coniglio (130) – A star of the future, but not worth the punt in DT just yet.
Treloar (124) – This hurts, however I just can't justify the risk when there's so many under valued mids out there. Fools gold is very harsh, but I just couldn't fit him in this year. Future DT gun, to be fair he's close to a current one as well.
O'Meara (112) – Once again a painful statement to make. Not fools gold, but not the year we should be picking Jaeger either. The kid is a freak show, however he won't push his average into the 100's just yet.
Harbrow (100) – Another benefactor of the DT party up at Metricon, way too inconsistent.
Broughton (94) – No. Just no.
Deledio (132) – He has a long way to go to get back to his 2012 best, and I reckon you have to make a call between Cotchin and Deledio. I voted Cotchin, as I think Lids has a long way to go before being considered a midfield premium. He does have the capabilities though, breaking the inevitable tag is the next step.
Cornes (128) – A DT gun and one for the draft leagues, however over 570k is way too much for the old timer. You could get Jelwood for that price!
Westhoff (113) – This is why I have this section. We saw the exact same thing from Hoff last year, however he helped us out. He went scoreless in the third term, yes he scored 0 points. When that culminates to a whole game, well you do the maths. Save yourself the pain and don't pick him.
Wright (108) – This was a massive call, and I know a lot of you will disagree. I have moments when I disagree with myself as well, however there is only so many forward mid-price spots available. Caddy is in for me, leaving a maximum of one spot left. I am backing Dalhaus, as Sanderson has openly stated that Wright may have the occasional tagging role this season. He even admitted it himself! Do you really want that concern hanging over one of your players every week? He can bust out a 50 for every 100.
Hooker (125) – I'm sure there are a few rookie Dream Teamers considering him. That's why I'm here to help. Get yourself together!
Bruest (110) – Won't be bagging 5 goals every game, don't consider.
C.Jones (141) – Perfect example! He said himself he can't wait to get back tagging (wtf), avoid with the biggest pole you can find.
N.Jones (147) – Perfect draft pick, shocking DT pick. If the Paul Roos effect lasts more than 3 rounds then maybe we can consider him… Maybe.
Vince (118) – Bernie should definitely come under consideration, will surely get his average back up to 100. Doesn't have the ceiling to tempt me into picking him though.
Rosa (122) – I like him, but you'd be going out on a limb to pick him based on that walk in the park.
Gaff (105) – Same deal, too risky for me.
Boyd (118) – Great to see him score well, but don't. Please don't.
The Losers
Swan (97) – Let's all calm down for a second. The above players were great, and many of these slow starters will pay with their spots. Perhaps that's not so wise. The pig had an off day, but so did the Pies. He has a lot to prove this week no doubt, but don't dump him after 1 Round.
Fyfe (64) – Welcome back Ross. He royally f**ked us over again by subbing Fyfe midway through the third. My condolences go out to all that had him. Will kill it next week.
McVeigh (83) – I wouldn't even have him as a loser, but some are after his head. He scored 83 guys, he's a defender. It's solid. Expect him to have a massive one this week as well.
Rohan (50) – Chuck him on your forward bench in Fantasy and forget about it. He's your typical slow burner, but it's as good as we're going to get this year. I see better value cheap in RDT, check out Jeppa's recap midweek!
Ellis (50) – I feel terrible for those who picked Ellis, he was horrific. I had a better night for it as I didn't have to put him with his salad cut, however if that's your kind of thing then don't worry, he'll rebound next week. Hang on, he will be playing on Armfield. The week after next.
McDonough (39) – The donut was pretty pathetic DT wise I must admit, however he is the type of rookie that will burn all the coaches that dump him this week. I fully expect to see him score well against the Blues, first game nerves out of the way.
Thomas (65) – Any regrets for picking Thomas over Macrae/Shiels? *Hands go up* Fear not, Richmond play an open brand of footy so I think he'll be much better this week. He's on his last chance though.
Dangerfield (68) – I was seriously wondering if there was any Danger (Voice in my head: Stop it d*ckhead) of him getting not only near the ball, but near my TV screen on Thursday. He loves a derby, hold onto your butts!
McDonald (53) – Give him another chance, he'll be better for the run.
Mitchell (68) – Almost everyone had him, so the pain of his score was eased. He will still average over 90 for the year. You're picking him for reliability, hold strong.
Ellis (56) – Xavier Ellis was a little disappointing, but he was still better than his namesake. Not a bad score for a rookie priced player, you get what you pay for. Hold.
Liberatore (84) – If you were all over him before round 1, why let one softish score put you off picking him? It should only make him even more unique!
Minson (54) – Big Will traditionally struggles against West Coast, but that was bad even for him. If you're not fussed about his imminent price drop, then back him in to score well.
The Sunday Chops
Cloke (35) – These bastards are the bane of our DT experience. Cut them loose like they're tied to your ankle, slowly pulling you down a crevasse. Travis Cloke is an excellent example. Save yourself the pain of owning him.
Bird (75) – The Bird is not the word. I'll give the bird the bird, if you follow me.
Malceski (73) – I tried him out for the free hit, and safe to say that experiment has come to a simple conclusion. Never pick him.
Franklin (52) – How can you justify picking Buddy at the moment? He's playing like a sack of potatoes, only the potatoes won't ruin your teams structure and harmony. Harsh maybe, but surely he has to go.
Dixon (21) – Goodbye my lover, goodbye my friend. Not that we were ever lovers or friends, if you had some falsified hope for this season, cut him loose immediately.
McKenzie (49) – The super boot wasn't so super. In fact it was a non-existent boot for most of the game, not a Dream Team player. Hurn v2.
Martin (6) – It's a shame that he went down so early, luckily most of us didn't pay the premium. If you did, I'll donate you some more ice-cream.
Kreuzer (59) – Kruuuuuuuuuuuuuuuuuuze can't be picked based on that performance. Still inconsistent, moving on.
Hawkins (33) – The Tomahawk was more Hen than Hawk, and with scores like that it's a wonder we ever even consider him.
Goldstein (62) – This is a tough one, however his shoulder injury is concerning. I never had high hopes for him anyway, and with Cox so close I'd be making that jump ASAP.
Hansen (43) – That put to bed the theory of him continuing on from last year, drop him!
Stanton (87) – We need a new category, it's called d*ckhead. No plural. Never ever ever ever ever…… EVER AGAIN! And I honestly mean it. For real.
Geary (59) – That experiment failed, but I guess that's what the free hit is all about. I'm sure a few of you were keen to see the back of him, and rightly so.
Savage (43) – This was a savage (ok I'm done) blow to all that had him. Pre-season hype is a funny thing. To those that ignore it that is, if you actually believe it all then someone you should probably seek plenty of help from friends and close family.
Masten (67) – Prick. Literally all I can muster.
Kennedy (48) – Yes I had him. Good old concrete hands, chest and every part of his body that he needed. I'm in recovery so we will say no more.
Talking Point
You still here? If so, great! We can both vent about how sh*t the AFL's idea of having the first Round split is. Seriously though, what was the logic? So we get footy a week earlier? I'd much prefer to just kick-off pre-season a week later and avoid the disruption. From a fantasy perspective, it's a nightmare. I for one locked in a few players which I later regretted, but more on that soon…
Clown of the Week
It wouldn't be normality if I didn't claim the clown of Round 1, such is my over complicated and over thought planning. Yep, I claimed it. Really I could just have outdone everyone by picking Brent Stanton in the first place, who would even do such a thing? 2% of the competition actually, so I was basically on my own. Logic says that's enough risk in itself, however I am above all levels of common sense, so I captained him. Here we are 60 hours later, and I'm still face palming. I'm brushing it off as an excuse to never, EVER pick him again. Final nail in that coffin, we might as well call it Pandora's box.
This Game Sh*ts Me
It wouldn't be a round review without letting some (a lot of) steam, so here goes. Not only does the AFL's split round send us to sleep crying, it also forces us into rookie calls we'd rather not make. For instance I'd avoided Laidler all pre-season, however I got nervous at the last second and brought him in. My RDT is now a mess and I'm making at least 2 trades to fix it, none of which could really be helped. Demetriou, listen up! 50/50 calls in this game are cruel. So cruel. I wanted an Eagle in my free hit squad, and the toss up was between JJK and Le Cras. JJK has an unbelievable history against the dogs so I though, why not back him in. Little did I know the reason why not is because he had hands of bloody concrete, his team mates couldn't hit the barn door and just to top it off, Le Cras reversed a shot on goal when he was lining up. 91 less points later… Sh*t. The Stanton massacre also cost me 66 points, so already I've returned to the petty potato farmer I was at the beginning of last year. I wouldn't have it any other way, let the fight back begin.
We're introducing the Golden Stubby at the end of the wash-up, so make sure you get voting! Here are the nominations…
Sandilands – Almost all of us had him, but that doesn't make his score any less worthy. Imagine where we'd be without him, don't underestimate his value this season. There will be the minority who are hoping (Not in a cruel way) that he goes down, so every score he gets on the board with full fitness must be appreciated. Massive effort, monstered the Pies for 110.
Swallow – There was a lot of debate during the pre-season whether he would breakout or not, and his awkward price made it hard to pick him. Those who took the gamble would have been absolutely delighted with his 114, the second highest score by a defender for the week.
Watson – Surely the red hot favourite, his score was made even more vital by the fact that many owners were looking for a captain after Swanny's poor effort. If you doubled that 153 take a bow, then give Watson your vote. I'll give it to him anyway, incredible score from 39 touches!
Tyson – No matter how much hype there is surrounding a rookie, they still have to justify there price tag. Tyson was priced at a premium rookie price in all formats, so to be repaid with a massive 116 is brilliant. No one could have expected him to do that well, we're simply blessed this season when it comes to midfielders. Break-out contenders scoring like premiums! Certainly worthy of nomination.
Dunstan – When a guy near basement price (in RDT) notches a ton, they achieve instant hero status. They can add a golden stubby nomination to that, Dunstan's 106 was hugely important for those who started him on their fields, yet another rookie midfielder gunning it.
Who gets your vote?
Loading ...
So we've reached the end! This was obviously far more in depth due to the massive amount of info we consume in Round 1, however I hope you found the added informative elements helpful. Let me know your frustrations in the comments below, and no I'm not looking forward to hearing how much more than 2156 (Fantasy) you scored… But post it anyway! Cheers.
If you enjoy seeing me rage and want a punching bag when sh*t goes tits up, follow me on twitter @MattCraigDT. My views are honest, mostly helpful and occasionally entertaining! Hit me up with your weekly Golden Stubby nominations, and mainly what gave you the sh*ts! I value everyone's opinion!