AFL Fantasy Match Day preview Round 1 (part 2)
This week Cubbo haa a look at the North Melbourne vs Essendon game scheduled for Friday night and the Saints taking on Melbourne on Saturday. Both games sure to provide some difficult decisions for NAB AFL Fantasy Match Day teams.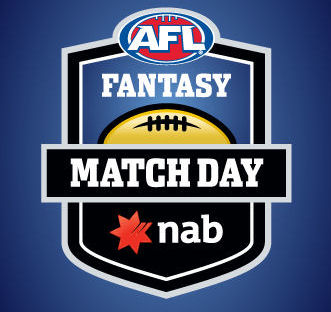 So with the first half of round 1 behind us we are left to ponder what was and what might have been. Some of our picks for round 1 glistened and glowed like a cold beer catching the sunlight on a hot summers day (Cotchin – 121, Ablett – 141, Sandilands 110, Swallow – 114, Beams -122 ) while a few served up flat and lifeless performances (Mckenzie -47, Nichols – 49)  . Despite this, we march on and look forward to the completion of round 1 with some big names to play off in the remaining Match Day fixtures. This week we have a look at the North Melbourne vs Essendon game scheduled for Friday night and the Saints taking on Melbourne on Saturday with both games sure to provide some difficult decisions. Also, don't forget to join the conversation on twitter! @CubboDT @DTtalk
 JOIN THE DT TALK MATCH DAY LEAGUE – CODE: UAR7TERZ
North Melbourne Vs Essendon @ Etihad
Friday nights game should be a great matchup with the Bombers hell-bent on putting the fiasco of 2013 behind them and starting the season off with a bang. However, North Melbourne have gotten the better of the Essendon boys 3 out of their last 4 match ups and will be doing everything they can to continue the trend. Speaking of trends, there are a few fantasy related trends we need to consider coming into this game and some undeniable numbers that we will have to push around the selection table prior to picking our Match Day squads this week, so let's get stuck into it!
The big decisions for this game lie in the defence yet again but first lets check out the 5 quality midfielders we have to chose from. I'm going to start with Brett Stanton (Mid). Stanton is a big round 1 performer with scores of 115 in 2013, 153 in 2012 (also against the Roos) and 138 in 2011. Stanton loves playing the Roos and has posted scores of 111, 153 and 96 in his last 3 hit-outs. He had 5 scores over 100 at Etihad last year so there is no problem with the ground either. With everything pointing to another round 1 Stanton special you would be very brave or very silly not to lock him in !
Jobe Watson (Mid) is another Bomber who is hard to ignore this round. Watson has also had an impressive run vs Roos recording scores of 121, 110 and 132 in his last three appearances against North Melbourne. Jobe has a good record at Etihad with an average of 93.13 from his last 8 games there (that includes a score of just 16 vs Port Adelaide last year where he got injured early) and also boasts round 1 scores in years gone by of  113, 110 and 135 (2011 -2013). As I said .. hard to ignore.
The Stanton/Watson midfield will appear in a very large portion of Match Day teams this weekend so if you are looking for a point of difference in the midfield lets throw in Brendon Goddard, Dyson Heppel and Jack Ziebell (mids).
Goddard has thrown up scores of 99, 75 and 130 in his last three against North and definitely could be considered as a point of difference in this game. Heppel is in a similar yet with less impressive boat with two scores of just 75 in 2012 and just 58 vs North in 2011 (he did not play against North in 2013).Honestly tho, since loosing their DDP Mid/Def both of these guys have suffered. They would be first picks this week in the defender spot but the numbers just don't quite rival Watson and Stanton for our midfield. I will advise you passing on Heppel but consider Goddard as a point of difference if you must.
Jack Ziebell (Mid) surprisingly hasn't played against Essendon since 2011, but he may be worth a look if you are determined to slot someone from North in the midfield. Be warned, there isn't much tangible evidence to go on here outside of his average of 97.91 from 11 games at Etihad last year. One more thought, Ziebell will probably draw a soft tag with Swallow out of the side but I don't think he will be concentrated on too much by Essendon.
The Todd Goldstein vs Patrick Ryder (Ruc) match up should be a good battle. Ryder has had scores of 79(2011) and 128 (rnd 1, 2012) in his 2 appearances against North since 2011 while Goldstein has recorded 73(2011),74,56 (2012) and 94 (2013) against the Bombers over the same time period. They have spilt the hit out count when playing against each other with 46 a piece over their two clashes (rnd 13, 2011 and rnd 1, 2012). Goldstein had an average of 95.38 from 13 games at Etihad last year while Ryder averaged 91.5 from 6 games at the ground. So who do we pick !? With so much in common we are really splitting hairs here so we are left to another instinct call but with Goldstein's higher average score (90) last year .. I will be taking him and crossing my fingers.
We get a bit lucky with the forwards in this game with a couple of tried and tested performers with plenty of experience available for selection. Paul Chapman (fwd/mid) knows how to find the footy, his mates and the goals and we will be looking to prove that the lifeline provided to him by the Bombers was justified. I have no doubt that Chappy will give a solid contribution to the Dons this year and will be looking to him this week in my forward line (assuming he is picked :p). Chapman had 90 vs the Roos last year (while at Geelong) and scores of 90 and 82 at Etihad in 2013. He only played 6 games last year tho and you can be certain his best years are behind him but he still has a bit in the tank and I'm guessing we will probably see it earlier rather than later in the season. Also, Chapman has enjoyed his first hit out of the year in recent times with totals of 105 (2012)and 103 (2013) in his last 2 round 1 starts and a score of 101 in his round 2 start in 2011.
Thoughts on Brent Harvey (Mid/Fwd) ? This is an easy decision for me. Harvey is a certified goal kicking midfielder with a DPP Mid/Fwd. Averaged 93 last year and has a venue average of 98.9 at Etihad in 2013 (10 games). His last 3 scores against the Dons have been 70, 79 and 103 so he doesn't exactly dominate Essendon but with a lack of other forward options that have his potential to rack up possessions he will be a lock up forward for me.
I spoke last week about the difficulty in getting our defenders right this year and this game is another example of having to struggle with minimal fantasy relative, statistically significant data as a result of inconsistent or poor scoring and an insufficient sample size to support us in the selection of our backline (Which basically means … Trust your footy knowledge over the stats). Having said that we will grab what we can anyway… Despite Michael Hibberd's (Def) average performances against the Roos in the past (85 in 2013 and 2 lots of 65 in 2012), he seems most likely to produce for us based on his closing form in 2013 (avg of 87.2 in his last 5 games) and his decent average at Etihad (92.4 from 11 games last year). Hibberd will be pushing to prove his fitness for round one and if he gets there, he seems to be a wise bet. Scott Thompson (Def) also has a pair of 82's from Essendon vs North games in 2012 but didn't line up against the Roos in 2013. Thompson averaged 80 at Etihad last year and that might just be enough to get him in my squad this week. Luke McDonald (Def/Mid) is still yet to play a senior game for the Roos but showed consistency through the Nab Challenge with an average of 77.9 points per 100 mins and should get an opportunity this week you would think. I really like this kid and he shows glimpses of a fantasy friendly style of football. Might be worth a punt?
Weather – Normally a non-issue at Etihad (retractable roof)
Captains this week ?
1)      Brett Stanton
2)      Jobe Watson
St Kilda Vs Melbourne @ Etihad
Onwards we go to yet another game at Etihad (and god they play a lot of footy there these days). Ok, so neither of these sides look set to light up the comp this year. In fact the general consensus is that they are both in wooden spoon contention but lets not dwell on that. Instead we need to focus on finding the value locked away in these two teams and I assure you there is enough for fantasy coaches to stay interested…if only just. I mean, it's not like match day coaches even have a choice… we are committed and will be watching regardless! So lets take a look…
Nick Riewoldt (Fwd). First guy picked this week, easy decision and I'm very comfortable with it! Riewoldt is by far the most potent forward on the ground this weekend boasting an average of 103 last year with a last 3 game average of 125.33. An average at Etihad of 107 (11 games in 2013) and his last three scores against the Dees (excluding round 20 of 2012 where he was injured early) were 114, 80 and 134. Jump on board, sit back and enjoy the ride!
With Leigh Montagna and Lenny Hayes suspended until round 2 and Jack Steven unavailable due to a foot injury, Saint Kilda's midfield is struggling. As a result Saints fans are forced to look to Shane Savage (Mid) to bulk up their midfield and maybe grab a spot in one of our 7 match day selections. As a Hawthorn member/supporter I have seen a lot of Savage over recent years (albeit on the fringe of Hawthorns best 22) and I can tell you this guy can play. I have long thought Savage would be an everyday player at most other clubs and now he gets his opportunity to prove me right.  Savage hasn't had much of a chance to spend 4 quarters running through the midfield at AFL level yet he has maintained a healthy venue average of 93.75 from his last 4 games at Etihad. Savage has been a victim of the red/green vest way to much in recent years and this has negatively affected his fantasy scores but with the opportunity to become a core part of the Saint Kilda midfield I am expecting an increased output, somewhere in the high 80's to low 90's by the end of the year. Savage put up an average score per 100 minutes of 98.1 during the NAB Challenge which I believe is a good indication of things to come.
Bernie Vince (Mid) has had a good pre-season and has averaged 109 points per 100 mins across his NAB challenge campaign. Vince was recruited to become a core member of the Dees midfield and will be one of the players responsible for carrying the ball and setting up the play throughout the year. He had a decent score of 92 against the Saints last year (he didn't play against them in 2012) and has an average of 98 at Etihad (from only 2 games last year tho) . So there is not a huge amount of evidence here but I think he is a pretty safe bet to get up around the 100 mark this weekend.
Jarryn Geary (Def)is the in form defender in the St Kilda outfit with a NAB Challenge average of 88 points per 100 mins over his three pre-season games. He also pumped out a very decent last 3 round average of 111.33 in 2013 but his average at Etihad leaves a bit to be desired (65 from 10 games in 2013). Geary did put up 3 scores over 100 at Etihad last year tho and has scores of 103 and 85 against Melbourne in 2012 and 2013. Geary is not a guy that gets much mention in fantasy circles but this week he could be the diamond in the match day rough.
Dean Terlich (Def)was a great performer for fantasy teams last year and we are hoping here that he doesn't become a victim of the 2nd year blues. Terlich put up a 100 score against the Saints last year and sustained a first year average of 86. He only played 1 game at Etihad last year so there isn't much to go by there. Terich had an average of 87 per 100 mins during the NAB Challenge and looks comfortable in his role within the team. Terich is unlikely to blow the game apart but I'm confident you will be able to bank 80-90 points from him.
Daniel Cross (Mid) is another one who hasn't had any real history against St Kilda that is worth mentioning, but he has been in good form so far this year averaging 100 points per 100 mins during the NAB Challenge. I'm not convinced on Cross being in our best 2 midfielders here but he did manage to get up an average of 95 at Etihad last year and finished the 2013 season well with a last 3 games average of 97.3.
Mitch Clisby (Def) is coming of a solid pre-season with an average of 101 points per 100 mins in the NAB Challenge and looks to be a really impressive kid. Not alot of history here tho as Clisby only started to get a game in the later half of 2013. Probably not enought to pick him… yet.
With Mark Jamar unavailable due to a foot injury we are left with a Jake Spencer(Ruc) vs Tom Hickey (Ruc) conundrum. I have little to no confidence in Spencer, so I will be going with Hickey. He has had the best form coming in of any of the ruckmen available to us (77 per 100 mins in NAB Challenge). So with limited history to go by and no discernible patterns this is another call based on instinct.
Other in form players to consider this week is rookie Dom Tyson (Mid) who is coming in with a pre-season average of 115 points per 100mins, Jay Kennedy-Harris (Fwd) (a first gamer) with 93 points per 100 mins during the NAB Challenge and we might just see the better side of Shannon Byrnes who was disappointing last season but has thrown up an average of 80 points per 100 mins in his 2 NAB challenge performances.
This game is full of "maybes" and "what if's" with both teams appearing to be in a "re-building phase" and having sustained injuries to core players we are left with a lot of youth, fresh recruits in new roles and players who haven't exactly dominated the competition in recent years. Probably one of the toughest Match Day fixtures we will see this year, so best of luck and I will see you on the other side.
Weather – Normally a non-issue at Etihad (retractable roof)
Captains this week ?
1)      Nick Riewoldt
2)     Bernie Vince
Footnote: I made mention above of the statistical concepts of significance and sample size and just thought I'd add a little bit to clear up any confusion. Basically what I am saying here (and this probably warrants a full article on its own) is that statistical history can provide an insight into patterns of performance which can assist us in better predicting the future. However, there are stringent limits to the usefulness of such statistical measures especially when there is limited amounts of relevant data (sometimes only 1 game per year against a certain opposition, differing venues, players missing games ect..) and inconsistent results (both good and bad scores in a limited sample size (high standard deviation) or weather that may produce outlying results ect..)  within these data sets. As we are more concerned with who to pick than who not to pick, poor previous scores are of limited use to us unless these poor scores are greatly incongruent with a players other results (across differing teams or venues ect..). Our game is unpredictable by nature and we love it that way and as such we cannot rely solely on stats to survive. Just like real coaches, we must take knowledge from the past and combine it with our unique understanding of the game to produce results. So when the stats don't give you enough … go with your gut instinct.