NBL Dream Team: Round 23 "Grand-Final" Preview
The end of the season is finally here and it's NBL Dream Team Grand Final time. Hopefully you're competing for the big prize and are loaded with stars from Sydney and Wollongong.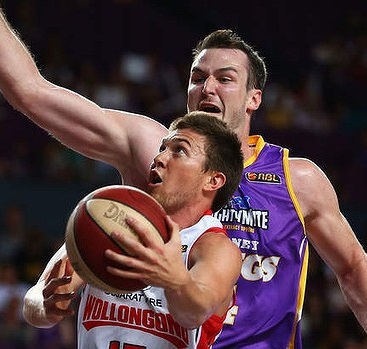 The end of the season is finally here and it's NBL Dream Team Grand Final time. Hopefully you're competing for the big prize and are loaded with stars from Sydney and Wollongong.
Big Scorers
Reversing his recent form slump AJ Ogilvy was the outstanding performer of round 22, posting a massive 132 points. Sam Young and Daniel Johnson both performed admirably and scored 94 and 84 respectively. Luke Schenscher (78) and Jesse Sanders (72) were the surprise high scorers and if you had either of them when your opponent didn't it was usually enough to give you the edge for a nice win.
Gary Wilkinson (66) and Josh Pace (64) were the standouts from the single match players.
Disappointments
James Harvey easily ruined the weekend of every coach who owned him, posting an impressively low -10 from his two games.
My personal disappointment was Adam Gibson only playing the single game. Despite his great single game score, having traded him in as a point of difference really hurt when his spot could have been taken by Ben Madgen who was warming my bench.
Double Match Trade Targets
Sydney and Wollongong have the honour of playing the double matches for our Grand Final round and they are playing each other on Friday night to determine which of them will finish fourth and book a finals placement. This means we'll get at least one good match out of our players before the potential for resting comes into effect.
Sydney Trade Targets
AJ Ogilvy, Sam Young, and Ben Madgen are all definitely worth getting and having on court. After his great performance last round, Jesse Sanders is worth gambling on. He's also one of the few players who you know will get lots of court time, particularly if Sydney win on the Friday night.
Wollongong Trade Targets
Rotnei Clarke is the definite that you want from Wollongong and you want him on court. Rhys Martin has been performing really well lately too and is probably a pretty safe bet. Oscar Forman and Tim Coenraad had good games last round, but David Gruber or Larry Davidson could both easily step up and do well. Kevin Tiggs has now returned from injury and could be an interesting gamble if you think he'll deliver as he needs the match fitness.
Other Trade Targets
None. There's no reason to trade in anyone who isn't from Sydney or Wollongong.
Captain Choice
After his spectacular round 22, it's hard to look past AJ Ogilvy. He stepped up when Sydney needed him to and is likely to do so again. Sam Young and Rotnei Clarke would also be great choices and Ben Madgen could be a wild card option if you need a risky point of difference to hopefully get you the win.
Other Thoughts
Although this is the grand final edition, this week's article has been the hardest for me to write all season. Despite getting a round 22 score of 623 points (and a weekly ranking of 67th) I lost all four of the semi-finals in which I was competing, two of them by just a single point!
Ignoring this devastating result, I've thoroughly enjoyed writing the articles this season and hope to be back next season, bigger and better. If anyone has any suggestions that they think would improve the articles that I can ponder during the off season then please let me know in the comments.
Speaking of the off season, there are still a few spots left in the DT Talk BBallers Leagues in AFL Fantasy Classic (code: SEUXKRES) and in VS Real DT (code: 482864).
So, for the final time this season, I wish you all good luck!
Tristan
Coach of the Statismathgicians