NBL Dream Team: Round 22 "Semi-Final" Preview
After a massive round, with some incredible record breaking performances, the finals are upon us. Hopefully you have a spot in the top four of your league and you're ready to compete.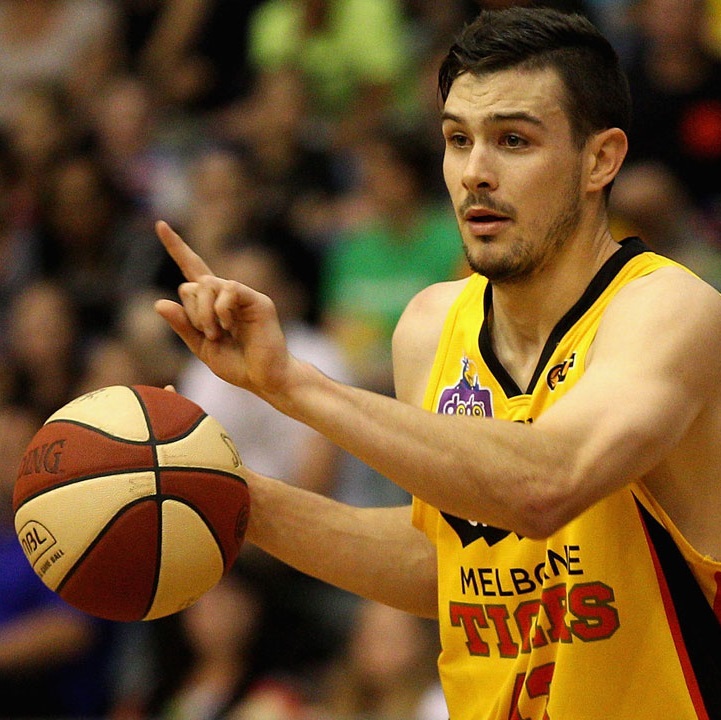 After an excitinground, with some incredible record breaking performances, the finals are upon us. Hopefully you have a spot in the top four of your league and you're ready to compete.
Big Scorers
Chris Goulding put on an incredible shooting display on Sunday afternoon to get a record 50 points. Combined with his solid 4th quarter on the Friday night, he ended up being a comfortable top scorer with 116. However, this wasn't the only outstanding game to watch as Damian Martin produced a score of 82 to grab the record for the biggest score in a single game. His match was just an exceptional all round performance as he grabbed stats in every category that counts, including a massive 5 steals.
Melbourne's double match meant that they consisted of the bulk of high scorers this round, with Nate Tomlinson (70), Scott Morrison (68), Mark Worthington (66), and Lucas Walker (62) all producing solid performances. Jacob Holmes (52) was the only Crocodile to break the half century despite their double match.
Great single match scores also came from Cameron Gliddon (56), Sam Young (54), and Gary Ervin (52).
Disappointments
Overall Townsville failed to deliver this round and their stars gave us scores that were below expectations. Todd Blanchfield's 38 was mediocre, but still better than Steven Markovic (32) and Josh Pace (30). By far the worst result of the round though came from Mustapha Farrakhan with -4. Although he hardly saw the court over the weekend, it was probably due to his form as he played 7:34 on the Friday night and his only stat was four turnovers.
Double Match Trade Targets
We've now hit finals and Sydney have double matches for both the remaining rounds making their players the perfect trade targets. Adelaide also shares the double match this round but their player come with a risk attached as the 36ers only need a single win (or a Melbourne loss) to stay 2nd on the ladder, so they may give their stars a bit more bench time than normal.
Sydney Trade Targets
Grab: AJ Ogilvy is incredibly cheap right now for a player of his calibre so if you don't have him then grab him. He's been performing below his best for a few weeks now but has so much potential to explode for a big score that you can't not have him. Sam Young has been getting better every round he plays and despite his much higher price tag is another player who you absolutely want to have. Ben Madgen has been scoring more consistently as the season has progressed and has a very high scoring potential.
Probably: Jesse Sanders has stepped back into Sydney's lineup with two alright scores. His biggest problem is that his shooting hasn't been spectacular but there is plenty of potential to work around this and he could be a great point of difference. Tom Garlepp has had a few extra low score recently, including two substandard games since Sanders has rejoined the lineup. He's still great bench coverage for the Centre spot.
Unlikely: Best used as bonus points on your bench, Cody Ellis and James Harvey both have the potential to produce an ok score but you certainly don't want to be relying on either of them. They're cheap though and this is the best part about them as you could use them as part of a double trade for one of the above expensive players.
Adelaide Trade Targets
Grab: Daniel Johnson has been scoring well almost every game and is absolutely worth having.
Probably: Adam Gibson has been the most reliable of the guards and will give a good score most games. Anthony Petrie is not far behind and plays a solid match nearly every time he steps on the court. Gary Ervin has huge scoring potential but has had a few games recently where he has gone missing and barely scored.
Unlikely: These players are best on the bench if at all. Mitch Creek had been having a great season before his recent loss of form, but had a nice game on the weekend and could produce with extra court time. Luke Schenscher has been solid support for DJ this season and might get some extra time. Rhys Carter is settling into the team and could surprise with some bigger scores.
Other Trade Targets
The only other trade targets you'd genuinely consider would be from Wollongong. If you want to grab them a week early for structure reasons then you can grab any of Rotnei Clarke, David Gruber, Oscar Forman, Rhys Martin, Larry Davidson, or Tim Coenraad. Rotnei is definitely the best choice, you'll definitely want him for next week.
Captain Choice
Sam Young is the clear choice here. His recent form has been outstanding and there's no reason why it shouldn't continue. Below is a list of the best Sydney and Adelaide players and their averages for the last 5 matches:
50.8 – Sam Young
40.8 – Daniel Johnson
34.8 – Adam Gibson
34.8 – Gary Ervin
32.0 – Ben Madgen
31.2 – AJ Ogilvy
Other Thoughts
 If you have more than 2 trades left then use up the extras. Even if it means trading a bench player for a different bench player who will player a double match instead of a single then it's worthwhile.
If you have a lot of players the same as your head to head opponent then it could be worth taking a punt on a less popular player with high potential.
Lockout is 5:30PM AEDT Thursday afternoon – don't miss it!

If you feel like playing some dream team in the basketball off-season, there's a little sport called AFL starting this week. I've created some leagues in AFL Fantasy (code: SEUXKRES or code: L6VX7YCD) and in Real Dream Team (code: 482864 or code: 537772) that people are welcome to join.
Good luck!
Tristan
Coach of the Statismathgicians