NBL Dream Team: Round 20 Preview
Round 19 saw the import players taking the spotlight, some as the heroes but mostly as the villains. With only two rounds until finals this has put many of us in a spot where it's time to make some tricky decisions.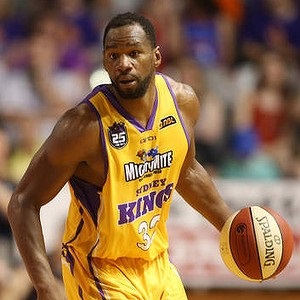 Round 19 saw the import players taking the spotlight, some as the heroes but mostly as the villains. With only two rounds until finals this has put many of us in a spot where it's time to make some tricky decisions.
Big Scorers
Sam Young was the standout of Round 19 with 102, well clear of the 78 second placed  Gary Wilkinson delivered. Tom Garlepp stepped up nicely with 68 to be the third highest scorer. Thomas Abercrombie (56) and Mika Vukona (54) were acceptable.
The single game players were led by an outstanding Adam Gibson with 62, while great performances were also given by David Gruber (52), Daniel Johnson (50) and Todd Blanchfield (50).
Disappointments
It seems harsh to lead the disappointments with a score of 48, but AJ Ogilvy played two matches and still couldn't reach his season average. James Ennis was held to 26 by Melbourne, which made all of us who traded him out for DJ last week feel a bit better. Mark Worthington was down on his usual output and got 14 but wasn't the worst of the Tigers as Chris Goulding's form slump hit a new low with a score of 2. Gary Ervin is becoming a serial pest now and got 6.
As for the worst result of the week, while Cairns players Jamar Wilson (-4) and Demetri McCamey (-6) both finished the round with negative scores for the first time this season, most people were much more disappointed with Kerron Johnson managing a meagre 8 from his two games.
Double Match Trade Targets
New Zealand has another double match this round so keep hold of all your Breakers for one more week and hope that they either keep up the good form or redeem themselves. I wouldn't recommend trading in any New Zealand players this week, regardless of how many trades you have. Instead your focus should be on Townsville who have back-to-back double matches this round and for round 21.
Townsville Trade Targets
Grab: Todd Blanchfield and Brian Conklin are both in great form at the moment and easily the best options. Steven Markovic isn't far behind and is the same price as those two, however he is slightly more prone to up and down results.
Gamble: Jacob Holmes has had a big dream team form slump but showed signs of turning it around on the weekend. He's cheap so could be worth a look. Peter Crawford is even cheaper at almost minimum price after 3 games where he scored a total of -6. However he showed his shooter's touch and got 24 this round so is a chance to gain a lot of value if he can keep hitting those shots for just a few more games.
Unlikely: Russell Hinder has been tracking along consistently at about 16 points a game and that is about what you'd expect from him for the rest of the year. Mitch Norton is showing some real improvement but hasn't yet developed consistency to his game. It's best to give both these two a miss, especially given that both are more expensive than Holmes and Crawford who have greater scoring potential.
Drop: Greg Vanderjagt will probably still be missing this round with his injury. If you've held him then that's unfortunate but if he's going to miss then you should let him go. Even more upsetting is Josh Pace who due to a bout of stupidity will miss two more games through a club imposed suspension. If you're super low on trades then you can hold him as he should be back for next round however if you can afford the trade to off-load him then now is a good time. Even if you're low on trades he's worth enough that you should be able to get a decent keeper to replace him.
Other Trade Targets
Ideal other trade targets come from Sydney, Adelaide and Wollongong. All three teams have double matches during finals and have some nice inform players.
Adam Gibson was very impressive on the weekend and should only go up in value from here. I'm tempted to grab him just so I can leave Ervin on the bench.
David Gruber got significantly more court time on the weekend, however it was hard to tell if this was due to the absence of Tiggs or just because he was having a really good game. He's expensive based on his past but if he keeps this form up then you want him for the grand final.
Tom Garlepp stepped up nicely to cover for AJ and consequently should have a notable price increase after this round. Given that he's someone you want for the last two rounds it could be worth taking the punt to get him in a touch early.
Captain Choice
On current form it's hard to look past Gary Wilkinson for captain this week. He's averaged over 45 ppg from his last 6 games and is clearly back to his best.
If you don't have Gary (which is most people, he's only in 184 teams) then there are still lots of options. Thomas Abercrombie has been very good of late and although he had one bad game this round, his 56 was far from disastrous. Mika Vukona always has the possibility of rebounding his way to a huge score. Todd Blanchfield had a very nice 82 last time he played a double match round and is showing the sort of form that could see him repeat it. Brian Conklin has been playing great recently too however he hasn't done well in past double match rounds. Steven Markovic could deliver a huge score if he catches fire but is too big a risk as captain for me.
Other Thoughts
 I would have traded out Josh Pace last round if I'd heard the news before lockout. I was attending a wedding though and didn't find out until I sat down and started watching the replay the next morning. At least he was on my bench.
I really want to make two trades this round but I've only got five left. One will go on Pace but I'm feeling the need to hold the rest as there's always last minute carnage as late season injuries hit, plus some teams give some players a bit of extra rest as they prepare for finals. I always seem to get caught out.
Of course with imports being dropped, suspended, injured and heading home we can hope that the carnage has already happened.
Don't forget we've got a Thursday afternoon lockout again this round.
Best of luck!
Tristan
Coach of the Statismathgicians