NAB Challenge AFL Fantasy Hype Team #1
Every team has now played once in the NAB Challenge so Warnie thought it would be a good time to put together a Hype Team with players who have scored well over the first nine matches and are 'all the rage' right now.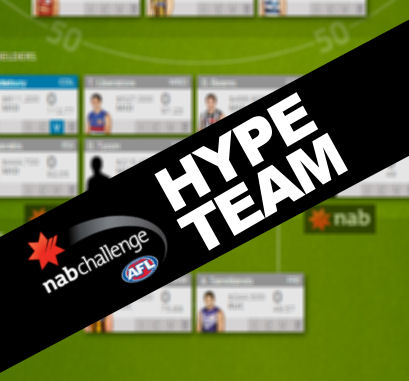 I've done this in the past and I thought that now would be a great time after seeing each team play once. This is a long way from being 'the best' team we could make from the NAB Challenge matches so far, but it's a starting point.
There are plenty of blokes here that I definitely wouldn't pick for this year (and plenty I definitely will that aren't listed), but most of them have a strong case for selection. At the very least, this team can show you some of the rookies and midpricers who have stepped up over the last nine days. For the record, there is $92,400 in the bank.
Feel free to post your 'hype teams' in the comments and discuss hyped up players, too!
FOLLOW ME ON TWITTER: @WarnieDT.
Follow @WarnieDT