NBL Dream Team: Round 17 Preview
The end of the season is drawing closer and we need to start considering which players we want in our team for the all important dream team finals. Of course some of us need to focus on the present to ensure we make it there.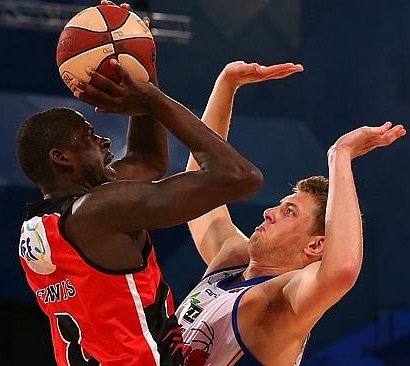 The end of the season is drawing closer and we need to start considering which players we want in our team for the all important dream team finals. Of course some of us need to focus on the present to ensure we make it there.
Big Scorers
As expected James Ennis led the way and his 128 was another very impressive score. He has scored above his average for five of his six double match rounds, it's just a shame that's the last of them for Perth.
Daniel Johnson delivered in style to get 80, the second highest score of the round, and he did it from just one match. Thomas Abercrombie was the only other single match player in the top ten, scoring a solid 54.
Disappointments
Wollongong had a poor game this round and it was highlighted by their imports Rotnei Clarke and Kevin Tiggs scoring 8 and 10 respectively. However this was nothing compared to the poor game by Melbourne which left star guard Chris Goulding with a season low of 2.
There were also a few negative scores this round but the big surprise was Jacob Holmes with -2. A poor run of shooting meant he managed to drop over $22K off his price this this round, a double disaster for those who traded him in early.
Double Match Trade Targets
Only Townsville has a double match this round and they host Perth before making the road trip to Cairns. Townsville also have double matches in rounds 20 and 21, giving them 8 games over the next 5 rounds.
Definitely: Josh Pace is nicely priced  with good potential and is the best trade target. Brian Conklin has been showing great form lately and now has the highest average at Townsville, although you have to pay a lot more for him.
Probably: Todd Blanchfield is very cheap right now for a player of his talent, the catch being that he's under-performed significantly for the last three weeks. Steven Markvoic has just had two very good games but is a bit more expensive and has been playing a very up and down game this year. Jacob Holmes was looking great until his recent form slump and although he should bounce back it is a risk that he might not. Peter Crawford has been been slowly finding his form and is still very cheap.
Unlikely: Russell Hinder is a cheap option that could jump up in value if he has a good match, but that's not highly likely. Mitch Norton works hard every time he steps on court but this rarely translates to good dream team scores for him. Greg Vanderjagt is the cheapest Townsville player you would consider but he's only been scoring moderately at best all year. I wouldn't grab any of these three unless you really need money for upgrades elsewhere.
Other Trade Targets
As the number of trades which we have left drops below 10, it becomes a fact that you will absolutely keep for the rest of the year some of the players who you own. This means that every time you trade a player into your team you need to know exactly which player you are locking in to stay. So I have 9 trades left and want to make 2 trades this round, meaning that after my trades I need to look at my team and have three players who I'm happy keeping. In this instance it's easy as I know I'm keeping Ennis, Ogilvy and Young, but each new trade means I need to have one more player who goes onto the keep list.
Trade Them Out
Melbourne has the bye this round meaning that if they're not part of your plans for keeping then they're a good option to trade out now. They do have one more double match in round 21 though, which they share with Townsville, so some people may want to hold some Tigers until then. I'm definitely trading out Goulding after his shocker on the weekend.
Similarly Perth and Cairns have both just played the last of their double match rounds so their players are good options for trading out. I recommend holding guys like Loughton, Weigh, Steindl and Jervis for at least one more week to get their price rises but drop them as soon as it looks like they'll start losing value. And finally, keep Ennis.
Captain Choice
Brian Conklin is the best choice based on current form, but Josh Pace or Steven Markovic also have the potential to deliver a good score. If you want to avoid a Townsville captain for some reason, then AJ Ogilvy or James Ennis are clearly your best choices, but Daniel Johnson is also in hot form at the moment and could tear apart Wollongong.
Other Thoughts
 Melbourne has the bye so make sure that any of their players that you're keeping are on the bench.
Having a few Townsville players is a good idea, but remember you'll likely want to trade them out again after their run of doubles.
Always leave your team ready for the next round. I forgot to do this last round after I reversed my trades and then I missed lockout when I got stuck in work meetings. It meant that I scored about 33 points less than I should have and will be a week late trading in Ervin. At least I'd clicked the C onto Ennis.
Lockout is Friday evening this week though, much easier to deal with.
As Always, Good Luck.
Tristan
Coach of the Statismathgicians