AFL Fantasy v AFL Dream Team
To avoid confusion, the official fantasy salary cap game has been rebranded as AFL Fantasy Classic while AFL Dream Team will be run independently by Virtual Sports. We have highlighted the major differences in the games. Like many, the DT Talk community will be playing both formats.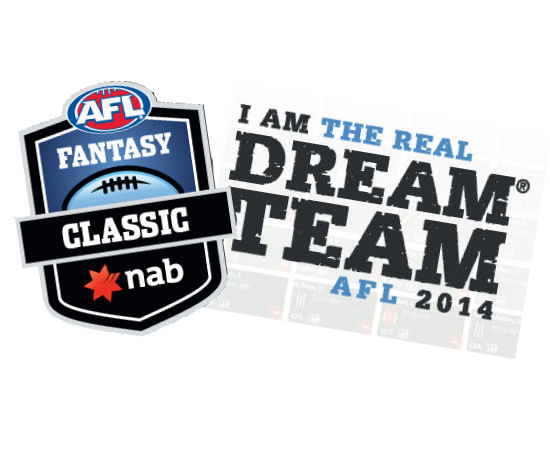 The official AFL Fantasy game launched last Friday and the breakaway AFL Dream Team by Virtual Sports opened in the early this morning. Plenty of people have been asking the differences between the two games.
In a lot of ways, the games are identical. Both will run with the same scoring system that we are accustomed to and the team structure stays with 6 defenders, 8 midfielders, 2 rucks and 6 forwards complimented by 2 bench players per position with the ability to select 4 emergencies. The captain score doubles, vice captain is back up. The loophole over rolling lockouts looks like it will exist in both games.
In the table below we have highlighted some of the significant differences in the two platforms.
| | | |
| --- | --- | --- |
| AFL Fantasy | VERSUS | AFL Dream Team |
| $10,000,000 | Salary Cap | $9,632,000 |
| Two trades per week, every week. Unlimited trades between Round 1 and 2. | Trades | Two trades available per week (three in bye rounds) up to a maximum of 30. |
| Rolling lockout over first weekend of Round 1 and unlimited trades between Round 1 and 2. Full lockout from then on with partial lockouts for Thursday games. | Game Play | Rolling lockout over Round 1. Full round lockout from then on with partial lockouts for Thursday games. |
| Unlimited leagues (can only create 5). Standard 18 team leagues and unlimited player leagues. Flexibility in how leagues are set up (start dates, size, etc) via Fantasy Coach. | League Play | Maximum of 5 leagues with 3 groups to join. All league head-to-head games start Round 3. All new 'rivalries' feature. |
| Elite (draft), Match Day. | Other Games | Draft, Eliminator. |
| $25,000 for overall winner and AFL Grand Final experience. | Major Prizes | $40,000 for overall winner. |
| AFL Silver Membership, AFL Live subscription. | Weekly Prizes | $500. |
| $250 for each of the winner of each of the 56 home and away Match Day games, $1,000 for 8 finals matches and $3,000 for Grand Final. | Other Prizes | $2,000 for second place overall, $1,000 for 3rd-10th. $2,500 eliminator prize. $3,600 league prize. |
| $78,880 | Total Prize Pool | $67,600 |
| Fantasy Coach. Advanced stats, bye detector and unlock other features of the game such as league customisation. $4.99 per month, $19.99 season pass. | Subscription | Assistant Coach. Extra stats and news provided by DT experts. $4.95 per month, $19.95 season pass. |
What do you think of the two games? Will you be playing both? Does one appeal to you more than the other? Discuss AFL Fantasy v AFL Dream Team in the comments.
Roy, Calvin and Warnie will be providing content on AFL.com.au for their official game AFL Fantasy. However, this website and the team of writers will continue to provide content across all platforms of fantasy.
Join our AFL Fantasy league by searching 'DT Talk' in leagues, and join our AFL Dream Team group by clicking here.