Ep 020: Mad Monday Podcast – Keep Fishin'
The games open very soon so we look at what you need to know and Warnie catches up with the most successful fantasy coach of 2013.

Audio clip: Adobe Flash Player (version 9 or above) is required to play this audio clip. Download the latest version here. You also need to have JavaScript enabled in your browser.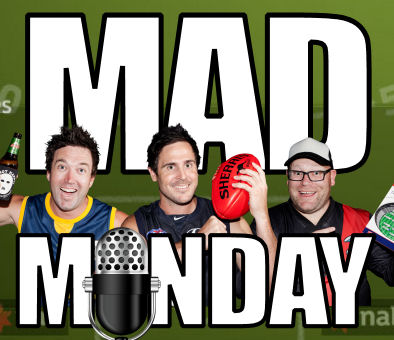 We're back for our fifth pre-season Mad Monday podcast on the verge of the 2014 AFL Fantasy season opening for 2014! Subscribe now in iTunes and feel free to give us a rating and comment.
This Mad Monday we talk about:
The opening of the official AFL Fantasy game on Friday.
Us becoming The Traders on AFL.com.au
The 'Real' Dream Team launch.
Our first picked players and our player of difference.
We speak with Brett Fishpool, coach of the Tunas on his massive 2013.
The AFL Record and what to expect this year!
Audio clip: Adobe Flash Player (version 9 or above) is required to play this audio clip. Download the latest version here. You also need to have JavaScript enabled in your browser.
Thanks for listening! We'll take a couple of weeks off to enjoy the Xmas and New Years festivities. Feedback is always appreciated. Hit us up in the comments here and if you're feeling nice, a review on the iTunes page would be great!