Fantasy Cycling for TDU – After S1
Fantasy Cycling, what did we learn from stage 1? Who do we want to trade for Stage 2?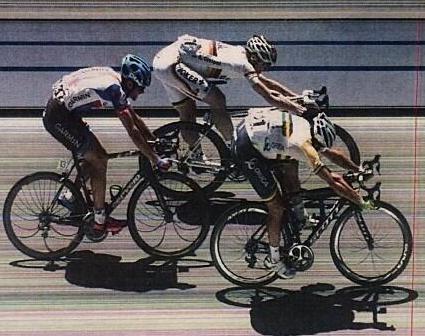 Stage 1 Review
What did we learn from Stage 1.
Well Greipel got over the hill and finished 2nd.  So don't listen to my advice.  Although Kittel gave up pretty early on the climb so maybe I was half right.
Gerrans is the man to beat. Everyone should have him in their team.
As predicted most of the AR riders – all rounders did pretty well.  So for the coaches who had problems perhaps just picked the wrong guys.
OGE was all about Gerrans. So Durbridge sacrificed himself keeping the pace up early. Clarke, Matthews and Impey all rode in front of Gerrans providing lead out cover.
The full results are here – http://www.tourdownunder.com.au/results.htm
Road.cc don't seem to provide any break down of the fantasy scores which is a bit disappointing. So you will probably need to revisit this page to refresh your memory for the scoring – http://dreamteamtalk.com/2014/01/14/fantasy-cycling-for-tdu-game-open/
Stage 2 – Prospect to Stirling
The next 2 stages are hilly stages.  These won't be bunch sprint finishes (yes I know I've said that before).  Here is a link to the route and profile. http://www.cyclingthealps.com/#tour-down-under-2014-stage-2-stageprofile
What Trades to Make?
I've just lost power and lights, so I'm on batteries.  So let's get straight to the chase.
Orica Green Edge are just going to defend Gerrans' lead.  He may even go for some intermediate sprints to increase his lead.  Therefore should probably trade out other OGE riders because they are all going to support Gerrans.  While they may get 5 points as winners' team mates this isn't going to be enough.
Evans looks pretty good and the next 2 stages will suit him.  Similarly Frank Schleck. While Evans is expensive, coupling him with Schleck might get the trades done.
No reversing trades in this game. So once you trade you're stuck with it.
Greipel and Kittel should be traded out for the next 2 stages, ditto for any pure sprinters really.
 Expect the same every stage – a breakaway duo from the 2 wild card teams Drapac and Uni of SA.
I scored 94 points, which is a long way from 150.  Good thing there is another race tomorrow.
Well that's it from me given the power situation.  If you have any questions of comments please post below or contact me by tiwtter on @NixTrader