Fantasy Cycling for TDU – Game Open!
Fantasy Cycling for TDU game is now open. Log in and start picking your team. Lockout next week.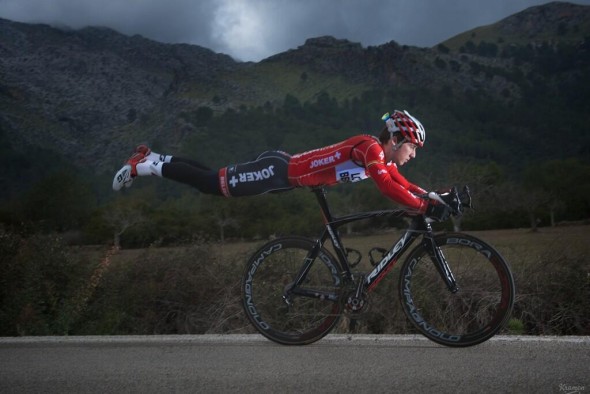 Fantasy Cycling Game opened at about 12:45am AEST, Tuesday 14th.
Here is the link – http://fantasy.road.cc/
If you want to trade – and don't we all – select the Competition option, not Purist.  I am not joining the premium option.
The DTTalk ProCycling League is 77336.  There isn't a limit on teams so we can all be in the same league.
Here is a link for their instructions – "how to play":  http://fantasy.road.cc/howto
I suggest you:
register with road.cc,
select a team name,
pick an initial team of riders for less than 140 credits (remember limit of 2 riders from same team),

and join our league.

Then refine squad over the next week.
There seem to be only confirmed riders (135) on the list, I expect there will be more added to make it 140 riders all up.
Lockout and Trades
First lockout is Tuesday – 00:30am London time = 11:00am South Australian time = start time  for Stage 1.  So we can trade right up the the starter's gun.
Trading change for 2014 – 2 trades per day once race starts – use them or save them! That's right they don't expire, plus you can buy more at a cost of 10 points.  So this is very much a game about setting your squad for each day to maximise your possible points.
No Repricing – Riders do not change value within the timeframe of Tour Downunder.
Prizes
The game is sponsored by Wiggle UK.  Winners for the whole competition (not just our league), will receive the following
Stage prizes – every stage winner gets a set of dhb triple lens sunglasses worth £29.99
Winner – Top dog gets a dhb kit bundle worth £500, loads of fresh new cycling gear from dhb's current range
2nd – The runner up gets a dhb kit bundle worth £250
3rd – Third place nets you £125 worth of Lifeline products: lights, inner tubes, multitools and the like
Purist – Top purist gets a £125 Lifeline bundle too
Raffle – As well as that there's the chance to win a prize just by entering a team. We'll pick one player to receive a dhb kit bundle worth £100!
How Many Points Does My Team Need to Win?
I've been told that to be competitive we need about 900 fantasy points over the 6 stages to be up with the leaders, and about 1,000 points to win.  So we should be aiming to average better than 150 points per stage – I expect the stage winning manager will get around 180 to 200 points (but won't be the same manager every stage).
Instead of looking at this per rider, we should look at it per 'credit' – because our more expensive riders have to get a lot more points to warrant their price.  So for our 140 credits we need the riders in our squad to get from 1.07 to 1.30 points per credit (to score in range 150 to 182 points per stage).
Conclusion: For any stage we should only have riders in our squad who we think can get a minimum of 1.07 to 1.30 points per credit on that day, otherwise we should trade them for another rider who we think will score the points.
Spread of Fantasy Points in TDU
There are only a limited amount of fantasy points available in TDU – 2,770 to be exact.  The table below shows how they are allocated.
Several important points come out of this.
All stages have similar points value with a slight variation depending on how many KOM and intermediate spint opportunities there are.
The biggest share of points are those allocated to the first 20 in stage finishes – 56% of all points.
The media will spend a lot of time speculating who will win the GC jersey overall at the end of stage 6. But for us Fantasy managers, even if we owned each GC leader after every stage this would only be worth 60 points (2% of total fantasy points on offer).  This is consistent with other fantasy sport games – we don't care so much who wins the premiership, instead we focus on what happens during each game.
Placegetters are important in fantasy cycling.  For example the scoring for the first 20 finishers in each stage is 35, 30, 25, 22, 20, 18, 16, 14, 12, 11, 10, 9, 8, 7, 6, 5, 4, 3, 2, 1.  There isn't that much difference in points between one rider and the next one.  So instead of spending lots on a very expensive sprinter, we might be better off finding 2 riders for half the price who finish 3rd and 6th.  Remember our target is to find riders who get more than 1.3 points per credit.
Points for Intermediate sprints and KOM climbs are fairly low.  However, the riders who chase these, particularly in latter stages, are also high up in jersey competitions, so the points gains are often reciprocated with jersey points.
Stage 1 is important because a lot of points double up.  The KOM winner, will also have the KOM leaders jersey.  The stage 1 winner will also have the Sprint leaders jersey, and probably the GC leaders jersey as well.
The Young Rider jersey leaders will also feature in the top 10 of GC jersey leaders lists.
We should keep these facts in mind when we are selecting riders to be in our squad.
Edit: There is a slight error in the above table.   The stage winner doesn't get the team bonus 5 points, just his 6 other team mates do.  So there are 5 points too much in each column.  However this doesn't change the analysis.
That's it for this article … next time which riders to pick!
If you want to start posting your team, or making any other comments do so below.  Also twit me up with questions on @NixTrader, and follow me for ongoing Fantasy TDU relevant cycling news.
If you are interested my initial team is:
Gerrans,
Clarke,
Ulissi,
Thomas,
Roelandts,
Voigt,
Porte,
Bobridge,
Sulzberger >>> replaced by Caleb Ewan, when Ewan was listed.
[NB: This isn't a very good team. I just selected various riders to get my team done so I could set up the league and get the league number.  So don't take much notice of this.]
Links of Interest 
1.  Route maps & profiles: Great work by CyclingTheAlps.com to produce route maps, profiles and satellite photos of the TDU stages –
http://www.cyclingthealps.com/#tour-down-under-2014-stage-1
They have a flyover for the various stages on youtube.  I love the way the flyover speed slows down at feed stations and when it gets to hills.  They have even added a game for your amusement.  Beware about opening this link at work – it may be very distracting!
2. My "Know Your Jerseys" for TDU article is also being updated on an ongoing basis as the latest team jerseys are announced.
http://dreamteamtalk.com/2014/01/09/fantasy-cycling-for-tdu-know-your-jerseys/
3. Twitter list with stream of tweets from all the TDU riders and the teams.
https://twitter.com/belinda8888/lists/tdu2014
I love this.  Constant stream in different languages, about all manner of things from travel cockups to encounters with local wildlife – all recorded with selfies.
4. DTTalk Cycling home: To easily find a list of all my articles on Fantasy Cycling for TDU (e.g. if you want to review something in another article), use this link.
http://dreamteamtalk.com/category/2013/resources-2013/leagues/cycling/