Fantasy Cycling for TDU – Rider Stats
Update for Fantasy cycling. Where to get performance statistics about individual TDU riders to help selecting your team.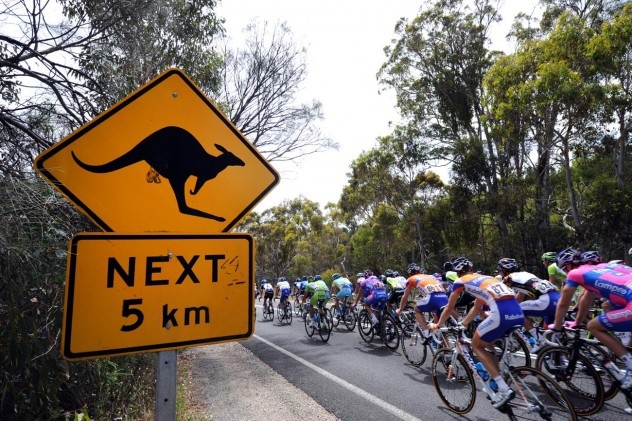 With the Ashes done and dusted, and the NAB cup still a month away, it's time for you to get your head into researching some riders for your Pro-Cycling TDU squad.
The game will open in about a week with the final rules and rider prices.  The first TDU stage is just over 2 weeks away.  Time to move your preparation up a few gears.  It might seem a bit complicated, but keep reading these articles, you'll get all the information you need.
A website called procycling stats is probably best source of rider performance information.  The link below has the current start list for TDU.  There are about 120 riders confirmed and approx 20 still to be named or locked in.
http://www.procyclingstats.com/race/Tour_Down_Under_2014-Startlist
If you click on the names of any of the individual riders you get:
Each rider's full performance history,
A bar chart showing where most of their points come from – e.g. GC, 1 day, time-trial or sprint,
Ranking measures so you can check how each rider stacks up against all the other riders.
Keep in mind that the ranking and performance measures in these tables are not 'fantasy' cycling scores – although there will be some correlation.   Also we need prices to work out which are the better valued riders given their expected performance (prices out next week).
What did we learn from Michelton Bay Cycling Classic (BayCrits) over the last 4 days?
Relevant TDU riders:
Matthew Goss (OGE) – Won 1 race and finished 4th overall.  But he wasn't very impressive in the other 3 races, despite his team trying to give him an armchair ride. Unless he is very cheap, should be a pass for TDU fantasy.
Luke Durbridge (OGE) –  Put on Watchlist pending Fantasy price.  TurboDurbo led the field for much of first 2 races – keeping a fast pace to assist his team-mate Goss.  He led all the way to win the toughest race (no.3) in wind, rain and with a climb in the lap.  He pulled out of race 4 after he woke up with a sore throat (he has to defend his national time trial and road race titles this week).  Finshed 6th overall despite missing last race.  Only 22 so will be eligible for young rider award in TDU.
Caleb Ewan (Uni of SA but TDU team not confirmed yet) – Likely lock for Fantasy TDU pending cheap price.  Finished 3rd overall. Rode well in every race despite not getting much help from his team.  Finished with leaders in main bunch in every race.  Second in race 2, when he wasn't able to come past the OGE/Goss train at the end.  He won race 4 after revising strategy and going himself 300m from finish and no-one could catch him.
Steele van Hoff (Garmin) – Not confirmed as TDU starter yet.  BayCrit form suggests he won't be fantasy relevant.
What to look out for this week:
RoadNats – Australian National Road titles around Ballarat, Victoria (Wed 8th to Sunday 12th).  Riders to watch:
Evans (BMC),
Porte & Sutton (Sky),
Gerrans, Durbridge, Goss, Clarke, Hayman, Matthews (OGE) [ i.e. all their TDU starters except South African Impey],
Dennis, von Hoff and Morton (Garmin),
Ewan (in U23 events) – (Uni of SA wildcard), and
Drapac squad [The 2nd Aussie TDU team trained around Bright this week instead of competing in BayCrits].
With 36+ Australian starters in TDU, I expect a few more will be in the RoadNats start lists.  The Elite Mens Road Race will be live on SBS TV, January 12th.
That's all for this article.  I expect to post next article about cycling and fanstasy scoring towards end of this week.
I think this might be the link for the Game when it opens (approx Monday 13 January, UK time), but we will have to wait and see.  http://fantasy.road.cc/
Please let me know what you think by posting below, or twitting me up on @NixTrader.  Give me a follow as I will keep tweeting info that is Fantasy TDU relevant.