NBL Dream Team: Round 12 Preview
What an exciting New Years Eve! The Tigers got a hard fought double overtime win in Wollongong while Adelaide showed why they're clear second on the ladder with another great chase down victory. But get ready, Round 12 is only two days away.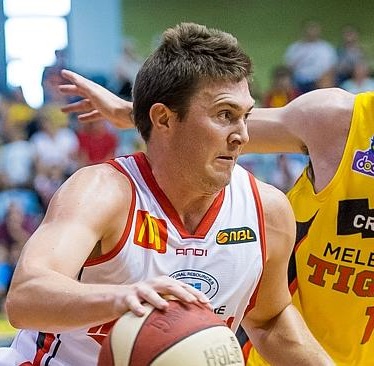 What an exciting New Years Eve! The Tigers got a hard fought double overtime win in Wollongong while Adelaide showed why they're clear second on the ladder with another great chase down victory. But get ready, Round 12 is only two days away.
Big Scorers
Rotnei Clarke (84) was a deserving top scorer this round after shooting a very impressive 9/10 from the three point line on NYE, where the only one he missed was a buzzer beater from the corner with three Tigers trying to block him. He also got great support from Kevin Tiggs and Oscar Forman who both had 54, while Tyson Demos hustle played his way to 48.
Melbourne shared it around with six players giving good contributions. Chris Goulding rose back to the top with 76, but Lucas Walker (72), Scott Morrison (70), Mark Worthington (58), Mustapha Farrakhan (54), and Nate Tomlinson (46) were all solid and made a lot of people, myself included, very happy.
The single match players were led by Gary Wilkinson (56) who bounced back from last weeks injury admirably to lead New Zealand to a much needed win. The consistency of James Ennis is incredible as he got 52 despite being fouled off and Perth losing. Todd Blanchfield stepped up in the absence of Pace for a great all round game and 50 points.
Disappointments
Gary Ervin, Josh Pace and Alex Pledger all had an extra week off after the bye and with the extended length of this round their absences weren't announced until after lockout. Hopefully you had them on the bench.
There were a lot of low scores this round but Rhys Martin and Tim Coenraad were the most damaging after both managed only 6 points from their double games. Jermaine Beal's 10 would have frustrated owners whilst Cameron Tragardh and Jamar Wilson both got 14 despite Cairns having an impressive win over Perth. Shawn Redhage also continued plummeting in value after he got fouled off with only 16.
Double Match Trade Targets
Melbourne has another double match round this week so fatigue could start to play a factor as they worked extra hard to get the two wins against Wollongong. Cairns is the other team with a double and play a struggling Sydney before heading down to Melbourne.
Melbourne Trade Targets
Hold any Tigers that you already have but I'd be hesitant about trading any of them in. The four guns in Goulding, Morrison, Walker, and Worthington will all set you back some serious cash and with the way the Tigers are sharing around the play now any one of them could comfortably go quiet and it wouldn't hurt the team at all. If you're determined to get in a Tiger though Mustapha Farrakhan is showing huge potential and is relatively cheap, however he's erratic as his score this round came from a 0 and a 52.
Cairns Trade Targets
All season Cairns have consistently used the full breadth of the team making it incredibly hard to know which of their players to select. Cameron Gliddon is the most reliable choice and although he's only slowly improving again after his break, hes scores a good score every game and is still relatively cheap. Alex Loughton has gone touch quiet after his big burst and is plummeting in price but could still score very big. Jamar Wilson is incredibly inconsistent but also can score very big on the right day. Demetri McCamey has occasional great games and did this week, but he is quiet more often than not. Stephen Weigh has had a few good matches lately and if you're prepared to gamble then he's incredibly cheap for someone of his talent. Matt Burston also has occasional big games but is a support player most of the time.
Clint Steindl and Mitchell Young have both been consistent players for Cairns but neither has translated that into consistent dream team scores. Both have just jumped up in value so I would avoid them as they're not worth the risk of putting on court and both will likely go down in value this round.
Finally, Cameron Tragardh was starting to find consistency but was injured against Perth and will miss this week's games. I'm debating whether its worth trading him out or holding him. Cairns still has double matches in rounds fourteen and sixteen so there's plenty of potential if he heals quickly.
Other Trade Targets
Todd Blanchfield and Brian Conklin have both come off really good games and Townsville have a round thirteen double match. Both are reasonably priced so offer themselves as good investments. Peter Crawford has also found his shooting touch again and started going up in value. He's cheap, however I'm not convinced that he'll get back to his regular big scores of the past. Could be worth a punt though.
Luke Schenscher has had a few good games in a row now and is gaining value. If you're looking for a bargain in the Centre spot then he's a good choice for a short term investment that has the potential to be a keeper.
Trade Them Out
If you still have Gary Ervin then I recommend trading him out. He was preforming poorly before his minor surgery so will lose more money for the first few weeks back and there is no guarantee of what his return performances will be like. Also it's still  five weeks until Adelaide has a double match round.
Brad Hill has been teasing all year and it's clear at this point that he's not going to step up and deliver. Sydney has needed more input from its players for a few weeks now and he's not come to the party. If you can afford to upgrade him then I strongly recommend it.
Captain Choice
I have to encourage people to go with one of the Tigers players here despite the risk of fatigue. They're playing Townsville and Cairns so I'll again be selecting Scott Morrison as my captain, but I think that any of Chris Goulding, Mark Worthington or Lucas Walker would be just as good. From the Cairns side Alex Loughton is your best choice while Cameron Gliddon is a safe option who could go really big or you could select Jamar Wilson for the wild gamble.
Hope it's a great start to 2014 for you all.
Tristan
Coach of the Statismathgicians