Ep 017: Mad Monday Podcast – Fantasy Leaks
After the AFL Fantasy price and leaks of the last few days, we crank up our pre-season podcast again and we're back weekly! Today we chat to Louie from Champion Data and discuss all of the big news. Click here to subscribe on iTunes.

Audio clip: Adobe Flash Player (version 9 or above) is required to play this audio clip. Download the latest version here. You also need to have JavaScript enabled in your browser.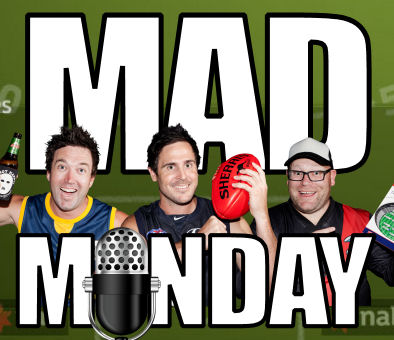 We're back for our second pre-season Mad Monday podcast looking ahead to the big 2014 AFL Fantasy season and the good new is, we'll be returning weekly from now on! Subscribe now in iTunes and feel free to give us a rating and comment.
This Mad Monday we talk about:
The prices and positions leaked so far.
Chat to Louie from Champion Data who is very good friends with the Fantasy Freako and he let's us inside the world of DPP and other things about the AFL Prospectus 2014.
Position changes, rookies and other bargains.
The Deck of Dream Team which kicks off tomorrow.
Audio clip: Adobe Flash Player (version 9 or above) is required to play this audio clip. Download the latest version here. You also need to have JavaScript enabled in your browser.
Thanks for listening! We will have a couple more podcasts over the next couple of months before firing them up weekly when the game opens. Feedback is always appreciated. Hit us up in the comments here and if you're feeling nice, a review on the iTunes page would be great!