My Team 2014: Version 1.1
The Fanplanner has been updated with new prices and positions as leaked. It will continue to be updated as we find out more about AFL Fantasy in 2014. If you've made a team, post it here. If you want to chat about specific players, do it here. This is My Team and it's all about you and your team!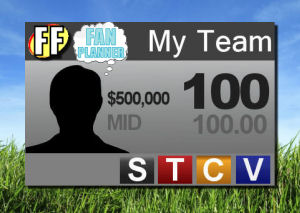 Since our last My Team post was put up, we have had the draft, playing lists finalised and some prices and positions have leaked. This post will take us up until we officially know how much each player is worth and their positions for 2014.
Be sure to use the FanFooty.com.au Fanplanner to create a team. Just sign into FanFooty and then access the Fanplanner by clicking here and away you go! Once you have completed a team, you are then able to copy and paste it in a format that will look all nice and pretty here in the comments.
Please be constructive in the comments. Feel free to discuss any players, positions or any other thoughts about AFL Fantasy for 2014!