NBL Dream Team: Round 8 Preview
Wow, what a difference one week makes. The Dream Team rollercoaster definitely took us for a spin. Melbourne presents a problem as the only team with a double this round, while it looks like it's time to use more trades.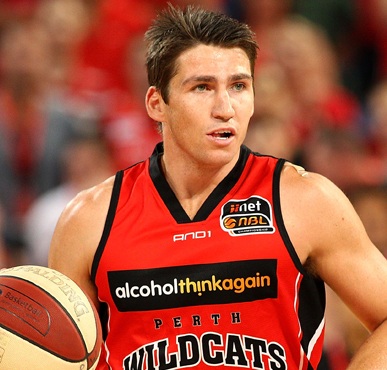 Wow, what a difference one week makes. The Dream Team rollercoaster definitely took us for a spin. Melbourne presents a problem as the only team with a double this round, while it looks like it's time to use more trades.
Big Scorers
Perth and Townsville had good scores across the board, with Damian Martin (100) and Shawn Redhage (102) topping the list. Our captain choice Ennis put up a respectable 70, while Knight showed that he's back with 64. Meanwhile, Townsville shared around the scoring. Pace led the way with 68 but there were also solid scores from Blanchfield (58), Markovic (52), Holmes (50), and Hinder (48).
Alex Loughton continued his current good form with 52 to lead the single match players. Ervin continued his hot streak with 48, while Daniel Johnson is being incredibly consistent and scored 44. Abercrombie also proved to be a great pickup for those who grabbed him, scoring 42.
Disasters
The Sydney Kings head the list of disasters this week. Not only did they lose badly, they struggled to get dream team points. Last week I was praising Ogilvy for his individual score of 80, however if you add up the score from every player on the King's roster this week they scored a combined total of 82. Ogilvy only got 8 points while Madgen, who many people had just traded in, got 0.
Alex Pledger upset a few scoring only 12 points, while teammate Kerron Johnson continued losing lots of money with his 16. Jarrid Frye managed 12 before injuring his ankle again. Adam Ballinger got 4 after he went back to limited minutes with Lucas Walker's return, while Scott Morrison had a shocker and got -2.
An additional personal disappointment was Brian Conklin scoring a mediocre 36. This brought his 3 game total to 54, 2 points less than the 56 he scored the match before I traded him in. As a point of difference that hurts.
Tigers Trade Targets
The Tigers still have a good run approaching, with 12 games over the next 8 rounds, however Chris Goulding is the only Tiger showing elite dream team scoring at the moment. Goulding has a really steep price of $190K but is probably worth it. Nate Tomlinson is also worth having and he is already one of the most selected players in the competition. His potential means I'm considering placing him on court and hoping for 40 or 50 points.
Worthington is a great player but has had scores of 20 and 26 in his last two. Lucas Walker is great when he's on court and would be a good grab if you feel he can stay out there. His return does means that Adam Ballinger's price and scoring has probably peaked for the moment. Scott Morrison was looking really consistent before last week's -2. Mustapha Farrakhan, the new import, only scored 0 in his first match but showed clear signs of talent. I imagine at least one of these guys will have a good double round, there's just no indication which it will be.
Additionally, Auryn MacMillan got some decent court time and a score of 24 last week, making him a great short term option for all those who want some cash and need to trade out Jervis.
Other Trade Targets
Alex Loughton has scored big in his last three games and his price has jumped up. He appears to be the big winner so far from Gliddon's return and is a great investment if he continues in this form. Tragardh took advantage of Loughton's form against Wollongong, as the key opened up, to score 38. His price is really cheap given his potential. Jamar Wilson has also bottomed out in price and is usually a reliable scorer. These players are a good investment option at the moment as Cairns have 13 games over the next 9 rounds.
Kevin Tiggs has probably bottomed out his price and his scoring looks like it's trending upwards after a slump.
Corey Webster is also a cheaper option. He's had two decent matches in a row so if he can avoid a negative score this week his price should jump nicely.
Trade Them Out
The big question here to my mind is AJ Ogilvy. A dream team superstar for the first six rounds, his run came to an abrupt halt with his 8 and his price has peaked for the time being at $230K. The question is: Was last round's performance an anomaly or has Sydney's cohesion been broken? If it's broken and they have a few weeks of poor scoring then Ogilvy's price will plummet. If it was an anomaly and he scores 50-60 points then he'll barely lose any money at all. I'll be taking the gamble and trading him out for Daniel Johnson as this gives me $57K spare to upgrade someone else.
Ben Madgen is a similar dilemma, but his price is a lot lower and a poor score this week won't see him lose too much value. I'll be holding him for one more week.
Tom Jervis has clearly come to the end of his great start to the year and, while we thank him for increasing his value by $52K, it's definitely time to trade him out.
Captain Choice
Chris Goulding is locked in as my captain this week.
Mark Worthington could be good, but after two low scoring games I'm cautious. Lucas Walker also has potential, but last time the Tigers played a double he only made it through one game. On the other hand Scott Morrison was great during the Tigers last double but is coming off a score of -2.
If you don't have any Tigers then Ennis could come into consideration. Last time Perth played Cairns he had a comfortable 52 points.
Lockout is Thursday, 5:30pm AEDT, so get ready for it.
Tristan
Coach of the Statismathgicians