NBL Dream Team: Round 6 Preview
Perth had the week off but that didn't stop high quality basketball being delivered, with a new season high score being posted. Perth and Cairns will play the double this week which gives us plenty to think about.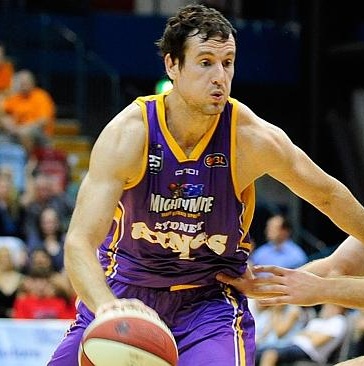 Perth had the week off but that didn't stop high quality basketball being delivered, with a new season high score being posted. Perth and Cairns will play the double this week which gives us plenty to think about.
Big Scorers
The captain debate of Mark Worthington or Chris Goulding proved to be moot as both these Tigers notched 94 points in a quality round. This was quite a relief given that their first quarter against Adelaide returned -4 and -8 points respectively.
Sydney superstar AJ Ogilvy continued his great work with 72 points, but the surprise package of the round was from teammate Ben Madgen. His 76 was the highest single game score this season and I don't imagine it will be beaten anytime soon.
The Tigers then continued with Scott Morrsion delivering a solid performance and 70 points. Adam Ballinger rewarded those who took the punt and pumped out 58 points, more than he'd scored for the whole rest of the season.
Finally Brian Conklin keeps improving and with 56 points and seems to be settling into some nice form, just in time for his round seven double.
Rookies Step Up
Nate Tomlinson was incredibly impressive with 15 assists against Adelaide. Unfortunately he then got food poisoning and could barely take the court against Wollongong meaning he finished with 38 points (36 + 2). There should be a joke somewhere in there with him getting food poising just after dishing out all those assists.
Mitch Norton is making the most of the extra court time on offer due to Djeric's injury and scored 24 points to back up his 28 from last week. Clint Steindl and Mitch Young both had double digit scores for the second week in a row and are both proving to be valuable contributors for Cairns.
That's Disappointing
There were a lot of sub-standard scores this round and, despite Corey Webster and Greg Vanderjagt both scoring -2 points, the biggest disappointments were some quality imports. Kevin Tiggs was my personal flop with his score of 10 dropping $12K off his price. Kerron Johnson also dropped $12K after delivering his lowest score of the year with 20 points. Charles Carmouche only managed 12 points this round, although he didn't really need to do much with Madgen and Ogilvy dominating. And Jarrid Frye continued his up and down form with a rather average 18 points.
Lucas Walker was also a big disappointment for those who had him. Obviously eating more than Tomlinson, Walker's food poisoning was so bad he didn't take the court at all in their second game. Despite rumour that his injury has also flared up, I'd wait and see what he looks like against Cairns before trading him out.
Double Match Trade Targets
Perth and Cairns have double matches this round, however Perth also has a double match in round seven so their players are the nicer looking target. Additionally Cairns are playing against Perth and Melbourne, the two teams which give up the least points in the competition.
Perth Wildcats
First, if you traded out James Ennis, time to get him back in.
After a shocking start to the year Jermaine Beal has shown nice touch in his last three games and is relatively cheap. He does have the risk that he could go missing again but consensus says that's unlikely.
Redhage will be solid but doesn't represent good value to my mind. Damian Martin on the other hand has been Perth's second best scorer, is always super reliable and would be a great point of difference. Wagstaff will be ok too if you want a mid-priced forward.
Keep Jervis if you still have him and wait and see what happens with Matthew Knight. Knight will be eased back into match fitness so wait until his price drops before buying him.
Cairns Taipans
Most of the talk is about the pending return of Cameron Gliddon. The last time he played he scored 60 points, however that was round two and he's probably lost some match fitness along the way. He has a lot of potential but I don't think he's worth the gamble to bring in. If you happen to have held him and are trying to decide if you should play him on court or not… well it really depends on how gutsy you feel. Since you've probably lost a lot of points with all his donuts you may as well go big and hope he pays you back.
Wilson, Loughton and Tragardh are all good players and they'll probably each score around 40 to 50 points this round without really making you much money. I'd take one of the cheaper options.
Matt Burston and Demetri McCamey are two nice looking mid-price Taipans if you want a boost. Both scored in the 40's this round so should continue making money too. Steindl and Young are also very cheap and a good inclusion if you need cash.
You could also take a big gamble on Stephen Weigh if you're feeling ambitious. Theoretically he'll start scoring points again at some stage.
Other Trade Targets
Ben Madgen is guaranteed to make you some money after his huge score and should average in the 30's for the rest of the year. Luke Schenscher is getting more court time and his price will only go up from here. Tim Coenraad looks like he's improving too.
Josh Pace and Brian Conklin are leading the way at Townsville and it could be worth bringing them in sooner rather than later with the Croc's having a round seven double match. Mitch Norton is also playing solid ball and increasing his value nicely at the moment.
Captain Choice
James Ennis is the obvious option.
If you traded him out and are now discovering that you can't get him back consider Damian Martin or Shawn Redhage, in  that order. Or for a gamble try Jermaine Beal, Jamar Wilson, or Cameron Tragardh.
And good luck.
Tristan
Coach of the Statismathgicians