NBL Dream Team: Round 4 Preview
Welcome back for another week of NBL Dream Team and it certainly was a week of highs and lows. James Ennis keep dominating posting 92 points in his double header with a big game against NZ. But AJ Olgilvy's 70 on Sunday was massive and he's Tristan's best captain option this week.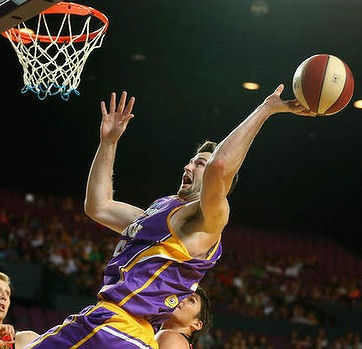 Welcome back for another week of NBL Dream Team and it certainly was a week of highs and lows.
Big Scores
James Ennis again led the way with 92 points on the back of a big game against NZ. However the most impressive performance came from Ogilvy who score a massive 70 points from a single match. Redhage continued his consistent start to the year with 66, whilst Daniel Johnson barely cleared his single game scores but was respectable with 58. Unexpectedly after their first two rounds, Beal and Petrie also scored big with 84 and 68 respectively.
Cash Cow Pain
Amongst the big score were some serious heartbreakers. Jason Cadee, Corey Webster, Kevin White, and Mitchell Young all managed to post negative scores in round 3. This is the worst possible time for a negative score and unfortunately these guys are all cheap so unless you have a bundle of spare cash you'll just have to ride the pain and try to hide them on your bench.
Then Some Days Luck Ruins Everything
It only took three weeks for disaster to strike me down and it hurt all the more because it felt like it could have been avoided. At 5:51pm, a mere 21 minutes after lockout, the NBL posted the round 3 injury list and it contained a very big surprise. Cameron Gliddon was listed as a test. Surely not? I'd just traded him in on the basis that Tragardh was likely to miss the match. And then disaster as the next evening Gliddon sat on the bench with 0:00 against his name whilst Tragardh actually played. That big donut sitting on my court really hurt. And if he's not better then I might have to trade him out without seeing a single point. If only the NBL had posted their article a mere half hour earlier.
Trade Time
Ok enough lamenting, there are some sweet trade targets this week led by the 2 gamers.
Tiggs will defintely be the most traded in player this week. With an average of 38ppg, he's only going to get better as he learns Wollongong's systems. And he plays a double game this round.
Goulding has returned from his ankle injury with all guns firing and has 37ppg off his 2 matches. Has a double game in round 5 so is also a good investment.
Oh yeah, there's this guy Gliddon who didn't play the last game. If he suits up then he's worth having. That's IF and you might not find out before lockout, which is again Thursday 5:30pm AEDT (I'm not bitter, really I'm not).
Good Grabs
AJ Ogilvy had the biggest price increase by far and if you missed it then that's unfortunate but take a deep breath and trade him in anyway. He plays a double game this week and if he continues scoring at 59ppg then he'll jump another $30K-ish.
Lucas Walker smashed out 50 points on the weekend and is looking very impressive. His rolling average will drop off his round 1 score of 18, so he should have a big cash increase this week.
Trade Them Out
If you have Lazare or Trueman then it's time to move them on as they've been cut to make way for Wilkinson (they should have *** next to their name to help you notice).
Jervis crashed back down to earth with 28 points from his two games and highlights the Perth dilemma. Perth plays 1 game this week and then has a bye in round 5 before playing 2 games for both rounds 6 and 7. It comes down to your personal choice but if you want to push early then trading out Perth players could be the way to go. Just make sure you plan how to get them back for Round 6. Jervis isn't a bad option to trade out as his poor scores in round 3 mean he probably won't jump much value this week and Knights is due back in round 6 or 7.
Captain Choice
AJ Ogilvy.
If you don't have him then either Johnson, Kerron or Daniel, is an acceptable alternative.
Final Thoughts
If you traded out Beal on my advice last week, I apologise, but then before last round it felt like he was struggling to even hit the ring. He's a potential trade target for round 6 now though.
I want to get Tiggs and Goulding, but to do that I'll have to trade out Ennis. I may be crazy enough to make the gamble.
There are three DT Talk leagues in the Top 20, led by DT Talk Chook at 11th and with DT Talk Tristan holding tight at 20th spot.
Hopefully the luck turns around this week.
Tristan
Coach of the Statismathgicians.