State of Origin Leagues: Final Results!
Our DT State of Origin League challenge has come to an end. We have had some pretty good results with all our leagues finishing in the top 500 leagues and two of them in the top 20!! Jump on in and see where your league would have ranked against us!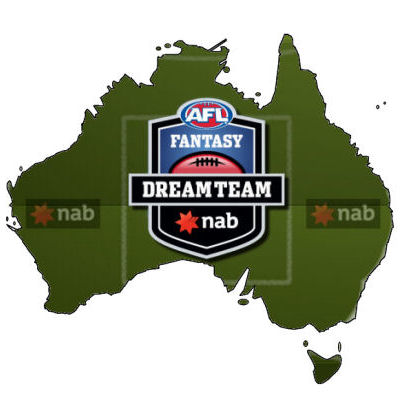 So the year is all over.  As you all know we started some leagues at the start of the year with one for each state and one representing the territories.  Now the time has come to see how the leagues ended up!  Also, we will let you know which team was the winner of each of the leagues.  We had lots of fun and they were very competitive leagues.  So thanks for everyone for playing and we will look at doing something similar next year.
1st – 2nd overall Western Australia.  A great effort from these guys!  Second overall is a sensational effort.  Particularly well done by Ducky's Goldens who pulled off the league win against our very own Tbetta.
2nd – 20th overall South Australia.  A solid effort for the SA guys, we fought hard and came up a little short.  The final came down to myself and Cows with Guns who took me down.  Well done to the whole league.
3rd – 78th overall Tasmania.  Aki and his guys had a good year.  They did well and should be very proud that they finished well inside the top 100.  Well done to Michael coach of Gooses Gander who took out the league from Downball's DT'ers.
4th – 97th overall Victoria.  Douth and Crutt and the Victorian guys snuck into the top 100 leagues.  A great job by DeDemolition taking out the league from DTTalk writer Adzman's Aces.
5th – 214th overall Queensland.  McRath sent in a summary for us on this league…  We kept fighting until the end, finishing with a ranking of 214 and a super finals series. In the end it was a justified victory to Mark, Coach of Surly Duffs who finished top of the ladder of overall and backed up the league victory with an impressive ranking of 85! Great job Mark and well done to all involved. Looking forward to taking the Queenslanders into the top 20 leagues – to achieve this, there will be some tough choices so my ranking of 1,245 may just be the minimum requirement. Time will tell…
6th – 286th overall The Territories.  Griff put together a team from both the Northern Territory and the ACT.  The final came down to a big win by Scoregasms over Greenstreet.  A great job by this group who come from the smallest group in the country.
7th – 498th overall New South Wales.  Sneaking into the top 500 was the team that Janine put toghether.  These guys had a bit of bad luck but I am sure that they will rocket up the rankings next year!  The GF was taken out by ScamSoup who knocked off Blue-Inators.
If you want to see the ladders in a bigger format, give them a click and you will be able to see them in their true size.
Thanks to everyone for taking part and I will see you all again next season!