The race to the $50K
In the final round of the season, there is no bigger 'Grand Final' than the one that will play out over this final weekend of the home-and-away competition than the match up between Hook's Hooligans and SP#1 as they both fight for the $50K.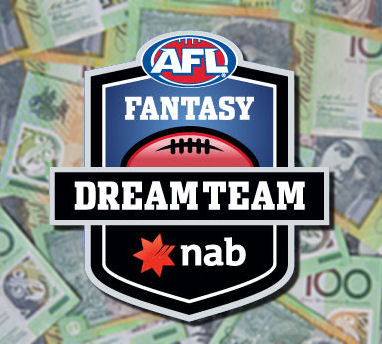 While there are a lot of us playing in Grand Finals this weekend and sweating on every point being scored, but spare a thought for the two guys at the top of the table who are battling it out to win the grand prize in AFL Fantasy; the $50,000!
We've had Hook, coach of Hook's Hooligans, on the show a couple of times this year and he has spent a lot of time at number one on the overall rankings this season. He goes into Round 23 with an 86 point lead over Shane Palmer, coach of SP#1. It is a two horse race as realistically, third won't be able to make up the difference.
Let's have a look at their teams and remaining cash before trades this week.
HOOK'S HOOLIGANS
$81,000 in the bank
SP#1
$103,100 in the bank
Both teams are very strong with great bench cover across all lines. In the backline, Hook has Michael Hibberd and Brandon Ellis against Shane's Pearce Hanley and Paul Duffield. These PODs are probably fairly even when you look at the match-ups for this weekend. We see only two differences in the midfield (provided Dayne Beams plays and Shane obviously has him on the ground) with Hook's Kieren Jack and Scott Selwood go up against Shane's Leigh Montagna and Trent Cotchin OR Brent Stanton (I'd back in Cotchin on the ground here before trades). This could go either way, especially with factors such as the Crowley tag on Montagna which would then put this match up in Hook's favour. The ruck sees Matthew Leuenberger v Will Minson in which Shane may have an edge with Minson playing against the Dees, but the 'Berger should do pretty well against the greenhorn rucks at Geelong. Jordan Lewis and Lachie Hansen v Nick Riewoldt and Chris Mayne may give Shane a bit of an edge with the in form Riewoldt coming off his 152 last week. Hmm… I think that based on this, Shane might have a slight edge, but it will be very bloody close. Probably not enough to make up the 86 point difference. Shane is projected to score 2314 via assistant coach while Hook is looking at 2366 (all before trades).
Obviously this all changes with trades. Both boys have two trades and a bit of cash in the bank to change all of this completely. I think that Shane's biggest priority is to do something with his M8. The Stanton/Cotchin 50-60 type scores would definitely cost him any chance to making up ground. Does he chase a Western Bulldog player such as Ryan Griffen, Matthew Boyd or even Tom Liberatore with his cash? This is will be likely you'd think. Hook will possibly look to do the same with Jack. His form has been disappointing over the finals, so he might choose to offload him. His uniques in Hansen and Lewis in the forwardline might need a bit of work – Lewis was a late out last weekend and is listed as a test for the game against Sydney. Going one of those two to Riewoldt could be a good nullifying move.
This will be a great contest, but I have Hook as the favourite to take out the cash… but crazier things have happened and it all comes down to what the DT gods have had for breakfast and how they're feeling.
Good luck to both guys in their respective Grand Finals this weekend, but the biggest prize of all is certainly there ready to be won!
Let us know what you think they should do in the comments.