My Team: DT Grand Finals
It's Grand Final week and we've got two trades left in AFL Fantasy Dream Team to use to help us get the glory of a Grand Final win in our leagues. Bragging right for the summer come down to this weekend.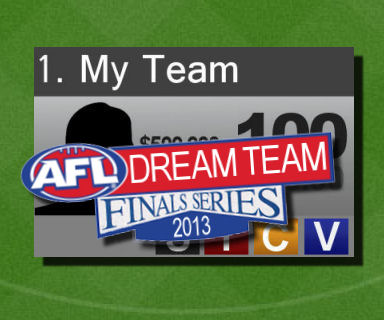 Due to popular demand, here is a 'My Team' post where you can post your teams, discuss your trades and your decisions that you want help with from the DT Talk community.
This is in an attempt to help other readers and active users of DT Talk be able to enjoy articles written for this site – and for your entertainment – without comments just being all 'Generation My" and just wanting help with their teams.
If you are wanting help with your team, then make sure you are joining in on the discussion with other coaches with theirs.