Lefty's "Hail Mary" LeftFielders – Prelim Final
I thought I would offer a few 'Left Field' trade options for you to consider/tell me I am an idiot until teams are announced tomorrow. The only rules I have set myself are they must be under 5% ownership players.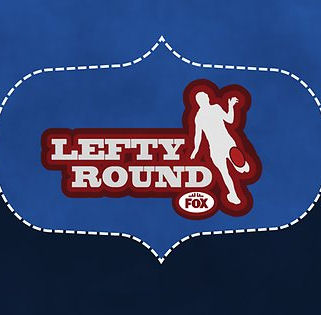 Afternoon all,
Firstly apologies for my prolonged absence, real life dramas have conspired to really leave me no free time this past month (special thanks to Virgin Airlines for the 41 hour delay in flying Phuket to Perth and managing to lose my bag for 2 days in the process).
I wasn't even able to write a post after the AFL decided to name a round after me last week… yeah ok it wasn't for me but hey I take what small crumbs life throws my way. Although that said my 'Leftys' of Hanley, Heppel, Roughead and Jack  didn't exactly rise to the occasion – luckily I had the week off in 4 of my 5 leagues so it wasn't disastrous but still very frustrating.
Which brings me to this weeks prelim finals weekend, where I thought I would offer a few 'Left Field' trade options for you to consider/tell me I am an idiot until teams are announced tomorrow. The only rules I have set myself are they must be under 5% ownership players as with 18 players per league theoretically you would likely be the only player with these uniques.
Obviously if you hold the upper hand already I would advise caution – but for those of you needing to make some points up on your opponent here we go…
Defenders
Michael Johnson                $385,200                   3.3%   (owned)
6th highest ranking defender, 10 of his last 13 have been 80 or higher. I know McPharlin out was supposed to cripple his easy scoring of loose man mark and kicks but with 95 and 86 the last 2 weeks and Port at home followed by the hapless Saints next week he has to be deriously considered.
Robert Murphy                  $394,900                   2.5% (owned)
10 of his last 14 have been over 80 and with Brisbane and Melbourne in the next 2 weeks "Bobby" is a really good option. Dogs are playing awesome footy at the moment and will smell blood in the water against the fragmented Lions and hopeless Dees. Also he is a likable character on AFL 360 with his Rascals segment so that gets him a tick as well.
Midfielders
Richard Douglas              $404,900                  2.2% (owned)
The big reason I am looking at Richie is he plays Melbourne this week at AAMI where he has 7 x 100's already this year with a top score of 124 against easybeats St Kilda earlier this year. McKenzie will go to Dangerfield so that is Melbournes only good player accounted for – Douglas could have anything this week. Oh and he plays my lowly Eagles the week after in the GF where we will roll out Embers, Selwood and any other half fit pensioners for their last game.
Steele Sidebottom          $502,600                   4.1% (owned)
Ever since Beams has returned to the Pies side Steele has been able to play his predominantly loose role picking up cheap marks and kicks at will. His last 4 scores at the 'G are 105,143,126 and 89. With the last 2 games at the 'G and a Friday night training drill against the Eagles this week followed by more of the same against North next week, I actually think he may beat Beambox these last 2 weeks.
Rucks
Matthew Lobbe             $431,100                     1.4% (owned)
Freo and Carlton in the last 2 this year with a last 5 games average of 102! If you are blessed with no holes in your team this is one I would definitely be looking at.
Zac Clake                      $372,500                      5.4% (owned)
*Ok I cheated here but I couldn't find a better option under 5%
Port and St Kilda in last 2 with no Sandi should mean a return to premo territory for Clarke. Vastly improved player this year and plays better when the lead ruck.
Forwards
Daniel Giansiracusa      $346,900                 1.0% (owned)
Faces Brisbane and Melbourne in last 2 games against who this year he knocked up 101 and 101. Slight risk of green vest I guess but I doubt it, I can see him getting a mountain of it versus Dee's in last round. Won me a GF vs Jeppa 2 years ago when he belted out 130 odd versus the Dockers so a bit of nostalgia here maybe!
Tom Lynch                      $363,100                 4.9% (owned)
165 versus GWS earlier this year shows Lynch has a big ceiling versus lesser teams. Melbourne and West Coast in last 2 weeks should make for tasty feasting for the Adelaide forwards. Already has a 100 against Freo this year at Patterson's so the trip west wont bother him.
So there you have it, a couple of Left Field options on each line for you to potentially consider. Good luck to all those competing this weekend, Warnie I hope the beers are cold at least this weekend so you have something to cheer about at the DT Talk catchup.
Cheers
@Lefty113